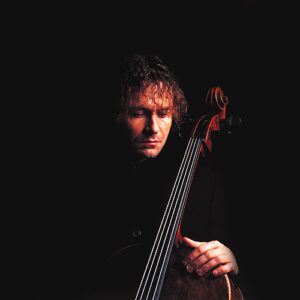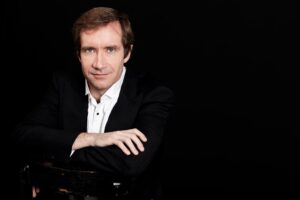 Effervescent musicianship, intense lyricism and beguiling tonal beauty belong to the qualities that have secured Sergei Krylov's place among today's most renowned performers. The Russian-born violinist has become a regular guest with several major institutions and collaborated with many of the world's leading orchestras. Among the prominent personalities with whom he has worked, Krylov's friendship with Mstislav Rostropovich stands among the most important influences on his artistic life. Sergei Krylov loves assuming the dual role of soloist and conductor in a wide repertoire ranging from Baroque to contemporary music. He devotes much time to chamber music projects, playing in partnership with pianists Denis Matsuev, Nikolai Lugansky, Bruno Canino, Boris Berezovsky, Yuri Bashmet, Maxim Rysanov, Alexander Kniazev and many others. He has recorded CD's with famous labels (EMI, Deutsche Grammophon, Sony Classical).
A laureate of a numerous international competitions, Russian Alexander Kniazev is one of the best cellist today. His performances all over the world have been acclaimed by critics and audiences. He has appeared with such distinguished conductors and his chamber music partners include Vadim Repin, Nikolai Lugansky, Viktor Tretyakov, Boris Berezovsky and many others.  As well as performing, he teaches at the Moscow Conservatory and regularly gives master classes in Europe and Asia. His discography includes recordings with Boris Berezovsky, Dmitry Makhtin, Nikolai Lugansky, St. Petersburg Philharmonic Orchestra, playing some of the greatest cello works from Johann Sebastian Bach, Edward Elgar, Sergei Rachmaninov, Frederic Chopin etc.
Critics describes Nikolay Luganski as a pianist with exceptional refinement and sensitivity, with "crystal beauty" in playing similar to that of the great Mozart and Chopin, as well as the virtuosity that reminds of Rachmaninov and Prokofiev. He studied at the Moscow Conservatory in the class of prominent professors. During his career he performed in some of the most prestigious halls in the world where he collaborated with some of the most important orchestras. In addition to the soloist work, Luganski performs as a chamber musician together with Misha Maysky, Vadim Repin, Aleksandar Knyazev and others. He is also a frequent guest on some of the most famous festivals in the world, and also appears as art director of the Rachmaninov Festival in Tambov. He has received numerous awards and recognitions, including "Artist of the People of Russia" in 2013.
Program:
Johannes Brahms (1833-1897): Piano trio no. 3, op. 101
Allegro energico
Presto non assai
Andante grazioso
Allegro molto
                                                      Piano trio no. 2, op. 87
Allegro
Andante con moto
Presto – Poco meno presto
Allegro giocoso
Piano trio no. 1, op. 8
Allegro con brio
Allegro molto
Adagio
Allegro