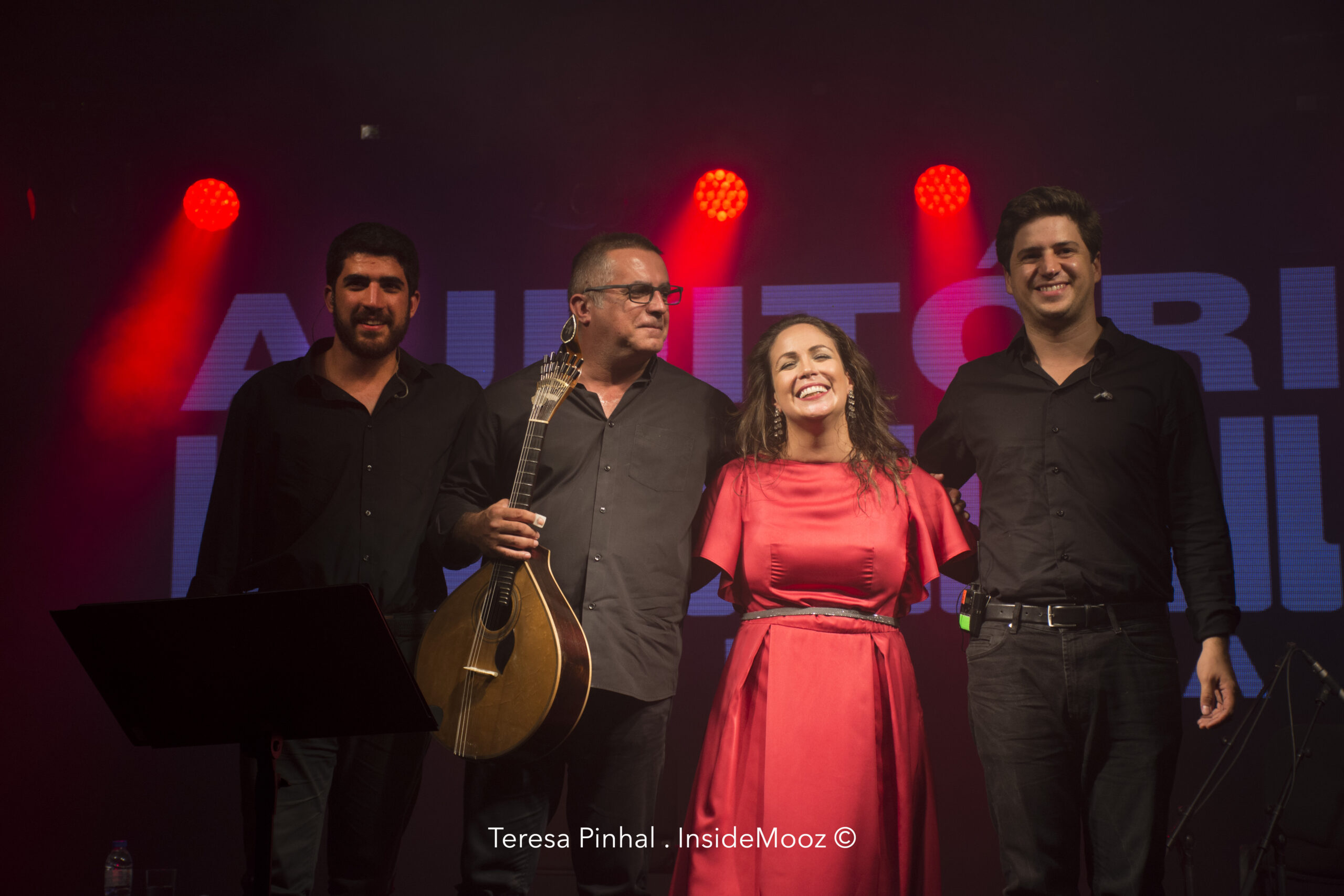 Birthday concert of Ohrid summer festival; Joana Amendoira – Fado vocal
Joana Amendoira -Fado vocal
Pedro Amendoira-Portuguese guitar
Joao Filipe- Fado guitar
Joana Amendoira is one of the most relevant voices of the so-called "new generation of Fado". Faithful to its most traditional bases, Fado in the voice of Joana Amendoeira gains a new life and attitude.
Joana Amendoeira was born in 1982, in Santarém and, from an early age, felt a strong call to sing Fado. At the age of 13, she participated in the "Grande Noite do Fado do Porto" where she won the first prize for youth female interpretation. Since then, he has regularly participated in shows all over the country and abroad. Today, after over 20 years of experience in Fado, ten recorded albums and after having stepped some of the most prestigious stages around the world, Joana Amendoeira remains faithful to the traditional sounds, adding an attitude and energy that make her a unique Fado singer.
She has toured in various countries such as the Netherlands, Spain, Austria, Italy, Belgium, France, Sweden, the United Kingdom, Hungary, Lithuania, Japan, South Korea, Brazil, Argentina, India, appearing at important festivals as well as in concert. She sings accompanied by orchestra, various ensembles, but some of her regular concert partners are Pedro Amendoeira on Portuguese guitar and João Filipe on Fado guitar.
Joana Amendoeira is proud of defend the most traditional essence of Fado, without deviating from its own artistic expression that makes her a reference name of the Portuguese national song.