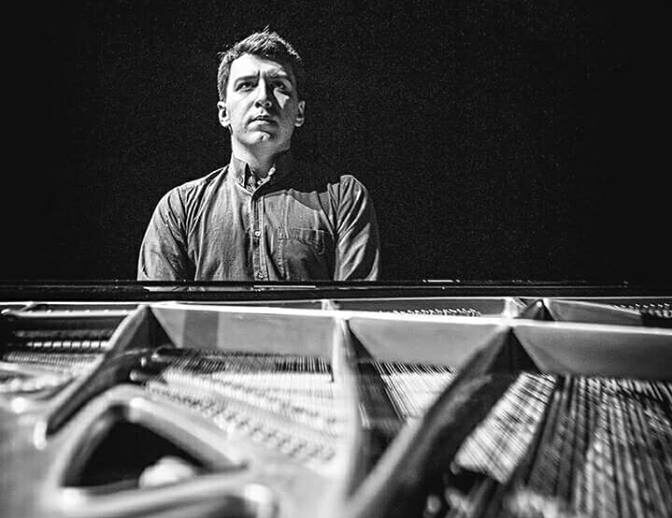 Dino Imeri – piano
Dino Imeri-piano
Dino Imeri (1990) is one of Macedonia's most renowned pianists. He has successfully performed in solo recital and as chamber musician at various prestigious scenes around the world and as a soloist with numerous orchestras. The French reviews describe him as "… a magician on the piano" (Magazine, OPS), and his unique musicality thrills the audience at his concerts.
For his artistry he has been praised by the critics: "Dino Imeri doesn't just perform, he literally creates in the moment. His incredible refinement as well as flawless technique and instrumental culture as well as fascinating freedom are the staples of his interpretational qualities. This in short describes his musical ability". (E. Docheva, Kultura.bg).
Dino Imeri has appeared as soloist with the Strasbourg Philharmonic orchestra, the Sofia Philharmonic, Macedonian Philharmonic, the Symphonic and Chamber orchestra of the Faculty of Music in Skopje as well as the orchestra of the National opera and ballet.
His prizes and accolades include the "Virtuosi" prize for best young musician, "Mother Theresa" for humanity, he is the laureate of the Foundation "Tomislav Zografski", he is ranked in the ten best young pianists in Europe according to 3eme Concours européen de piano – Normandie etc.
Imeri has released several CD's and his performances have been broadcast for Radio and TV. He also is an avid composer writing music for film, theatre, instrumental and vocal music.
He started his piano studies at the Music and ballet center "Ilija Nikolovski-Luj" in the class of prof. Ljudmila Romanova, continuing to graduate with distinction in the class of prof. Boris Romanov at the Faculty of music in Skopje, and earning his master's degree with highest score 10,00 in the class of prof. Simon Trpcheski.
Since 2018, Dino Imeri is a professor at the Faculty of music in Skopje.
Programme:
Chopin: Ballade no. 1 op. 23 g-minor
Chopin: "Heroic Polonaise" op. 53 A-flat-major
Rachmaninoff: Sonata no.1 op. 28 d-minor
Allegro moderato
Lento
Allegro molto