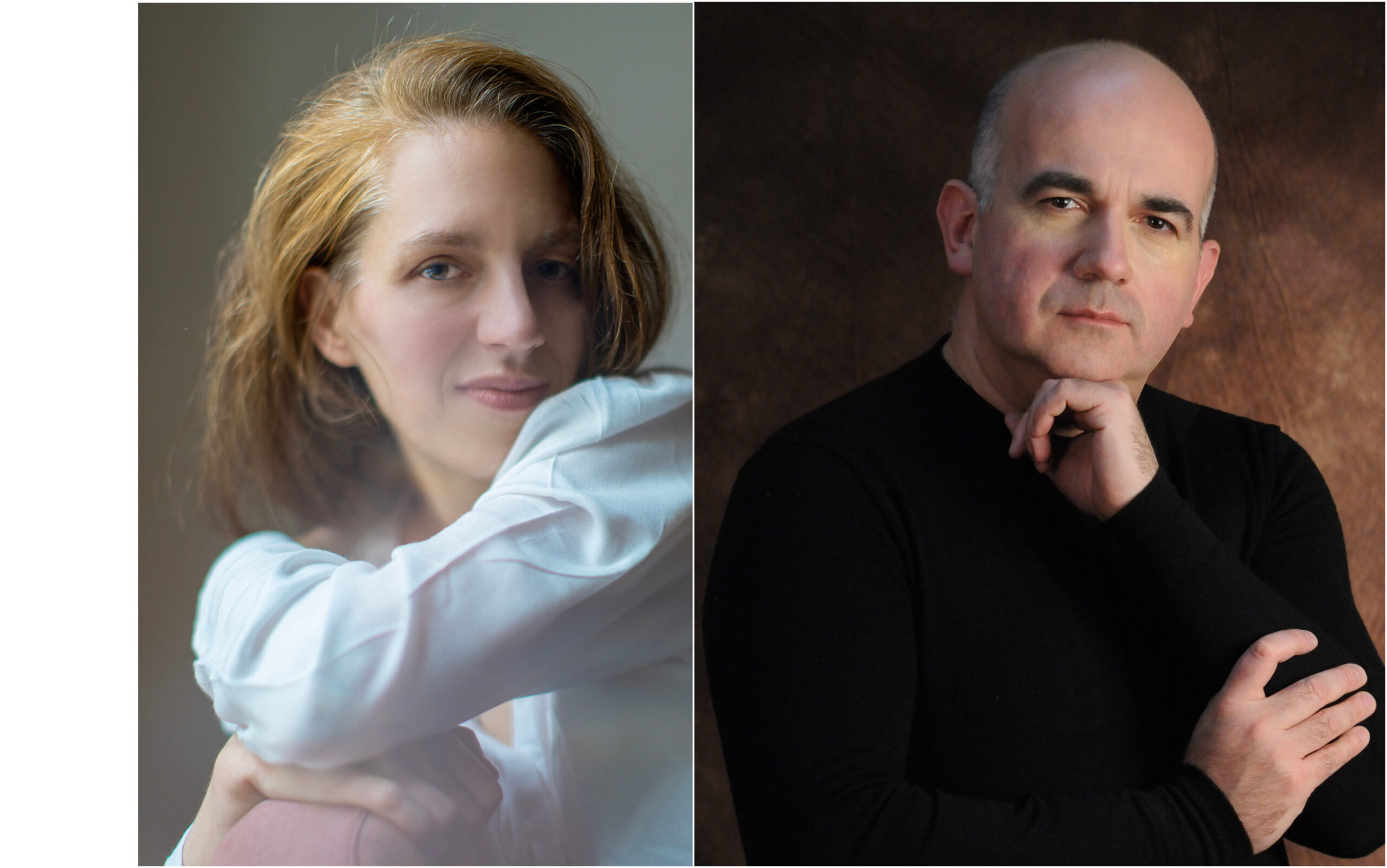 French evening; Piano four hands Duo Dezombre – Leclere
Anne Dezombre-piano
Born in Paris, Anne Dezombre began playing the piano in France and then perfected herself in Montreal, where she studied piano, accompaniment and French literature. She performs at the "Les Nuits Caraïbes" festival in Guadeloupe, at the Nancyphonies Festival, at the Soirées du Château de Brinville, at the Auditorium de Vincennes, at the opening concert of the Mois de la Francophonie in Havana and at the Belgian Embassy in Cuba. Specialised in the field of vocal and lyrical accompaniment, she also forms a duo with the pianist Hugues Leclère. Passionate about pedagogy, she holds the State Diploma in piano teaching for children.
Hugues Leclère-piano
Hugues Leclère studied with Catherine Collard before entering the Conservatoire National Supérieur de Musique in Paris, where he unanimously obtained three first prizes in piano, musical analysis and chamber music. He began a solo career that took him to 43 countries, alongside prestigious orchestras (Camerata of the Berliner Philharmoniker, Czech Radio National Orchestra, National Orchestra of Thailand and many others) together with Augustin Dumay, the Soloists of the Orchester de Paris, the Talich quartet or the Streich Quintett of the Berliner Philharmoniker. Composer and member of the SACD, he designs shows that cross different artistic expressions, such as L'Engrenage, labeled by the Mission of the Great War, La Mort de l'Aigle which recounts Napoleon's exile on Saint Helena, with the actor Francis Huster or again Bachmania, Beethovenmania and Debussymania for two pianos with Jean-François Zygel. Principal professor of piano at the CRR in Paris, he is responsible for the artistic direction of numerous events such as the Nancyphonies festival and the International Academies of Paris.
Programme:
Fauré: Suite Dolly
                Berceuse
                mi-a-ou
                Le jardin de Dolly
                Kitty-valse
                Tendresse
                Le pas espagnol
Debussy: Deux Arabesques 74
(solo Hugues Leclère)
Debussy: Petite Suite L 71a
                En bateau
                Cortège
                Menuet
                Ballet
Debussy: 2 Préludes du Livre 2 (solo Hugues Leclère)
La Terrasse des audiences du clair de lune
                Feux d'artifice
Ravel: Ma Mère l'Oye M.60
                Pavane de la Belle au bois dormant
                Petit Poucet
                Laideronette, Impératrice des pagodes
                Les entretiens de la Belle et de la Bête
                Le Jardin féérique
Leclère: Improvisations on the Marseillaise
(solo Hugues Leclère)
Poulenc: Sonate for piano four hands
                Prélude
                Rustique
                Final