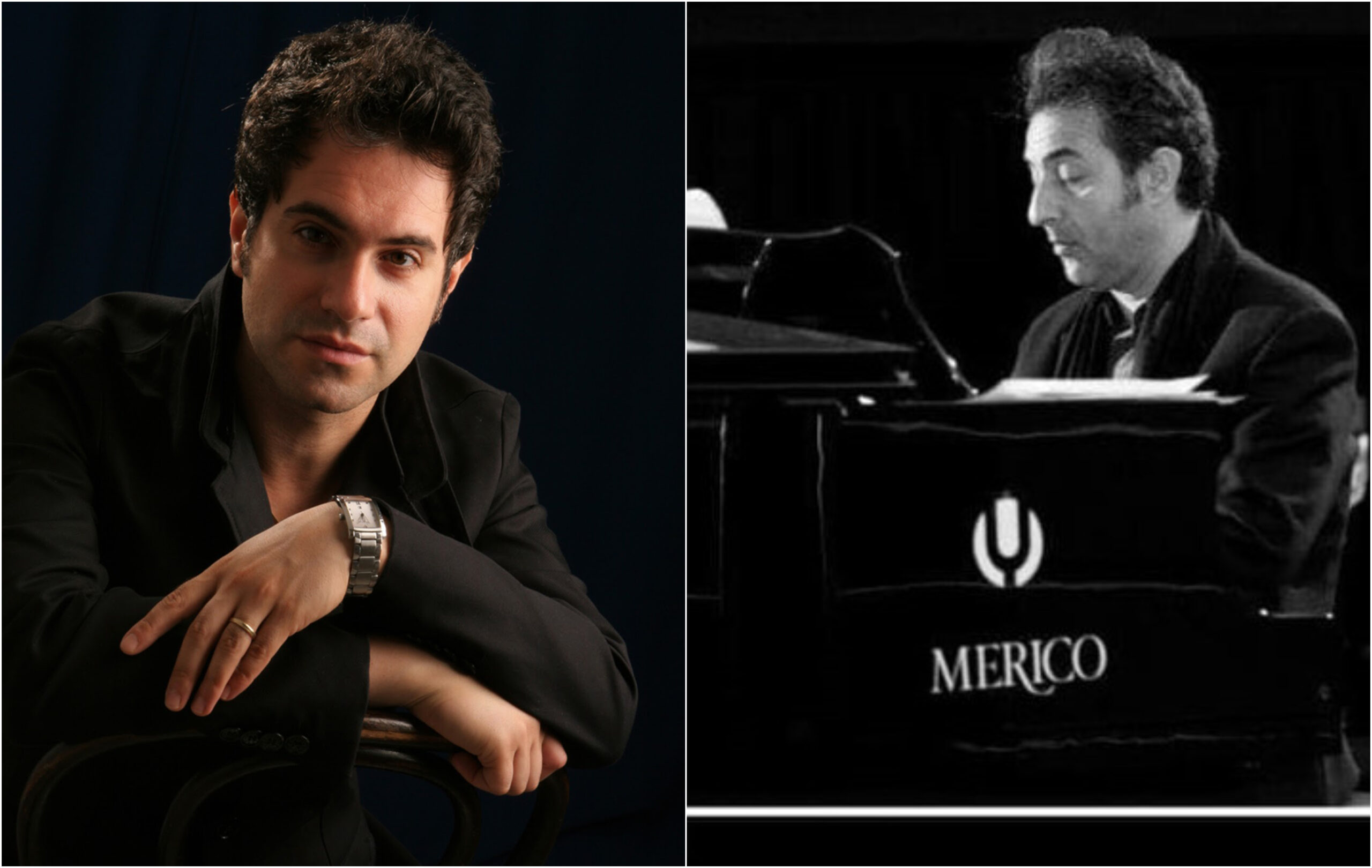 Italian evening
Gianni Leccese- tenor
Pupil of the tenor William Matteuzzi and Leone Magiera, Gianni Leccese made his debut in "Pagliacci" by R. Leoncavallo in Pisa, and sung the role in Grosseto, Massa Marittima, Pescara, Viterbo both in regular seasons and at festivals. His international career spans in the realm of concerts and operas in China, Indonesia, United Kingdom, Greece, Egypt, France, Czech Republic, Poland, Japan, Cyprus, Bulgaria, Romania to great critical and public success. He has collaborated with world famous opera artists including Katia Ricciarelli, Gianfranco Cecchele, Leo Nucci, Carlo Colombara, Pippo Baudo, Pietro Ballo.  He sang in many of the leading Italian opera houses including those in Modena, Reggio Emilia, Bari, Trieste, Ravenna, Cosenza, Lecce as well as in the opera theatres in Wroclaw, Plzen, Nice, Varna, Craiova, Cairo etc.  He has worked with acclaimed conductors performing the roles in La Traviata, Rigoletto, Tosca, La Bohème, Gianni Schicchi, Cavalleria Rusticana, Pagliacci, Mefistofele, Simon Boccanegra, Cosi Fan tutte, Nabucco, A Masked Ball, Madama Butterfly, Carmen, West Side Story, Mozart's Requiem, Messa da Requiem Traetta's Stabat Mater, Rossini's Petite Messe. Awarded with the "Erbe 2011" Award of the "Verona Foundation for the Arena" as "Tenor of new generation" in Verona. Since 2018 he has been Artistic Director of the Oltre lirica Music Festival at the Open-Air Theatre Cave Di Fantiano in Puglia, South Italy.
Ekland Hasa – pianist
Ekland Hasa was born in Tirana, where he attended the "Jordan Misja" art school and the Academy of Fine Arts. He obtained various specializations in Italy and Germany and among his teachers we can include names such as those of Nihal Hakiu, Pranvera Çaushi Xhorxhi, Anita Tartarie and Ludwig Hoffman.
Award-winning artist, solo pianist at the Opera and Ballet Theater of Tirana, he decides to leave Albania in the post-regime period, moving to Southern Italy. Here his life as a musician has different but equally gratifying implications: from 1995 onwards he plays as soloist and accompanist of opera singers at the Teatro Verdi in Marghera, the Teatro Politeama Greco, La Fenice, Tito Schipa, Paisiello, Mascagni and many others.
From 2000 he became Artistic Director of the Accademia Lirico – Pop "Albano Carrisi", embarking on a tour as a pianist that took him to the USA, Canada, Moscow, Uzbekistan, Bulgaria, Romania, Spain, France, Malta, Germany, Holland, Belgium, Denmark, Norway, Sweden and still around the world. In 2007 he became an honorary citizen of the city of Nardò.
He has worked for the record companies Albano Carrisi production and 11/8 records. He is musical director of the Pietro Mascagni Theater in Nardò and participated as a collaborator Maestro in the album "Carrisi sings Caruso". He has played under the direction of Hikmet Shimshek, David Andre, Ermir Krantja, Julius Bertoldi, Vito Clemente and other relevant names. He has collaborated with Inva Mula, Monserat Cabballe, Leonardo Gramegna, Eva Golemi, Mariana Leka, Emanuela Di Pietro (director of the Lecce Opera Choir), Armaldo Kllogjeri and with various artists in various musical genres. In the year 2009 he was the protagonist of the documentary film "Le note di Ekland" by Antonio D'Aprile.
Recently, Ekland Hasa is among the protagonists of Esmeralda Calabria's docu-film Parlate a bassa voce, focused on the historical and social evolution of Albania.
Programme:
Leoncavallo: Mattinata
Bellini: Malinconia ninfa gentile
Puccini: "E lucevan le stelle" from "Tosca"
Puccini: Piccolo Valzer (piano solo)
Leoncavallo: "Vesti la giubba" from "Pagliacci"
Di Giacomo/ F. P. Tosti: Marechiare
De Giosa: Il Corallaro
Mascagni: Intermezzo from "Cavalleria Rusticana" (piano solo)
Bernstein: "Maria" from "West Side Story"
M. Lacalle: Amapola
Rota: Parla più piano theme from "The Godfather"
D'annunzio/F.P.Tosti: A' vucchella
Cordiferro/S. Cardillo: Core 'ngrato
Morricone: Gabriel's oboe, theme from "Mission" (piano solo)
P. Tosti: L'ultima canzone
Capurro/E. Di Capua: O'sole mio