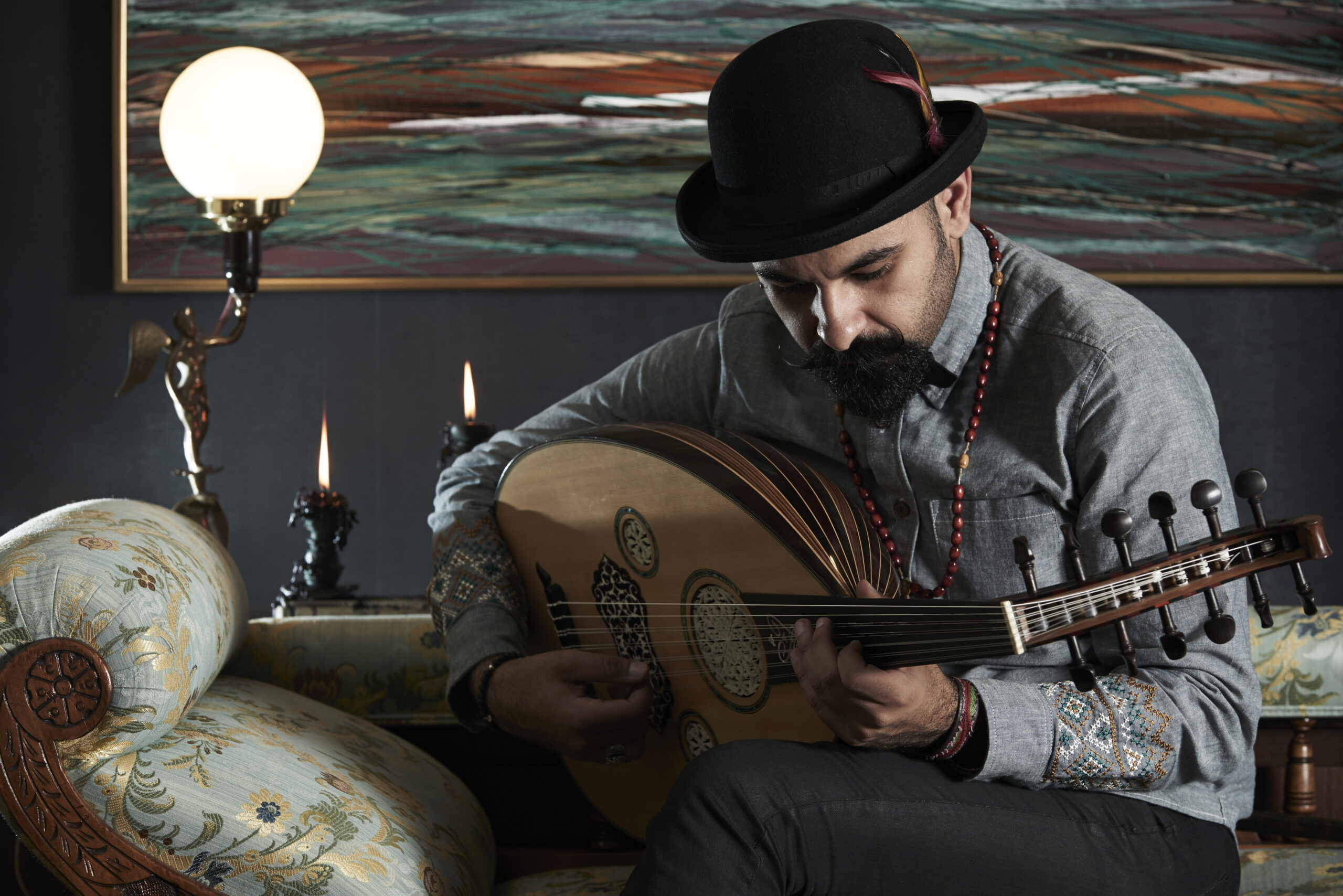 Jozeph Tawadros – oud, Egypt
Joseph Tawadros-oud
Joseph Tawadros is a leading Oud virtuoso, composer and 7-time ARIA-award winner.
Born in Cairo, his chosen instrument, the Oud is an Arabic lute, the ancestor of the lute and modern guitar.
A virtuoso of diversity and sensitivity, Joseph performs in concert halls worldwide and is known for his brilliant technique, deep musicianship, storytelling and joyous style of performance.
Joseph's drive to push musical boundaries has inspired collaborations with diverse performers and a solid repertoire of innovative, original music. He performs live as a soloist, in duo with his brother James on Egyptian percussion, with his jazz quartet or with chamber orchestras and symphony orchestras all over the world.
Joseph has performed his own works with the Australian Chamber Orchestra, BBC Symphony, Melbourne, WA and Adelaide Symphony, Ukraine National Orchestra, Camerata Salzburg, the Morphing Chamber Orchestra and his Concerto for Oud & Orchestra with the Sydney Symphony was performed and released by ABC Classics, Australia in 2019. He was also the first and only Australian composer to be performed by the Academy of Ancient Music in the United Kingdom.
He has recorded his music with many jazz luminaries such as John Abercrombie, Jack de Johnette, Roy Ayers, Bela Fleck, Mike Stern, Joey DeFrancesco, Richard Bona and Christian McBride. Classical collaborations include Richard Tognetti, William Barton, The Grigoryan Brothers, Christian Lindberg Andreas Scholl.
His oud can also be heard in films and TV. 2023 highlights include performing at the opening of the World Economic Forum in Davos, Switzerland and the premiere of his new work 'The Three Stages of Hindsight' with the prestigious Britten Sinfonia. He is also one of the 50 Australian composers to be chosen to write a fanfare celebrating the Sydney Opera House's 50th birthday.
Joseph was awarded the Member of the Order of Australia for services to music in 2016.
Programme:
MUSIC BY JOSEPH TAWADROS
Dreaming Hermit
Constellation
Work is love made visible
Permission to Evaporate
Gare De L'est
Lulli
Give or Take
Heal
Bluegrass Nikriz