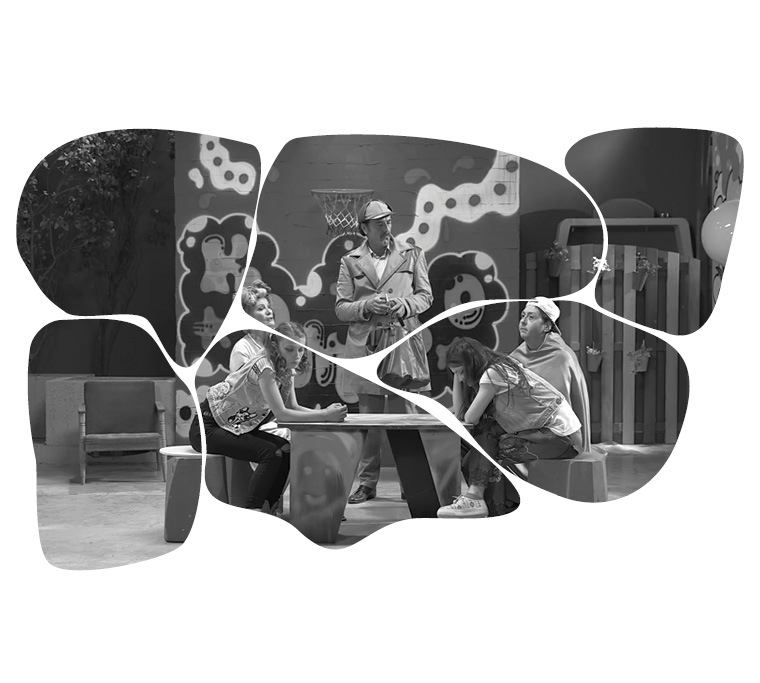 "Nemame rezervna planeta" (We have just one planet Earth)
5+ Family
OXO production
R.N. Macedonia
To mark its jubilee- 15 years of creating educational and entertaining children's projects in both Macedonian and Albanian language through the 5 + platform; the 5+ Band and 5+ Family have created an exciting new music and stage performance that goes back to the core values of the platform- raising awareness for clean and healthy environment and protection of planet Earth.
The project "We have just one planet Earth" is devised using the 5+ Band and the characters of 5+ Family and through their performance and use of reliable methodologies of combining education with play. By utilising what has been learned in the many years of working with young audiences, the performance will deliver some important messages to both children and parents on the importance of healthy environment, the impact that humans have on it and the absolute utmost responsibility that we have- to preserve and protect the only planet we have.
Featured artists: Igor Angelov, Ivana Pavlakovilkj, Sara Klimoska, Marija Kondovska, Chedomir Mitevski, Damjan Cvetanovski, Matea Jankovska, Izabela Jakimova, Stefan Nikolovski.
15 Years 5+. For raising children and parents.