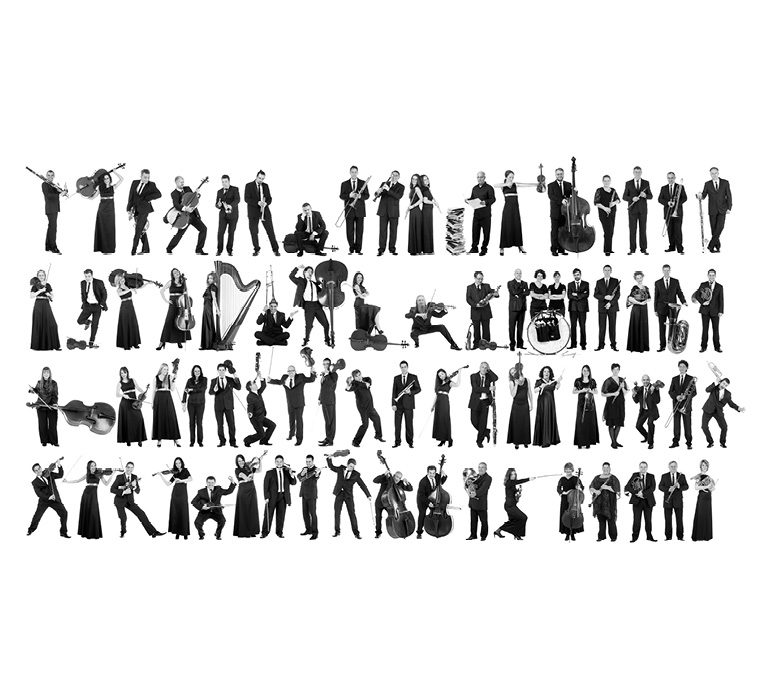 Opera Orchestra of the Serbian national theater
Marija  Jelic – soprano , Serbia
Conductor: Luis Gorelik , Argentina
Orchestra of the Opera of Serbian National Theatre
The Orchestra of the Opera of the National Theatre in Novi Sad was established on November 16, 1947 and has since then been the key backbone of every opera performance. Since its inception, the high quality of artwork has been maintained by continuous professional development in the form of participation in other artistic ensembles and institutions such as the Vojvodina Symphony Orchestra, various orchestras of the Radio-Novi Sad, Novi Sad Chamber Orchestra, Musical School "Isidor Bajić". Numerous members of the Orchestra participate in orchestral projects of the Academy of Arts in Novi Sad. Today, the SNT Orchestra Ensemble has 75 members, consisting of permanent and part time associates.
The SNT Opera Ensemble features top soloists, singers and musicians who perform key works of the opera literature, operetta, musicals, choral music and rich orchestral production.
The Novi Sad Opera repertoire in recent seasons features: Mozart's Magic flute, Verdi's Traviata, Nabucco, Il Trovatore, Puccini's Tosca, Madama Butterfly, Carmina Burana  by Carl Orf, Rossini's Il Barbiere di Siviglia, La Cenerentola, Donizzeti  L'elisir d'amore, Teodorakis  Zorba the Greek, I. Kalman Czardas princess,  as well as works by Serbian composers, such as I. Bajic Prince Ivo of Semberia, V. Divjakovic -Vladimir and Kosara etc.
Marija Jelic -soprano    
Soprano Marija Jelic was born in Belgrade and started her career at the opera studio in the National Theatre in Belgrade followed by her debut on the main stage of the house in various roles. Her main titles include Mimi in La Boheme, Micaela in Carmen, Elizabet in Verdi's Don Carlo and the title role in Aida. An avid concert performer Marija Jelic has appeared in concerti with the "Stanislav Binicki" orchestra, as well as at renowned Festivals including the Belgrade Summer Festival, Ohrid Summer Festival, Ljubljana Festival, the Jerusalem Opera festival and many more. On tour in China she participated in ten concerts with St. Petersburg Symphony Orchestra and Maestro Darrel Ang. At the Novi Sad National theatre, she debuted with the role of Mimi in La Boheme and the title role in Aida and performed the role of Micaela at the Croatian National Theatre in Osijek. She appeared in concert in Moscow with the Bryansk Governor Orchestra and St. Petersburg State Symphony Orchestra in St.Petersburg. She was also singing in the city of Bryansk (Russia) with Bryansk governor orchestra. At the Plovdiv opera she performed the role of Elizabeth in Don Carlo and was one of the soloists in Beethoven 9th Symphony at the Plovdiv opera festival. In 2021 she was singing in Ljubljana summer festival and Belgrade summer festival production of opera "Carmen", role of Micaela with Elina Garanca, Jonathan Tetelman, Kostas Smoriginas , conducted by Karel -Mark Chichon.  In Belgrade 2021 she sang along Placido Domingo at his gala opera concert in Belgrade, and the same year with the Dubrovnik symphony orchestra she performed with renowned tenor and conductor Jose Cura in Croatia. She was performing in gala opera concert streamed on Opera vision with Azerbeijan National opera in Baku in October 2021 and he had her solo recital at the Carnegie Hall in October 2021 with pianist Anthony Manoli.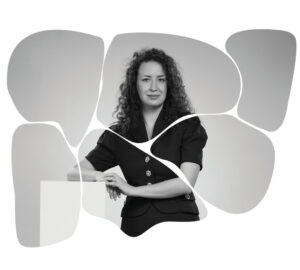 Luis Gorelik-conductor
Born in La Plata (Argentina) in 1963, at the age of only 22 Luis Gorelik he was appointed Music Director of Mendoza Philharmonic. In 1991 he became Associate Conductor of the Haifa Symphony Orchestra in Israel and one year later was invited to appear as guest conductor with the Israel Philharmonic Orchestra. He was Chief Conductor at Ashdod Chamber Orchestra (1995-1999), Concepción Symphony Orchestra in Chile (2000-2006), Salta Symphony Orchestra (2007-2010). Luis Gorelik assumed his position as Music Director of Argentina National Orchestra (2016-2018) and he is currently serving his 13th season as Music Director of the Entre Rios Symphony Orchestra.
After finishing his studies under Prof. Mendi Rodan at Jerusalem Rubin Music Academy of Music, Gorelik became a frequent guest conductor in many orchestras throughout the world, including Israel Philharmonic, Slovenian Philharmonic, Slovenian National Opera Orchestra, Icelandic Philharmonic, Buenos Aires Philharmonic, Serbian National Radio and TV Orchestra, Teatro Colón Orchestra, National Orchestras of Venezuela, Argentina, Macedonia, Chile, Mexico, Colombia, Cuba, and Brasil.
In the opera houses round the world he has conducted numerous productions and as a ballet conductor he has collaborated with the Béjart Ballet in Lausanne, he has conducted the ballet in Gdansk (Prokofiev´s Cinderella)  and productions with the Teatro Colón Ballet.
With Salta Symphony Orchestra he has released two CDs for Sony Classical featuring the best of classical music from Argentina. Luis Gorelik has received awards from President of Chile, and more recently Konex Prize as outstanding conductor of the decade, in Argentina. Luis also held the position of Profesor of Orchestral Conducting at National Artis University in Buenos Aires.
Programme:
Berlioz: Les nuits d'ete H 81
Villanelle
Le spectre de la rose
Sur les lagunes: Lamento
Absence
Au cimitière: clair de lune
L'île inconnue: barcarolle
Schedrin: "Carmen" Suite for string orchestra and percussion instruments