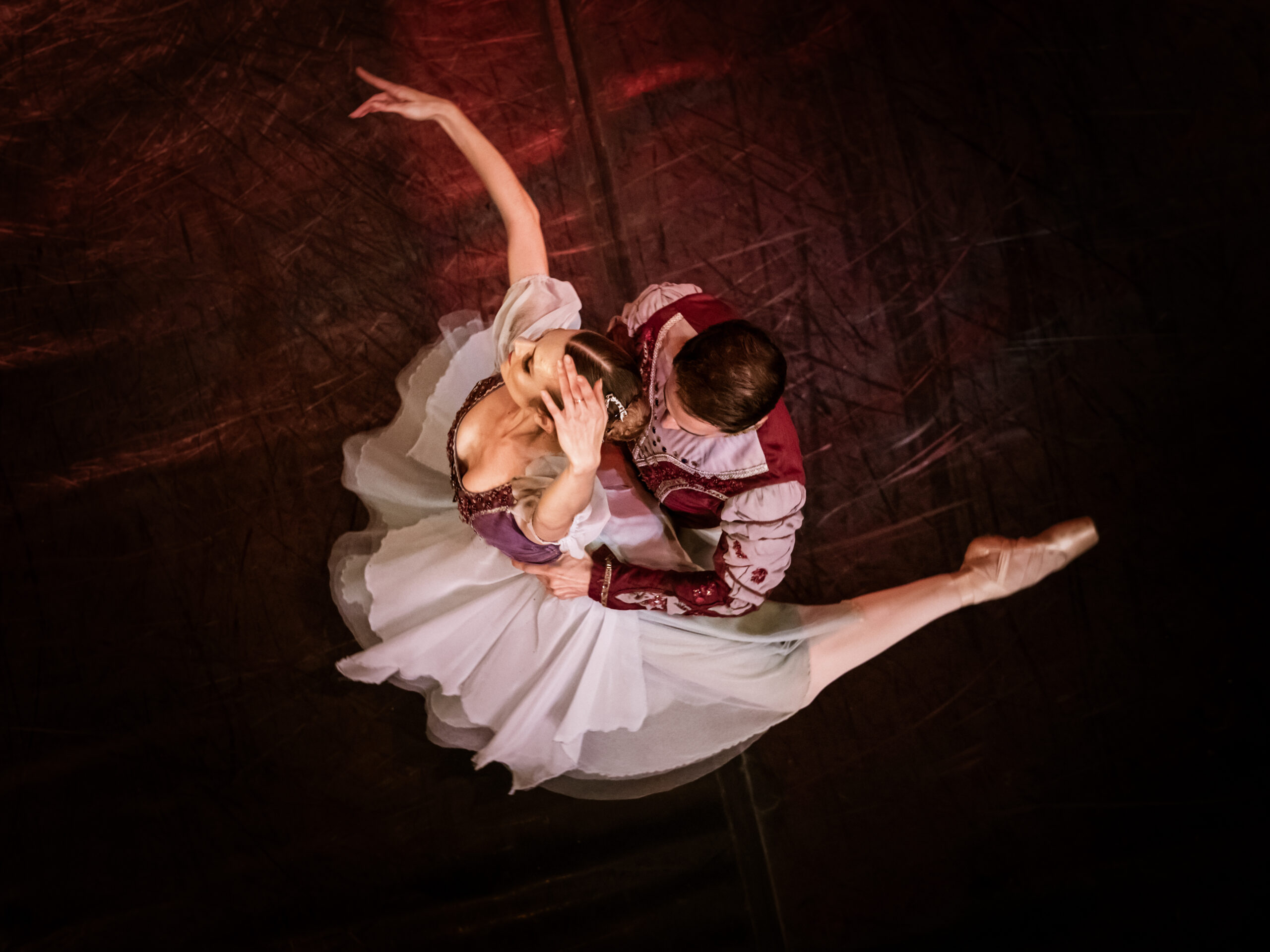 Photo exhibition – Above the curtains
Photo exhibition
Above the curtains
Aleksandar Tomovski
Aleksandar Tomovski was born in 1985 in Skopje – a software engineer by day, photographer and filmmaker the rest of the time.
His love for photography awakens in nature and in mountain heights, then descends and grows through the city streets and gets closer to people's everyday life, to gradually focus on capturing the essence of women, which throughout the centuries defines art and is an eternal inspiration of the artists. Perhaps ballet and ballerinas find their place here, with all the elegance and grace they possess, but also expressions through acting, dance, costumes…
Over the years, he has participated in prestigious international competitions and group exhibitions in prominent galleries, acquiring numerous gold, silver, bronze medals, honorary awards, diplomas, recognitions…
At competitions under the patronage of the prestigious FIAP, PSA, etc. Tomovski is a member of jury committees, and for the first time as a representative from Macedonia he was invited to take part of the jury of the annual awards of the Russian international competition "35Awards".
From September 2022, he also acquired the prestigious title of Candidate Master of Photography at the National Photo Union of Macedonia and was named among the top 5 most successful exhibitors of photography for 2022 and 2023. He is currently formally waiting to be awarded the title of Master of Photography.
In 2022, he made his first solo exhibition entitled "Behind the Scenes", in the Youth Cultural Center – Skopje, and in May 2023, in the lobby of the National Opera and Ballet, he presented the exhibition "1001 Stories" as part of the "May Opera Evenings" festival ".
"Alexander is the contemporary Edgar Degas from Skopje. He is more present behind the scenes of the Macedonian Opera and Ballet than the ballerinas themselves. At one time, Degas tirelessly sketched the activities of the ballerinas behind and on stage with his notebook – he painted and sculpted. But if he had a camera, I'm sure he would have taken photos and videos! This is precisely the pleasure that Alexander enjoys, where for years he has been present in the corridors, the stage, behind the scenes, in the training rooms…" Dejan Dzolev, Skala.
"Above the curtains" is a collection of photographs that continuously follows the author and his fascinations from the stage of the National Opera and Ballet, bringing us closer to ballet and ballerinas. In "Behind the Scenes", he captures a wide range of opera and ballet, as well as musical activities created within the framework of the National Opera and Ballet through "1001 Stories", and through " Above the curtains" to present a unique perspective, which conveys the scene and the stage artists captured from a bird's eye view.