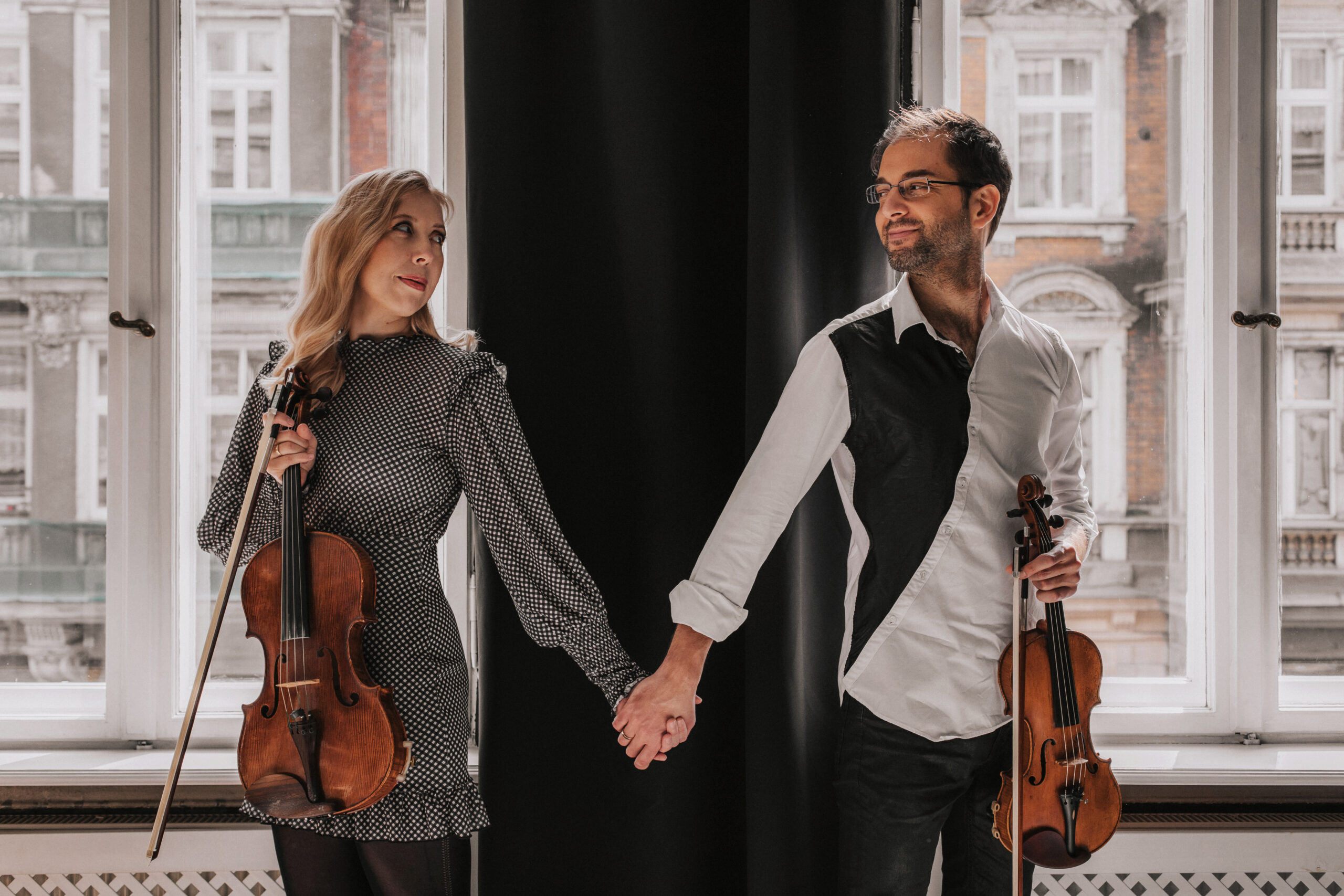 Polish evening
Emanuel Salvador-violin
Emanuel Salvador was described by Strad Magazine as one of the best Portuguese violinists of his generation. He has performed as a soloist, chamber musician and concert master in many worldwide venues in Great Britain, Kazakhstan, China, Japan, Portugal, the Netherlands, Mexico, Turkey, Spain, Italy and Germany.
In 2005, he graduated from the Guildhall School of Music and Drama and the Royal College of Music in London. As a soloist and concertmaster, he has performed with various orchestras, including the Spanish National orchestra, Brazil National Orchestra, Seoul Classical Players, Adana Philharmonic, Monterrey Symphony Orchestra, Krasnoyarsk Symphony etc. He is the founder and the leader of the Guimaraes String Quartet in Portugal, with which he regularly performs in Europe and Asia.
From 2005 to 2015, he was the concertmaster of Orquestra do Norte in Portugal.  Emanuel Salvador has recorded several acclaimed albums and has toured in Southeast Asia, China, Japan and the USA.
Emilia Goch Salvador-viola
Emilia Goch Salvador graduated with honours from the "Jan Paderewski" Music Academy in Poznań 2005 in the viola class Prof. Dominik Rutowski.  In 2008, she founded the chamber string orchestra–Baltic Neopolis Orchestra, and she is also the chairman of the Baltic Neopolis Orchestra Association–one of the most dynamic non-governmental cultural organisations in Poland.  In 2005-2018, she worked with numerous ensembles and orchestras, such as: Deutsche Oper Solisten, Covent Garden Soloists, Covent Garden Opera House, Symphony Orchestra of India, V4-Visegrad quartet etc. She performed in prestigious concert halls in India, Norway, Estonia, Germany, Denmark, Czech Republic, Greece, Singapore, Thailand, Malaysia, Vietnam, and Philippines. In 2012- 2015, she worked with the Sadler's Wells theatre in London, where she took part, as a chamber musician, in two international productions: "Sutra" and "Orbo Novo". With the Baltic Neopolis Orchestra and Baltic Neopolis Quartet she recorded numerous albums and has completed several successful concert tours in China and Japan. In 2016, she began working with the Portuguese string quartet Guimaraes, with
which she performs regularly.
Emilia Goch Salvador has been a lecturer at the Art Academy in Szczecin since 2013, and since 2019, she has led master courses for violists in her hometown of Szczecin, as well as in Guimaraes in Portugal.
Programme:
S. Bach: Goldberg Variations (excerpts)
A. Mozart: Duo for violin and viola in G major 423
Allegro
Adagio
Rondeau. Allegro
Halvorsen: Sarabande on a theme by Handel
-intermission
Sibelius: Duo in C Major for violin and viola
Fuchs: Duos for Violin and Viola op. 60 nos.3, 4 and 12
Bartok: Romanian folk dances
Halvorsen: Passacaglia on a theme by Handel