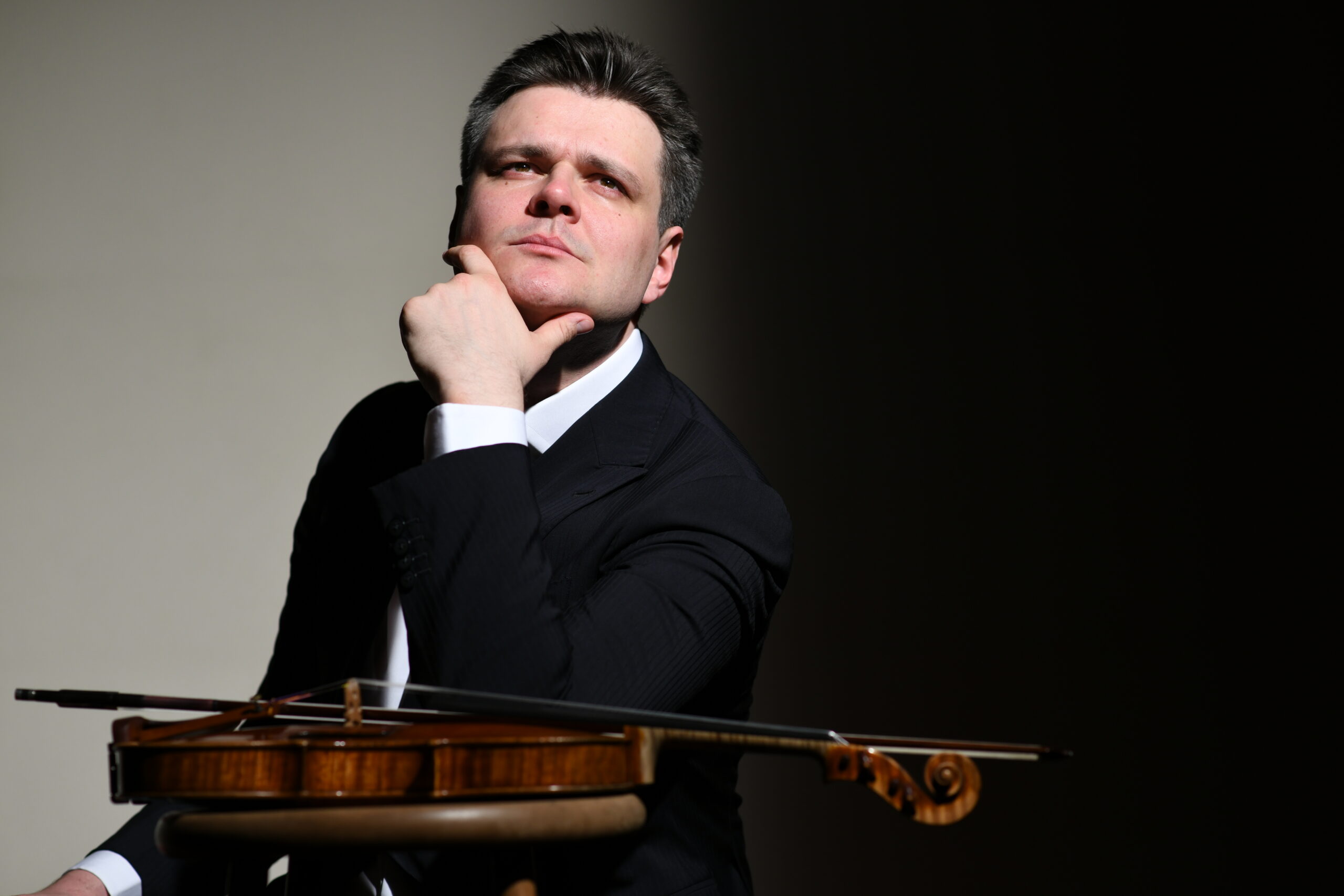 Roman Simovic – violin, Montenegro
Roman Simovic – violin
Roman Simovic's brilliant virtuosity and seemingly-inborn musicality, fuelled by a limitless imagination, has taken him to all continents performing on many of world's leading stages including the Carnegie Hall, the Great Hall the Tchaikovsky Conservatory, "Mariinsky" Hall in St. Petersburg, Grand Opera House in Tel-Aviv, Victoria Hall in Geneva, "Rudolfinum" Hall in Prague, Barbican Hall in London, Art Centre in Seoul, "Grieg" Hall in Bergen, "Rachmaninov" Hall in Moscow, to name a few.
Roman Simovic has been awarded prizes at numerous international competitions among which are: "Premio Rodolfo Lipizer" (Italy, first prize winner and winner of 12 Audience prizes), Sion-Valais (Switzerland), Yampolsky Violin Competition (Russia) and the "Henryk Wieniawski" Violin Competition (Poland), placing him among the foremost violinists of his generation.
As soloist, Roman has appeared with the world leading orchestras: London Symphony Orchestra, Mariinsky Theatre Symphony Orchestra, Teatro Regio Torino, Symphony Nova Scotia (Canada), Franz Liszt Chamber Orchestra (Hungary), Camerata Bern (Switzerland), Camerata Salzburg (Austria), CRR Chamber Orchestra (Turkey), Poznan Philharmonia, Prague Philharmonia, North Brabant (Holland)…with conductors like: Valery Gergiev, Antonio Pappano, Daniel Harding, Gianandrea Noseda, Kristian Jarvi, Jiri Belohlavek, Pablo Heras Casado, Nikolai Znaider, Thomas Søndergård…
In the 2022/2023 season Roman will appear as a soloist with the Quebec Symphony Orchestra (Canada) , RTVE Symphony Orchestra (Spain), Zagreb Radio Orchestra and Ivan Repusic, Asturias Symphony Orchestra playing and directing, Braunschweig Staatsorchester and conductor Srba Dinić, Ulster Orchestra and conductor Daniele Rustioni, Zagreb Philharmonic orchestra, London Symphony Orchestra and conductor Sir Simon Rattle playing Miklos Rosza Violin Concerto on tour in Germany, among others.
A sought-after artist, Roman Simovic has been invited and continues to perform at various distinguished festivals such as the Verbier Festival, White Nights Festival St. Petersburg, Vadim Repin's Trans-Siberian Art Festival, Easter Festival, Valery Gergiev Moscow, Dubrovnik Summer Festival in Croatia, "Kotor Art" Montenegro, the BEMUS and NOMUS Festivals in Serbia, "Sion Valais" Switzerland, Norway's Bergen Festival, "Moscow Winter" Festival in Russia, Portogruaro Festival in Italy, "Granada Music Festival" in Spain, collaborating with such renowned artists as Leonidas Kavakos, Yuja Wang, Gautier Capuson, Misha Maisky, Schlomo Mintz, Francois Leleux, Itamar Golan, Simon Trpceski, Janine Jansen, Julian Rachlin, Vadim Repin, Evgeny Kissin, Antoine Tamestit, Antonio Meneses, Nikolai Lugansky…
Roman holds a visiting professor of violin position at the Royal Academy of Music in London and has an extensive experience as an educator. He has presented masterclasses in the US, UK, South Korea, Japan, Australia, Italy, Sweden, Switzerland, Serbia, Montenegro, Israel, as well as at the Verbier Festival where he is frequently performing as a soloist with orchestra, as chamber musician and recitalist.
Roman Simovic has released comprehensive list of recordings, most notable are four CDs directing LSO string orchestra for the LSO live label as well as a CD of complete Paganini caprices for violin solo. In June 2022, Roman made a recording with Sir Simon Rattle and London Symphony Orchestra with Miklos Rosza's Violin Concerto for the LSO live label.
Roman is serving as a leader of the London Symphony Orchestra since 2010.
Roman Simovic plays a 1709 Antonio Stradivari violin which was generously given to him on loan from Jonathan Moulds.
Programme:
Eugene Ysaÿe (1858-1931)       6 Solo sonatas for Violin, Op. 27
Sonata No. 1 in G minor, in four movements, was dedicated to Joseph Szigeti.
Grave
Fugato
Allegretto poco scherzoso
Finale; Con brio
 Sonata No.2 in A minor, in four movements, was dedicated to Jacques Thibaud, a friend of Ysaÿe's.
Obsession; Prelude (with quotes from Bach's Prelude from his Solo Partita in E major)
Malinconia
Danse des Ombres; Sarabande
Les furies
Sonata No. 3 in D minor, "Ballade", dedicated to George Enescu is a single movement in two sections
Lento molto sostenuto
Allegro in tempo giusto e con bravura
Sonata No. 4 in E minor dedicated to Fritz Kreisler.
Allemande (Lento maestoso)
Sarabande (Quasi lento)
Finale (Presto ma non troppo)
Sonata No. 5 in G major Mathieu Crickboom is the dedicatee of the fifth sonata in the set.
L'Aurore
                                Danse rustique
Sonata No. 6 in E major The final sonata is written in the style of a Spanish habanera and dedicated to
Manuel Quiroga.             
                                Allegro giusto non troppo vivo