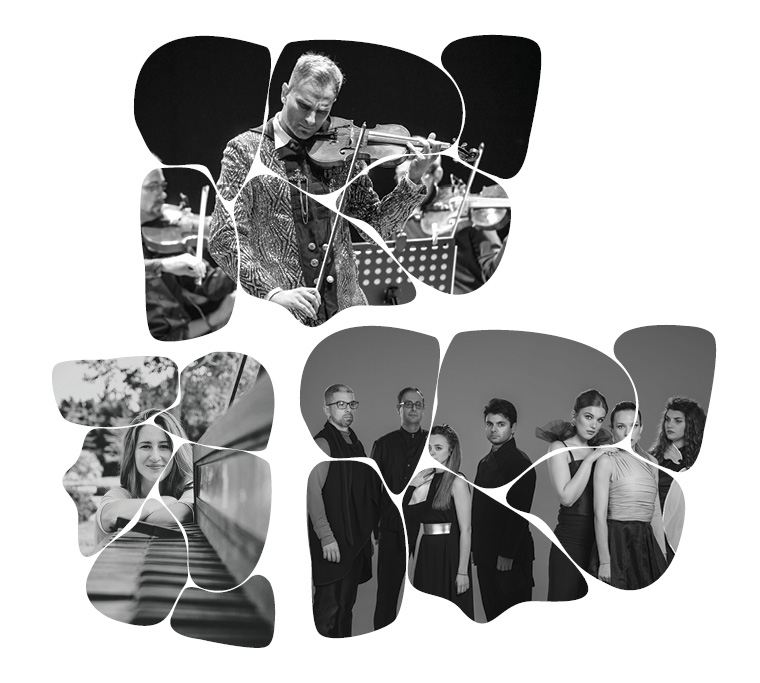 Stefan Milenkovic; "Camerata Novi Sad"
Stefan Milenkovic-violin, Serbia
"Camerata Novi Sad", Serbia
"Carmina Burana"
Prologue
I always wanted to play Carmina Burana but thought that is in principle quite impossible.
As this piece is written for large orchestra, several choirs and two pianos, I felt that every attempt to "tame" this beast for a smaller orchestral formation would be mildly put extremely difficult. But dreams are here to be dreamed, and when recently the "wheel of fortune" stopped at the right field, and I met Ana Krstajic and her unusual and versatile composing style- I knew that the vision could become a reality.
This unique piece of music is based on 254 manuscripts of songs from the Middle Ages from XI, XII and XIII centuries, discovered in the Benedictine monastery in Beuern, Bavaria. The songs are works of the Goliards a group of young clergy, artists and musicians that were propagating the ideology of lust and life, writing songs and poems that were creative, daring, rebellious but at the same time ironic and full of satire- but above and foremost their works were celebrating life.
While these manuscripts were discovered in 1847, it was not until 1934 that Carl Orff encountered them, and with the help of Michael Hoffman a student of law and Latin language selected 24 songs that were going to be the base of his stage cantata.
Orff was a huge advocate for the dramatic concept "Theatrum Mundi"-Theatre of the world in which music, movement and speech are inseparable. It is an organically perfect fit for one of the Goliardic rebellious principles that proclaims: "Life is governed by a large element of luck and chance", a kind of "wheel of fortune". This concept is symbolically interwoven in Carl Orff's piece- for example: the first movement "O Fortuna" is repeated at the end, all the inside movements have a circular form almost like "a cat chasing its own tail", or they have a mantric quality of hypnotic repetition. The sorrow turns into happiness, the desperation into hope. When all of this is considered, it is obvious that Orff found a fantastic playing field for his genius creativity.
And as for us artists? We are in a tight chamber formation, enjoy full creative and interpretative freedom and blend our unlimited energy horizons. I am convinced that on stage, by embracing this monumental work of music- we go back to its origins, the intimate and personal version of the original form of the songs that were recited and sung by small groups of Goliards. Full of elan, satire and rebel-but first and foremost full of love and lust for life.
Stefan Milenkovic
Camerata Novi Sad
The Camerata Novi Sad Ensemble was long known under the name Camerata Academica Novi Sad as it was founded in 1988 under the auspices of the Academy for Arts in Novi Sad. During its first period, artistic director and leader was cellist Istvan Varga and during that time the ensemble performed concert in all larger cities in former Yugoslavia, as well as at numerous festivals and in Germany and the Netherlands. The orchestra has recorded extensively for radio and TV and successfully performed until 1999 when due to a number of circumstances it was dissolved.
An attempt to continue the successful tradition of Istvan Varga was made in 2007 by another cellist- Marko Miletic who re-established the ensemble that is now comprising of the Academy's best students, professors, assistants and has continued to perform with some of Serbia's most famous musicians and conductors. Camerata Novi Sad was one of the key players in the campaign of the City of Novi Sad for the European city of culture in 2022.
They regularly appear at all important festivals in Serbia, and last season they played at the opening of Novi Sad's first city concert hall, appeared at the festival in Kotor and started a collaboration with Stefan Milenkovic on the project "Carmina Burana".  Artistic director of the ensemble is Marko Miletic, and concert master is violinist Robert Lakatosh.
From last season, Camerata Novi Sad is the official chamber orchestra of the City of Novi Sad working under the auspices of the Centre for culture in Novi Sad.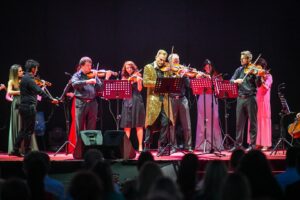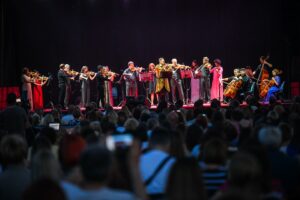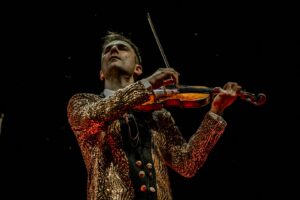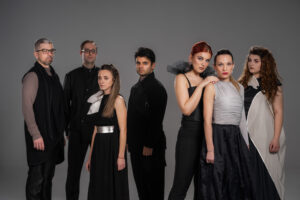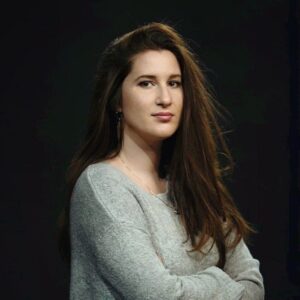 Izvor:Banja Luka Fest
Programme:
G. Gershwin: "Three Preludes", arranged by Jacha Heifetz, and for Violin and String Orchestra by Vladimir Korac
Allegro Ben Ritmato e Deciso
Andante con Moto
Agitato
A. Piazzola "Summer", arrangement by Leonid Desyatnikov
Queen/ Freddie Mercury: "Bohemian Rhapsody", arranged by Stefano Cabrer
Carl Orff: CARMINA BURANA, arranged by Ana Krstajic
– O Fortuna
– Fortune plango vulnera
– Veris leta facies
– Omnia sol temperat
– Tanz
– Floret Silva
– Estuans interius
– Olim lacus colueram
– In taberna quando sumus
– Amor volat undique
– Dies, nox et omnia
– Circa mea pectora
– Veni, veni, venias
– In trutina
– Tempus est iocundum
– Dulcissime
– Ave formosissima
– O Fortuna