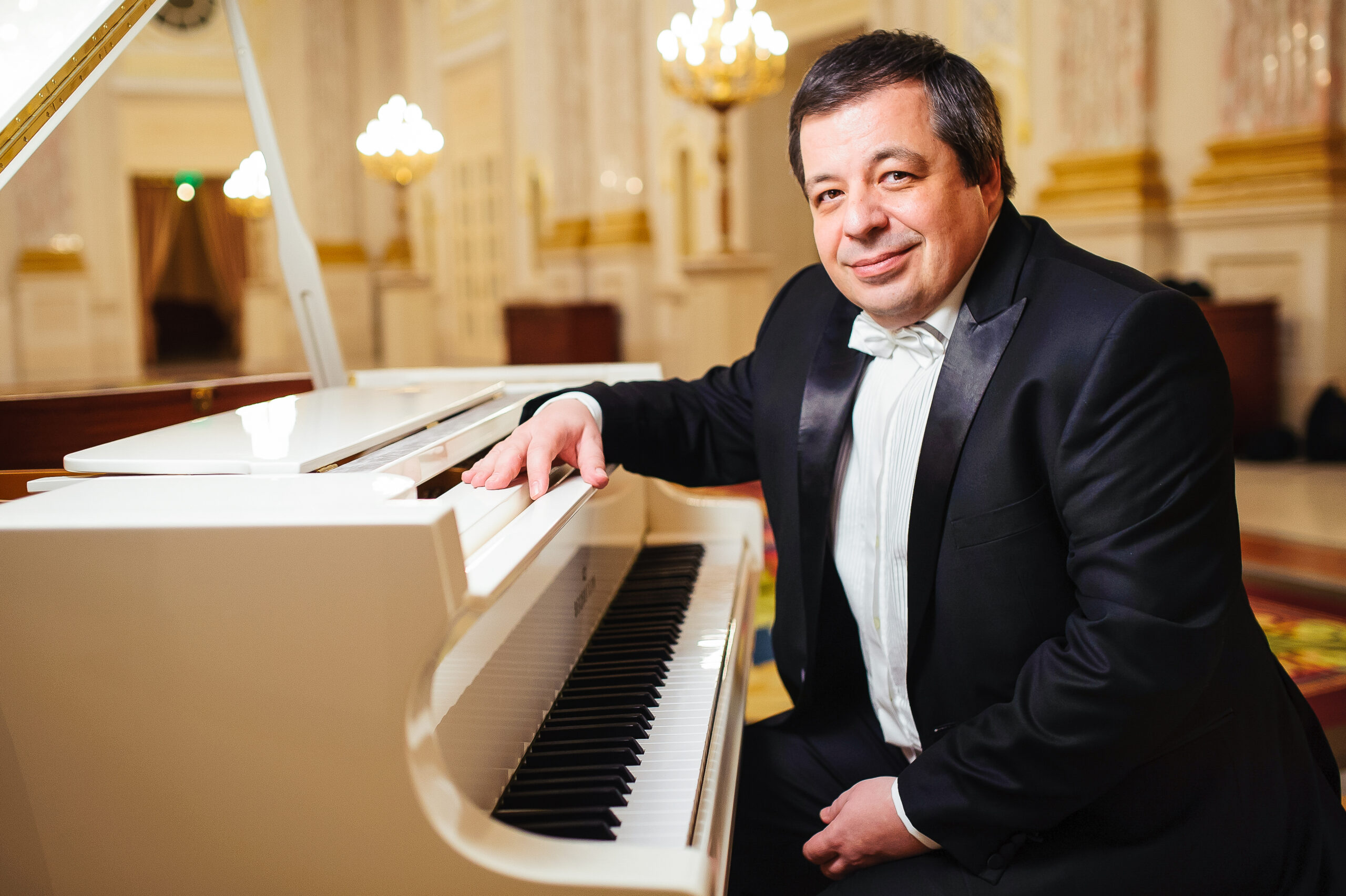 Ukrainian Evening
Alexey Botvinov-piano
Alexey Botvinov is an exceptional pianist, musical innovator and producer. The most acclaimed Ukrainian pianist, Botvinov is one of the highly regarded performers of Sergej Rachmaninoff's music worldwide.  Botvinov is the only pianist in the world who performed Bach's masterpiece "Goldberg Variations" more than 300 times on stage.
Alexey Botvinov  has performed in 46 countries, having performed in concerts in such venues as Berlin Philharmonie, Gewandhaus Leipzig, Zurich Tonhalle MAAG, Hamburg Philharmonie, Beethoven haus Bonn and many more.
In November 2015 Alexey Botvinov was awarded the title "People's Artist of Ukraine" – the highest artistic achievement in the Ukraine and in the same year he initiated a new international music festival "Odessa Classics", where he is President and artistic director. Since its founding the festival has made sensational success and is quickly becoming the most important classical music festival in the Ukraine and one of the leading music festivals in Europe.
In 2020 Alexey Botvinov became a "Knight of the Orden of the Star of Italy" by decision of the President of the Italian Republic and the same year he received from the "Wilhelm Tell" award by the Swiss government.
2021 Alexey Botvinov and violinist Daniel Hope made a recording of music by Alfred Schnittke for "Deutsche Grammophon" with sensational success worldwide. Following the success of their first collaboration, Botvinov and Hope was collaborated again in March 2022, recording the charity project "Music for Ukraine", which was followed by a recording of the music of Valentin Silvestrov later that year. New recording of Alexey Botvinov on DG is to be released June 2023 featuring the Third Piano Concerto of Philip Glass and Double Concerto of Tan Dun.
Programme:
S. Bach-Busoni: Chaconne d-moll
Chopin: Nocturne op.9 N 1 b-moll
Nocturne op.48 N1 c-moll
Brahms: Three Intermezzi op.118 Nos.1, 2, 3
-Intermission-
Rachmaninov: Elegy op. 3 no. 1
2 Preludes – gis moll, g-moll
Skoryk: "Melody"
Silvestrov: "The Messenger"
Karamanov: "Night Prayer"
Rachmaninov (arr. A.Botvinov): "Tears", "Easter" from Suite for 2 pianos.