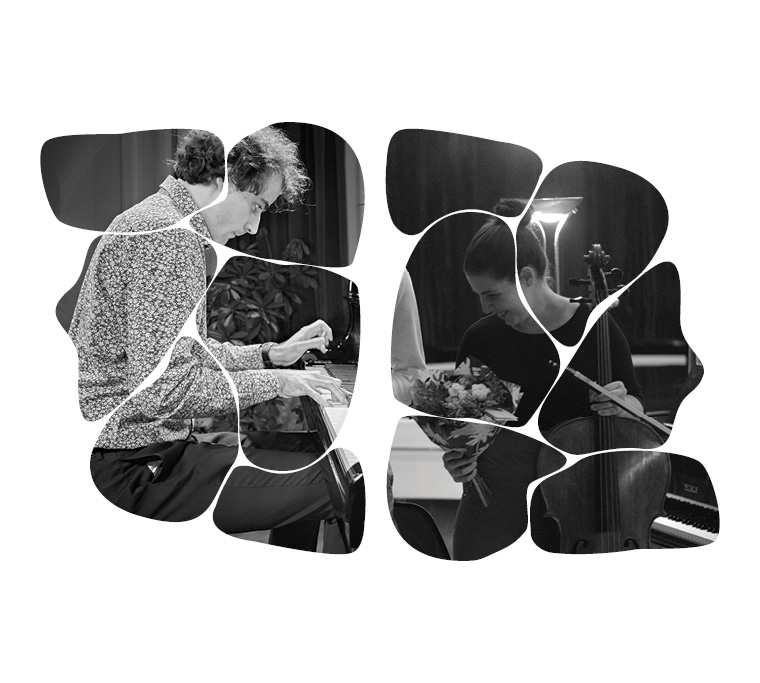 Youth Podium
Kamil El-Ahmadieh-piano , Lebanon/Czech Republic
Sarah Jedličková-cello, Czech Republic
Sarah Jedličková-cello
Sarah Jedličková was born in 1996 in Brno. She graduated from the Prague Conservatory in the class of Michal Kaňka in 2019. At the same time, she has been studying Music Directing (production) at the Academy of Performing Art in Prague completing her bachelor's degree in 2020 and continuing to earn her master's degree in the class of Sylva Stejskalová. During the academic year 2020/2021, she completed an internship at the Sibelius Academy in Helsinki in the department of music technology. There she played the cello in the class of Raimo Sariola and took electroacoustic composition classes with Alejandro de Monte Oca and Alejandro Olarte.
During her studies, she took part in several international music courses and was she was actively a member of the Baroque Orchestra in Prague in the years 2016 to 2019. She has performed several times at concerts for the Bohuslav Martinů Foundation and has given several solo recitals in the Czech Republic, Macedonia, Canada, and Finland.
Kamil El-Ahmadieh-piano
Kamil El-Ahmadieh was born in 1994 and studied at Brno Conservatory for 6 years under the leading of professor Inna Aslamas. In January 2016 he was accepted to study at Janacek Academy of Art in Brno, where he was completing his bachelor's degree under the leading of professor Helena Weiser.
During his studies he won the First prize at the Bohuslav Martinů International Piano Competition in Polička. In 2019 he recorded a debut album with pieces by Beethoven, Chopin and Janáček.
He is also active as a piano accompanist and as a member of different chamber ensembles.
With his duo piano partner Pham Hoang Anh they have performed extensively and have won numerous prizes at international festivals and competitions. In 2018 the duo played at the International Piano Duo Festival in Amsterdam.
From 2020 he is a student of the Master´s degree program at Sibelius Academy where he studies with professor Hamsa Al-Wadi Juris. In 2020 he was awarded the 2nd prize at W. A. Mozart International Piano Competition in Lugano. In 2021 he won 1st prize at VII. Odin International Music Competition and 1st prize at International Piano competition "Performers of the XXI century" in Moscow.
Programme:
S. Bach: Prelude C Major (Suite N°3 for violoncello)
Scarlatti: Sonata b minor K 197
Sonata E major K 135
Brahms: 3 intermezzi op. 117
– Andante moderato
– Andante non troppo e con molto espressione
– Andante con moto
Martinů: Nocturne N°1 for violoncello and piano
Janácek: Fairy tale for violoncello and piano
B. Martinů: Cello Sonata No. 2, H. 286