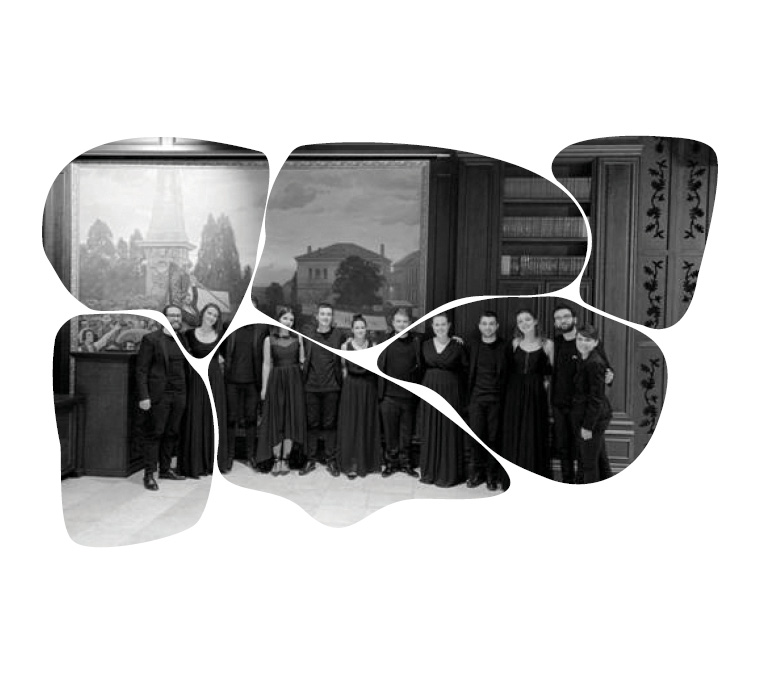 Youth Podium
Chamber ensemble "Nonet+"
Conductor: Angel Spiroski
"Nonet +" is a chamber ensemble established by Jeunesse Musicales Macedonia in 2019 and made up of young musicians under the leadership of conductor and composer Angel Spiroski.
It is a unique ensemble in the country, and its main aim is to have chamber music become a key element of the young musician's life, education, and musical development. "Nonet +" preforms works from all periods with a special accent on contemporary music. They have to date performed in Macedonia and Bulgaria under the auspices of the Centre for Macedonian culture in Sofia.
This year the festival performs at the Youth podium at the Ohrid Summer Festivals and in concerts in several other cities in Republic N. Macedonia.
Programme:
Baraber: Adagio for strings
Holst: A Moorside Suite
Pärt: Fratres
Biber: Battalia a 10