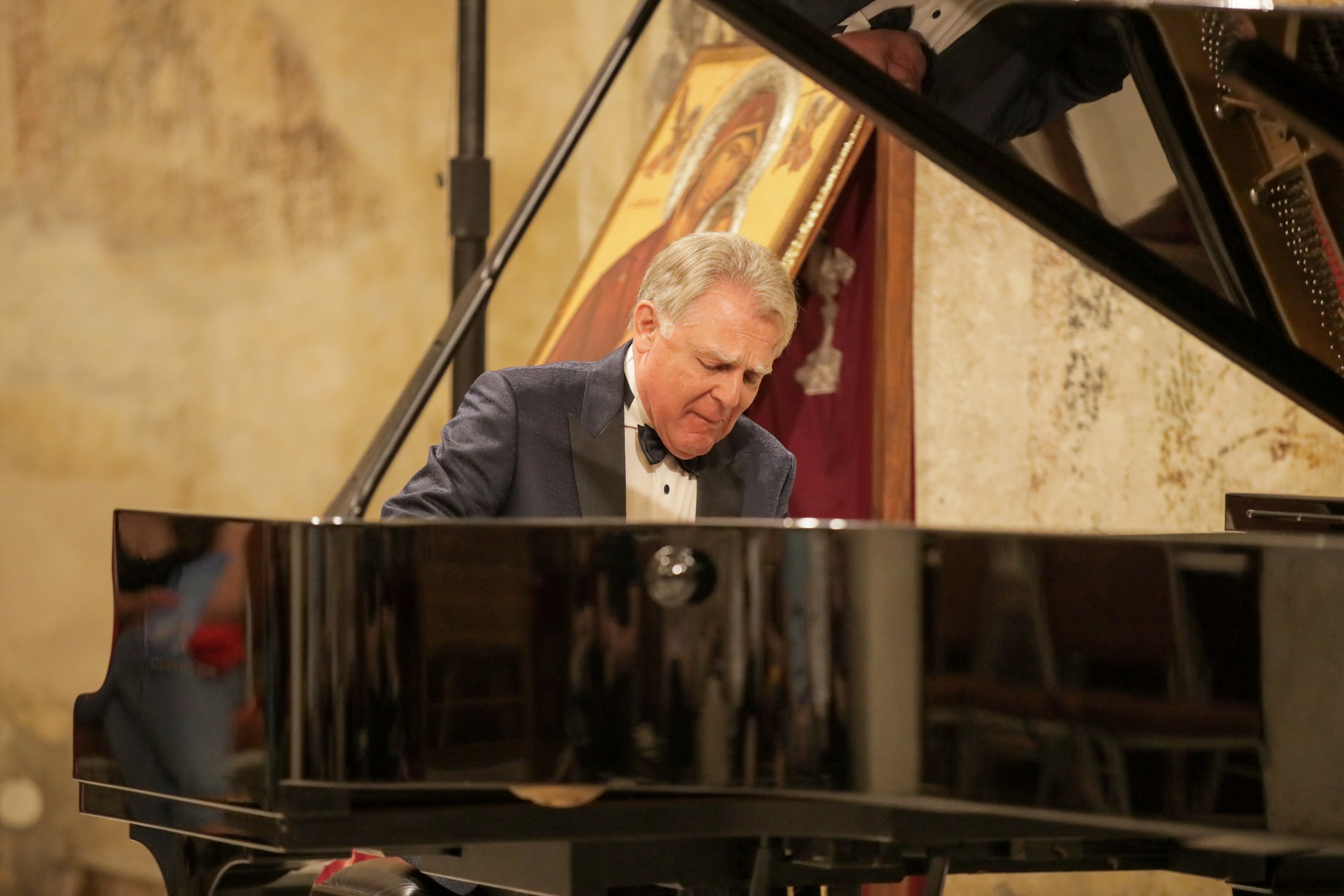 Yesterday evening in the St Sophia church the notable Turkish pianist, Husein Sermet brought an impressive dramatics and emotional expression. The concert was a true pleasure for the audience. The Turkish virtuoso with more than four-decade long career delighted the audience with pieces by Bach, Beethoven and Liszt, and they rewarded him with loud ovations and encores. Sermet, in his rich piano career, has performed with Macedonian artists, but this year is his first time he has been part of the Ohrid Summer Festival.
-Yes, this is my first concert at Ohrid Summer Festival, but had heard about it and its programme. I have been invited to play together with your orchestra in Skopje, as well as in Bitola many times, but also in Turkey and France. The acoustics in St Sophia is simply unbelievable. The chirch is very beautiful and I am pretty much fascinated, – stated the pianist Sermet.
Sermet is noted for his wide-ranging musical interests and intensely personal vision, encompassing a large and eclectic repertoire and pianistic imagination.
As a pianist he has been invited by many of the world's best orchestras: The London Philharmonic Orchestra, the Royal Philharmonic Orchestra from London, the Paris Symphonic Orchestra, the Munich Radio Symphonic Orchestra, the Symphonic orchestra in Luzern, as well as orchestras from Bamberg, Tokyo, Shanghai, Detroid and many more.
Sermet has given solo recitals at major series and venues worldwide, including those in London, Munich, Lisbon, Copenhagen, the Oxford and Lille.Equally active as a composer, Sermet's first major composition Réminiscènce 1 was premiered at the Empéri Festival in 1997 and was followed by a commission from Tokyo Symphony Orchestra-Dream and Nightmare, was premiered in 2004.