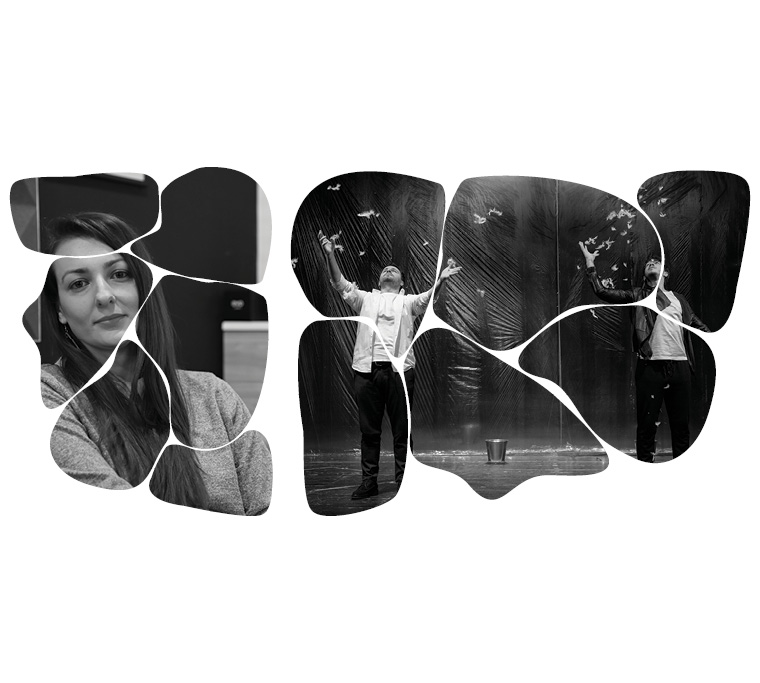 The theatre programme at the 62nd Ohrid Summer Festival continues tonight with the theatre play "The Seagull" by Antoan Pavlovic Chekhov, directed by Nela Vitoshevikj, performed by the NI Turkish Theatre – Skopje.
The play will be performed at the Centre of culture "Grigor Prlichev" starting from 9 p.m.
"The Seagull" is a drama that speaks of theatre and love. In his capital work, Chekhov uses the power of tragicomedy to present the fragility of life in which a chain of characters is intertwined- people with lost life goals, unfortunate destinies, unreturned love, put in situations that they cannot or are unable to cope with.
The characters are played by Nesrin Tair, Hakan Daci, Osman Ali, Cenap Samet, Stefanija Nachevska, Suzan Akbelge, Ebru Musli, Selpin Kerim, Metin Ibrahim and Neat Ali. The scenography is by Konstantin Trpenoski, whereas the costume design by Roza Trajchevska – Ristoska.
Nela Vitoshevikj graduated and earned the master's degree from the Faculty of dramatic arts in Skopje in the class of prof. Slobodan Unkovski. In the period 2011-2015 she works as a teacher's assistant at the Faculty of dramatic arts, and her successful stage debut comes with David Mamet's "Sexual Perversity in Chicago" at the Skopje Drama Theatre. This is followed by her directing at the Macedonian National theatre and at the Prilep theatre. As a director of the "Dragon's bride" for the Prilep theatre she is awarded the best director award at the "Vojdan Chernodrinski" festival. She has recently directed "Strangers", "Macbeth", and Rumena Buzharovska "My husband" in Skopje. For the Prilep theatre she has directed: "A Midsummer night's dream", "Kazimir and Karolina", while in Kumanovo for the Kumanovo theatre she has worked on "Woman from the past" by R. Schimmelpfenning, "Constellation" by Nick Payne. She is the founder and creative force behind Wonderland Theatre, an independent theatre project that is a breath of fresh air at the Macedonian theatre stage. For Wonderland Theatre she has produced "The Firm", "5:17" and the "Doll boat" by Milena Markovic which was awarded the jury prize and prize for best play at the MOT International theatre festival. For her directing she has won over 20 awards and prizes and the plays have been performed at festivals in R.N. Macedonia and in Europe. Nela Vitoshevikj works at the Macedonian National Theatre.