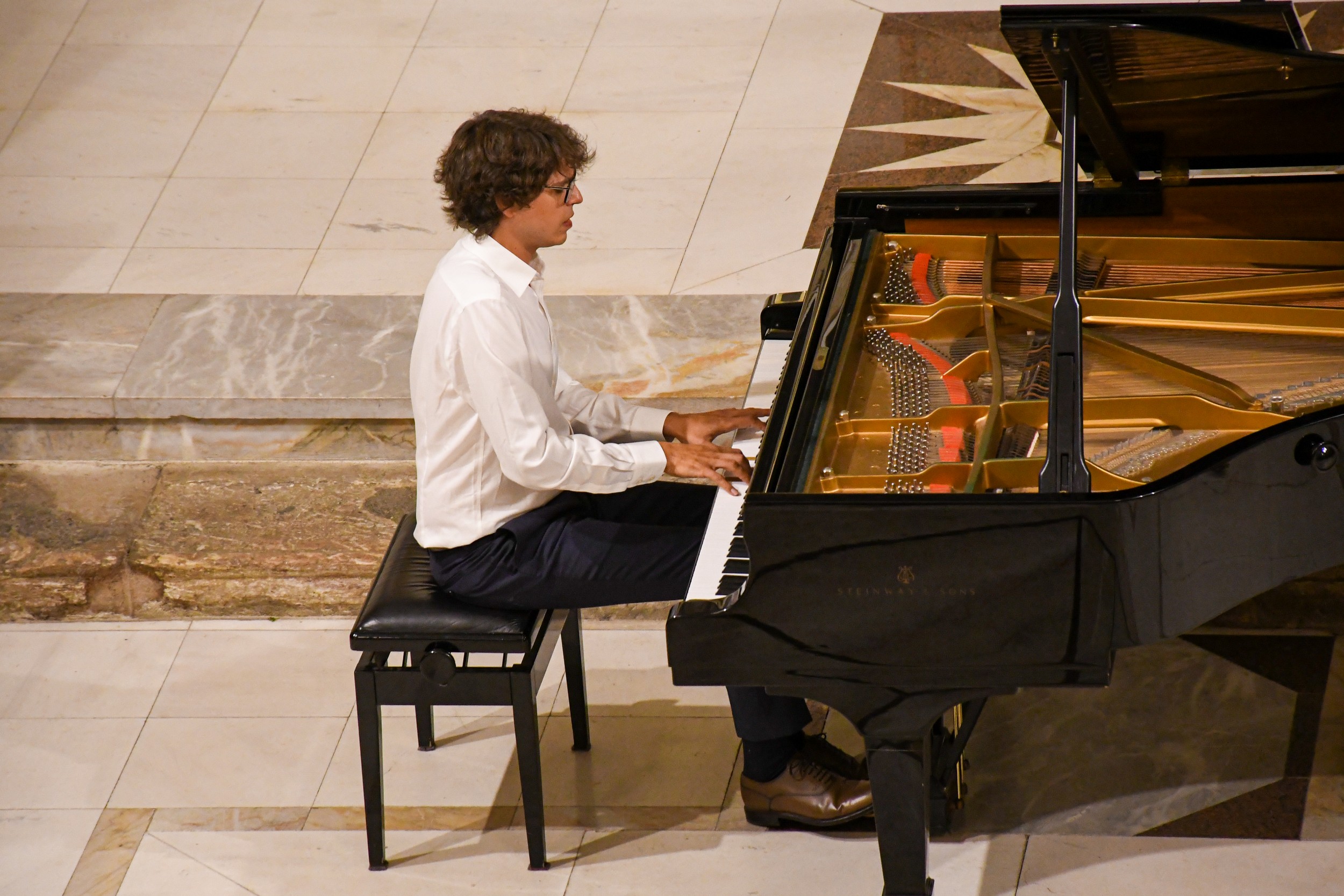 The timeless music journey prepared by the piano virtuoso Lucas Debargue from France initiated an eruption of emotions among the Festival audience at Ohrid Summer Festival yesterday evening present at the St Sophia Church. The impeccable music created by the young and outstandingly talented French pianist resulted in loud and standing ovations and several encores, and the young artist responded to the given respect with performing pieces from the classic repertoire for more than two hours.
– I feel amazing, I performed at a fantastic venue with unseen energy in front of a welcoming audience in this special and unique city. I was very happy to be here tonight and got amazing feedback from the audience. I played Mozart, Chopin, Ravel, Liszt… This is mu last concert for this season. The next season will start in September, so I plan to take a rest in the upcoming days, said the pianist Debargue.
After the concert, the young artist Lucas Debargue fotographed and gave authograms to the audience waiting in line to thank him for the amazing evening at Ohrid Summer Festival.Born in 1990, Lucas forged a highly unconventional path to success. Having discovered classical music at the age of 10, the future musician began to feed his passion and curiosity with diverse artistic and intellectual experiences, which included advanced studies of literature and philosophy. The encounter with the celebrated piano teacher Rena Shereshevskaya proved a turning point: her vision and guidance inspired Lucas to make a life-long professional commitment to music.