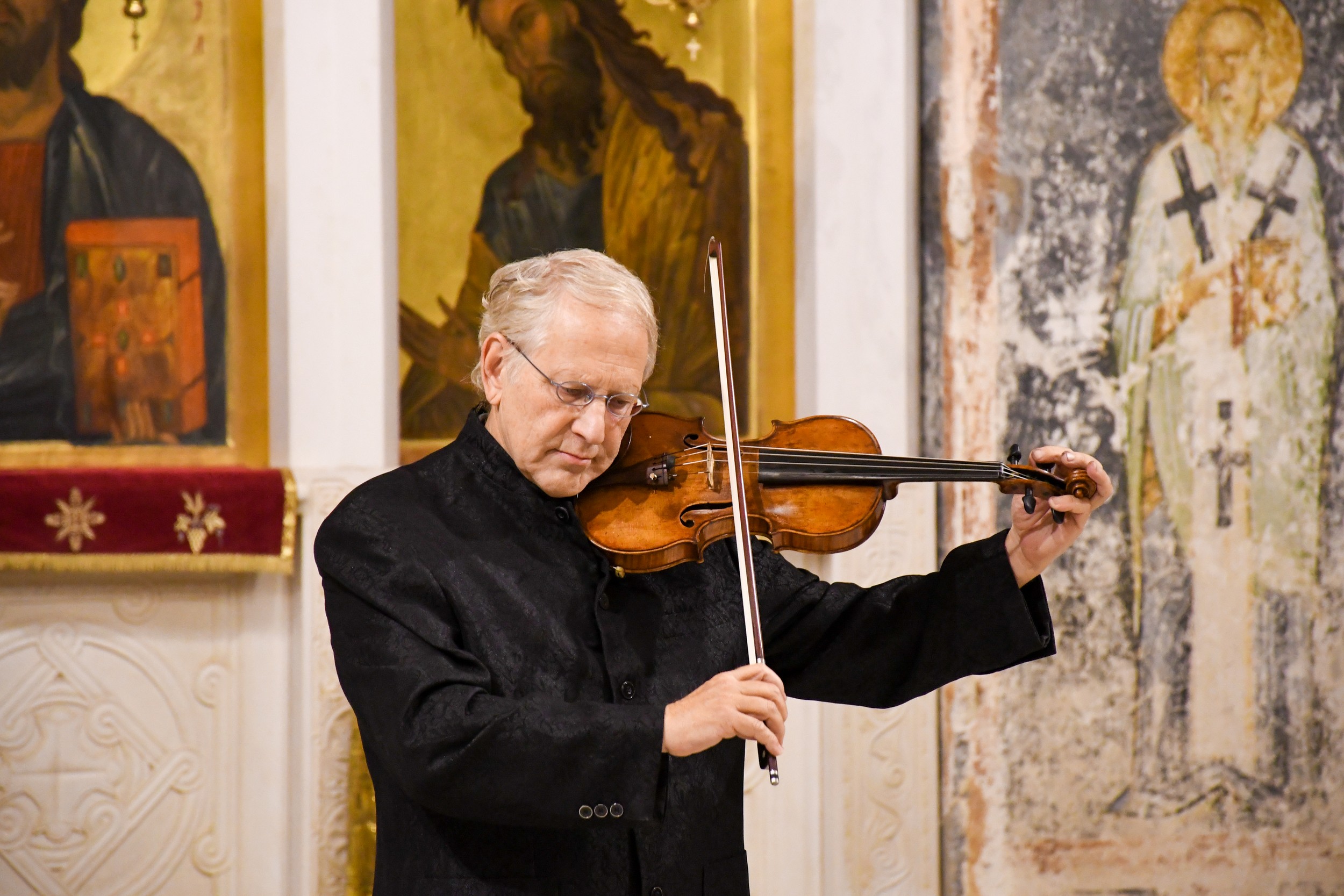 The yesterday evening's concert by the American-Israeli violin virtuoso Shlomo Mintz caused emotional undulaitons among the classic-music-loving audience. The concert was held within the American Evening at the 62nd Ohrid Summer Festival.
Before the concert's beginning, the acting official Ambassador of the USA in the Republic of North Macedonia, Eric Meyer, gave his address.
– I am honoured to be here tonight. We are very happy for our participation at this Festival, with the American Evening and our very special violin player. I hope the audience will enjoy. As diplomats here, in North Macedonia, I would like to underline that cultural diplomacy overcomes all language and cultural barriers, said the acting official Ambassador of the USA in the country, Eric Meyer.
The onve wunderkind, Shlomo Mintz, soared in the heights of the world violin artism and has been part of the top of the violin names for years. Mintz played majestically, with great easiness and brilliant technique, and with his refined musicality in the St Sophia church once again showed that he is a top-ranking artist.
– I played a very special and unusual programme, unusual even for me, pieces of H.V. Ernst and Paganinni. They were teacher and student. Ernst was Paganinni's student. This is considered the hardest of violinist's repertoire. This is my third time at the Festival. I love Ohrid and its beautiful lake and all the beauties around it. I would like to connect with your festival and I hope it lasts for many years, said maestro Mintz.
Shlomo Mintz, according to many, including his colleagues, audience and critics, is one of the most significant violinists of our time due to his outstanding musicality, stylistic versatility and impeccable technique.