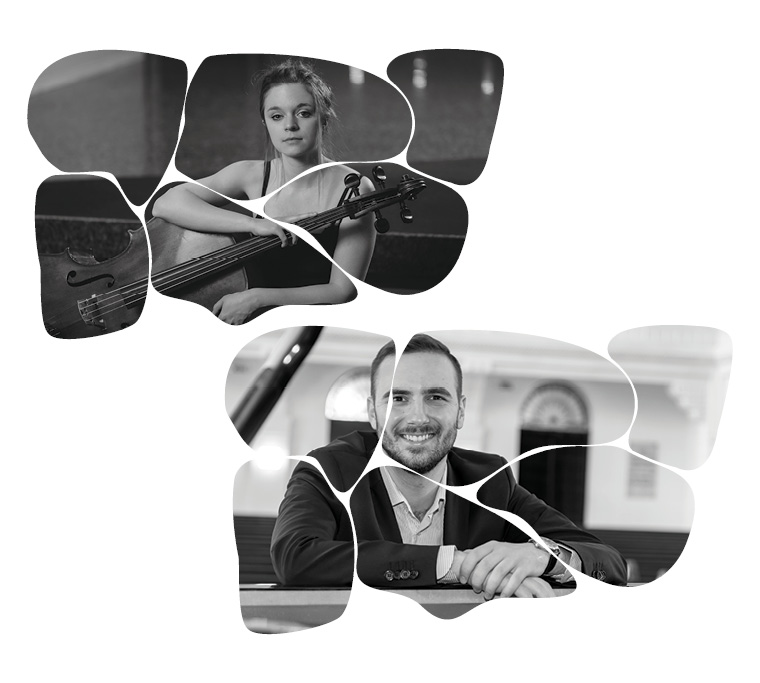 The regular Festival time from 9 p.m. in St Sophia tonight is reserved for the cellist Irena Josifoska and the pianist Aleksandar Dzermanovic from Serbia.
Irena Josifovska is one of the most promising cellists of her generation. She was the 1st prize winner at the Gabrielli cello competition in2021 in Berlin and as an academist of Verbier Festival winner of the Prix Jean-Nicolas Firmenich. In 2017 she was the youngest semi-finalist of the Queen Elisabeth competition.
Born in 1996 in Subotica (Serbia) into a family of musicians she started playing the cello at the age of 5. She finished her Bachelor studies at the "Hochschule für Musik" in Detmold (Germany) in the class of prof.Xenia Jankovic and at the moment she is a student of Master studies in "Universität der Künste"Berlin, in the class of prof. Jens Peter Maintz.
Since october 2021 she is Artist in residence of "Queen Elisabeth music chapelle" in Brussels for chamber-music and from september 2022 she will be part of the "Villa musica foundation and chamber music festival academy".
Pianist Aleksandar Djermanovic is currently enrolled at the doctoral studies for piano interpretation in the class of Dorian Leljak at the University for Arts in Novi Sad. This follows his specialization studies at the "Mozarteum" in Salzburg with Jaques Rouvier and his master studies at the Royal College of music in London in the class of Ian Jones and Dmitri Alexeev.
He is a winner of numerous national and international competitions for piano and chamber music among which the Manhattan international competition in New York where Djermanovic is a winner of the gold medal, as well as the first prize at the Memorial competition "Isidor Bajic" and laureate and winner of prizes in all categories at the international competition for Slavic music in Moscow. He has performed in prestigious concert halls in Europe in Russia, Great Britain, and his native Serbia. As a soloist he has performed with the Royal Tunbridge Wells orchestra, Vojvodina Symphony orchestra, the orchestra in Rochester, as well as the Symphonic orchestra of the Academy of Arts in Novi Sad and Camerata Academica under such conductors as Gianluca Marciano, Neil Thompson and Aleksandar Kojic. Djermanovic currently holds the position of a docent at the University for arts in Nov Sad and is the general manager of the International piano competition "Isidor Bajic".