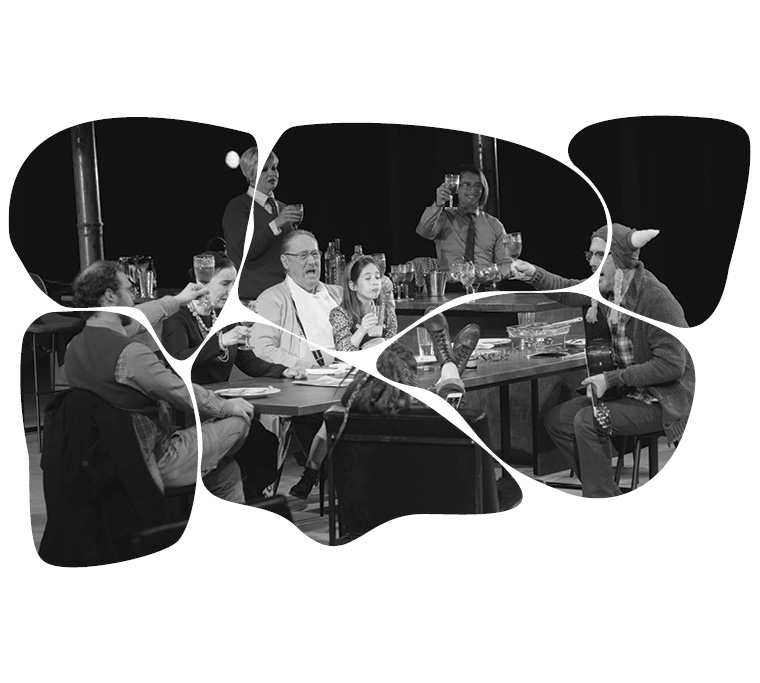 The drama repertoire of the 62nd Ohrid Summer Festival tonight continues with the theatre play "Enemy of the People" by Henrik Ibsen, directed by Nina Nikolic, produced by NI Macedonian National Theatre – Skopje, North Macedonia.
The roles are played by: Dr. Thomas Stockmann, doctor in the municipal baths – Nikola Ristanovski,Katarina, his wife – Zvezdana Angelovska,Petra (their daughter), teacher – Darja Rizova,Ejlif –their middle daughter – Jana Veljanovska, Mortene, their youngest daughter – Ana Arsovska, Peter Stockmann, Doctor Stockmann's elder brother; he is the mayor of the, town and thus Thomas' supervisor – Blagoj Veselinov, Morten Kiil, a tanner (Mrs. Stockmann's father) – Petre Arsovski, Hovstad, editor of The Peoples' Messenger, the local paper – Sashka Dimitrovska, Billing, sub-editor – Aleksandar Mihajlovski, Aslaksen, a publisher – Nino Levi,Captain Horster – Martin Gjorgoski.
The scenography is made by Visnja Vujovic, and the costume design is by Ivana Karanfilovska – Ugurovska.
The play "Enemy of the People" is aimed for all audience ages.
Henrik Ibsen's play in five acts "Enemy of the people" was published on November 28th, 1882, with the original title "En folkefiende". Written in response of the public scandal that followed his previous play "Ghosts" that criticises hypocrisy and moral in the society. "Enemy of the people" is one of the most performed plays by Ibsen who is considered by many the "father of modern drama". To date the play has been premiered 1880 times all around the world in Europe, Asia, Africa, Australia, North and South America.