The Church of St. Sophia was filled last night with classical music lovers who gathered to attend the concert of Romanian violinist Irina Muresanu and the "FAMES" orchestra from the Republic of North Macedonia. The concert took place as part of the Romanian Evening within the "Ohrid Summer" festival, with the support of the Romanian Embassy in our country. Opening the evening, the Ambassador of Romania, Adela Monica Axinte, mentioned that this year is particularly special for Romania in terms of its participation in the "Ohrid Summer" festival.
– It was truly an honor for us that Angela Georgiu, the greatest and most talented opera star of our time, opened this year's edition of the "Ohrid Summer" festival on July 12th. She performed alongside the Orchestra of the National Opera and Ballet of North Macedonia, conducted by Ciprian Teodorascu from Romania. This was made possible only through the exceptional dedication and professionalism of the organizers of the "Ohrid Summer" festival, and therefore, I extend my warmest congratulations to Natasa Popovic, the festival's general director, to Maestra Bisera Chadlovska, the music program selector, and to the entire team for their outstanding achievements and for successfully carrying out the "Ohrid Summer" festival, one of the most prominent cultural events in Europe, through their hard work and enthusiasm, said Ambassador Adela Monica Axinte.
The artist Irina Muresanu, together with the FAMES Institute Orchestra, delivered an unforgettable evening with a rich and diverse repertoire. Muresanu is an internationally recognized violinist and has received awards and accolades in prestigious violin competitions. She has performed at numerous festivals worldwide as a soloist and chamber musician.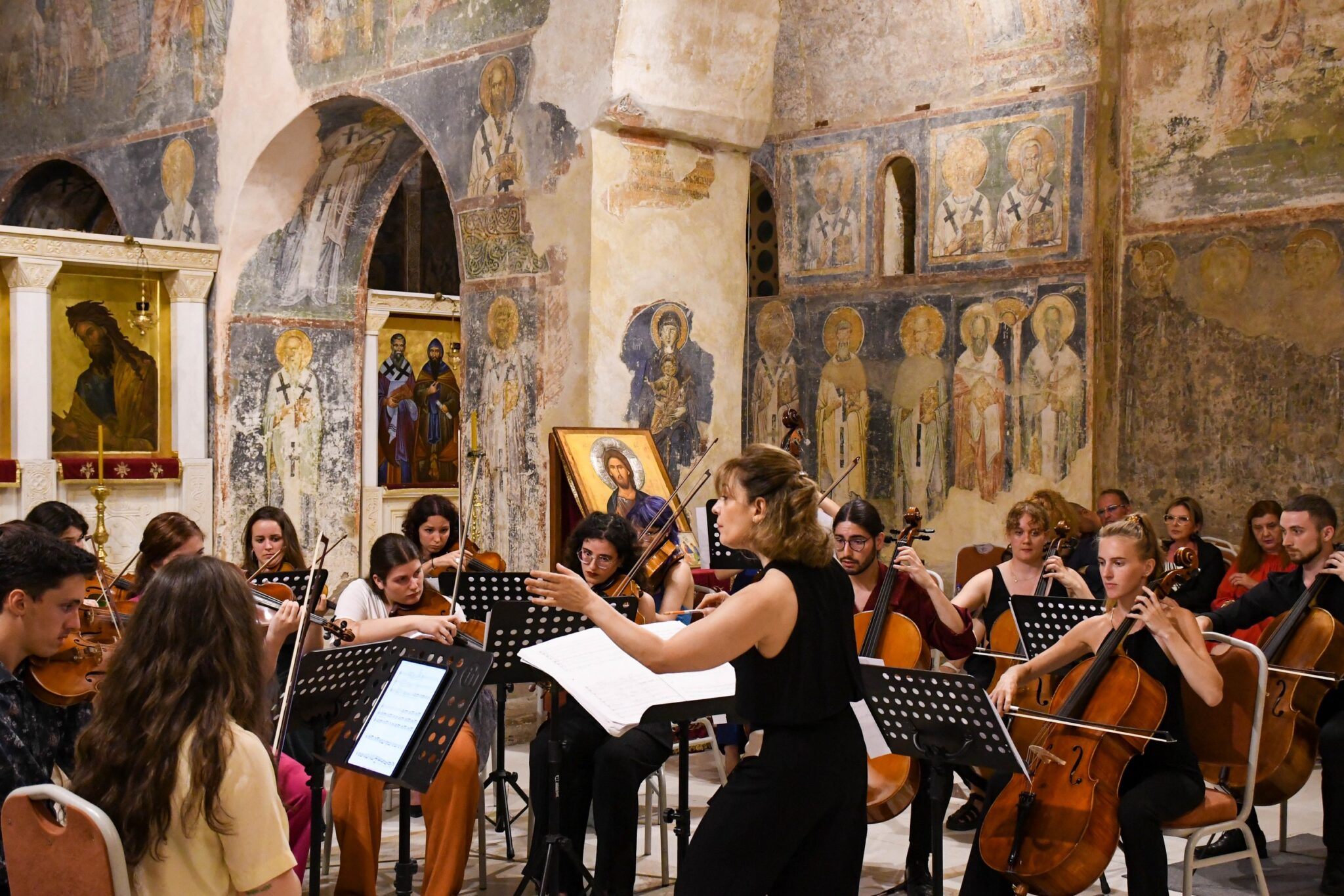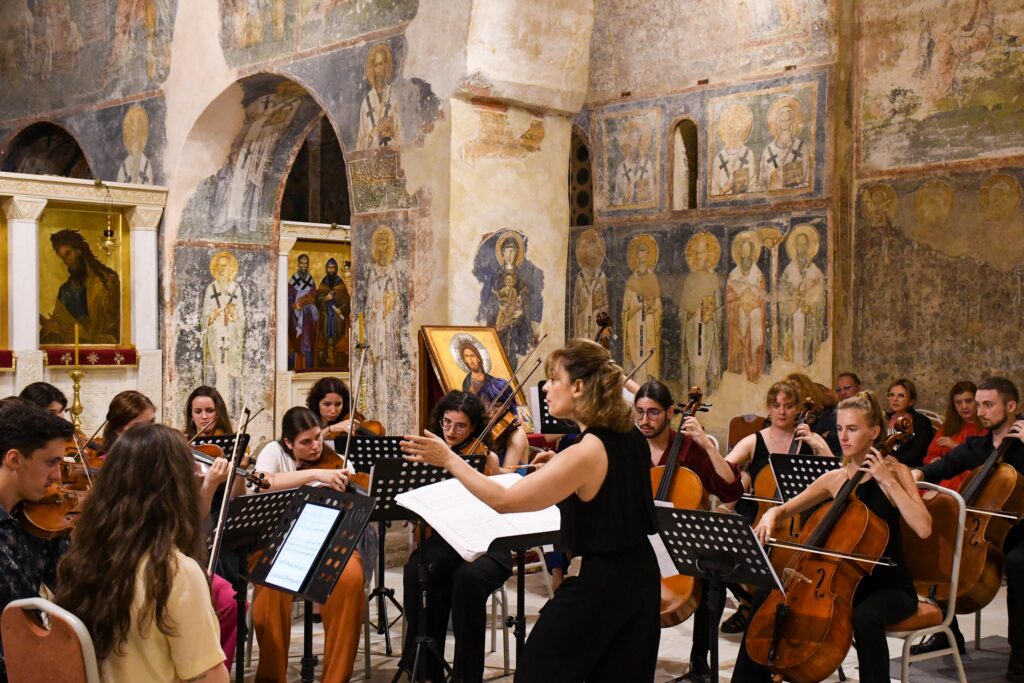 "I had an excellent collaboration with the orchestra during the past week. We had a wonderful time together during rehearsals and recordings, and it was the same last night at the 'Ohrid Summer' concert," said Muresanu.
The young artists who were part of the orchestra performing with her expressed their satisfaction with the collaboration.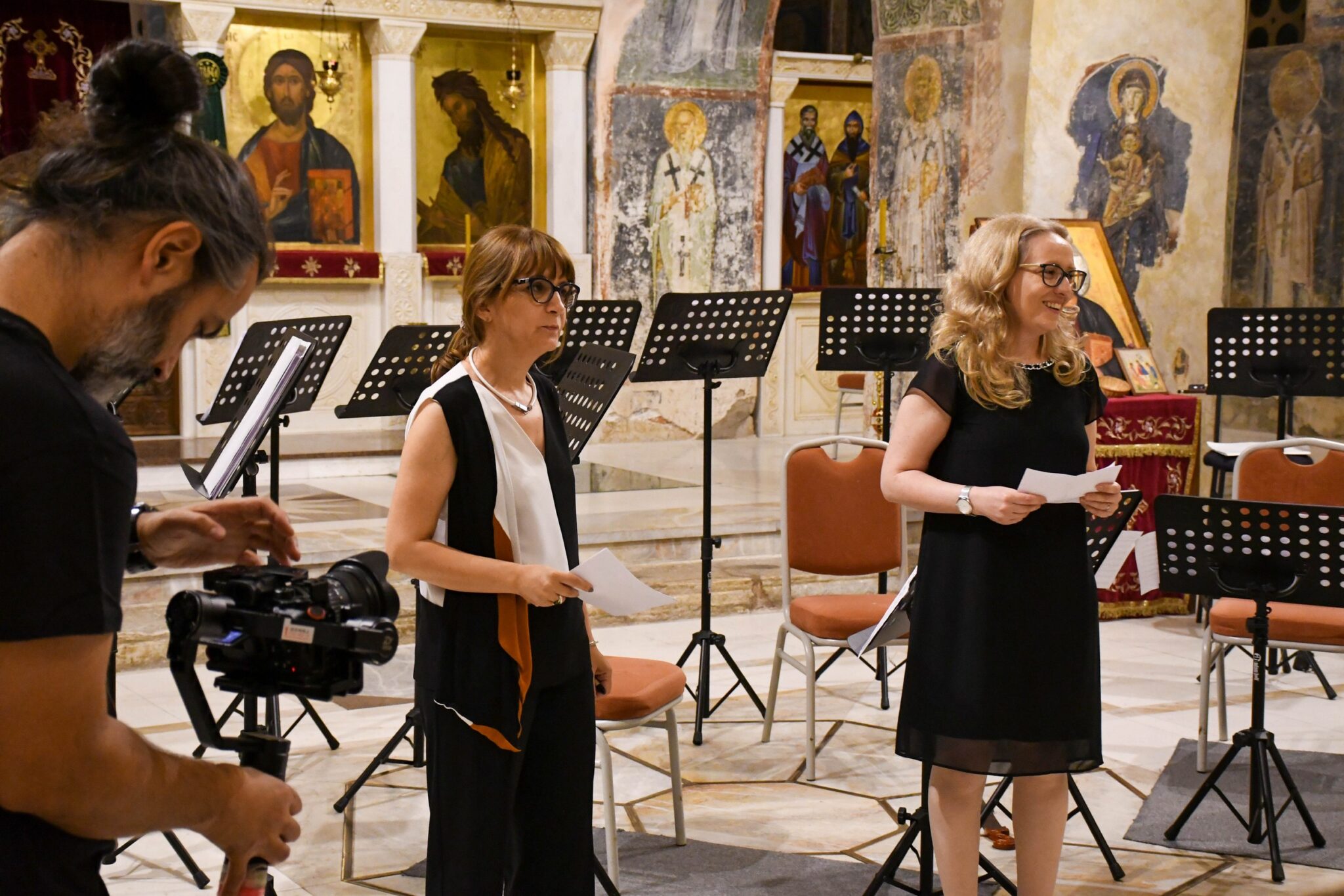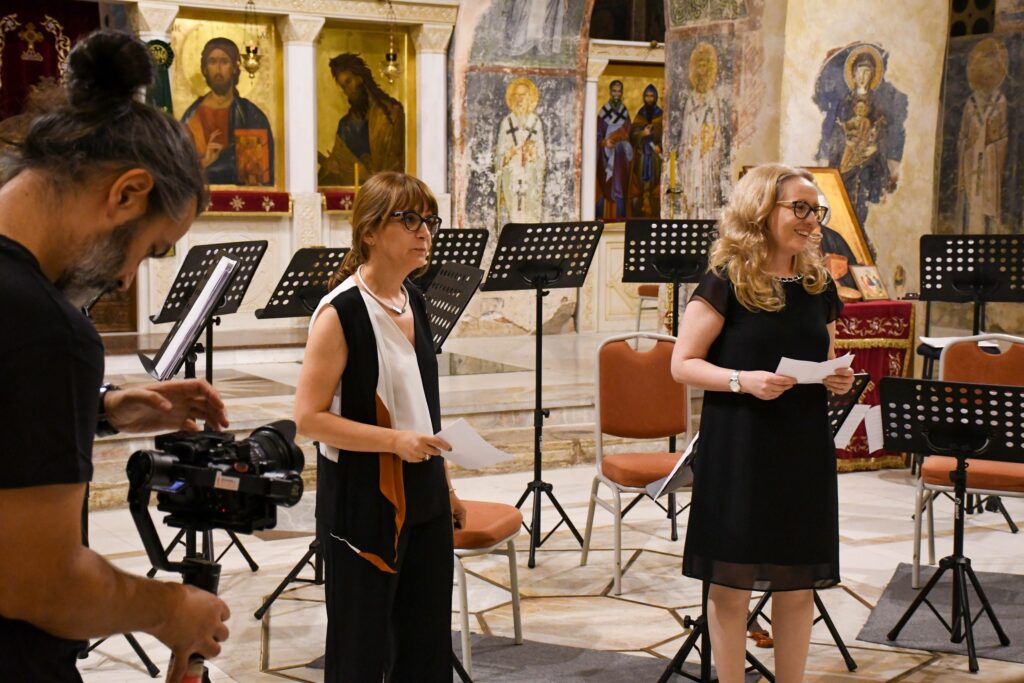 We had a very diverse repertoire. We performed works by composers from all over the world, including China, Syria, Romania, North Macedonia, the USA, and Argentina. Violinist Irina Muresanu is a wonderful and very energetic personality," said Antonina Torodorska, a Polish artist with Macedonian heritage.
"Ohrid Summer" continues tonight with the ballet performance of "Les Demoiselles d'Avignon" by the National Opera and Ballet of North Macedonia, which will be presented on the stage of "Dolni Saraj" at 9 p.m.