The character of Anna Karenina from the eponymous novel by Tolstoy was brought to the stage last night at the "Ohrid Summer" festival through the performance by the theater "Ujvideki Szinhaz" from Novi Sad, Serbia, under the direction of the prominent Macedonian director Dejan Projkovski.
The two-and-a-half-hour play captured the passionate and tragic love between Anna Karenina and Alexei Vronsky, the problems in marriage and family life, as well as the socio-economic relations in 19th-century Russia.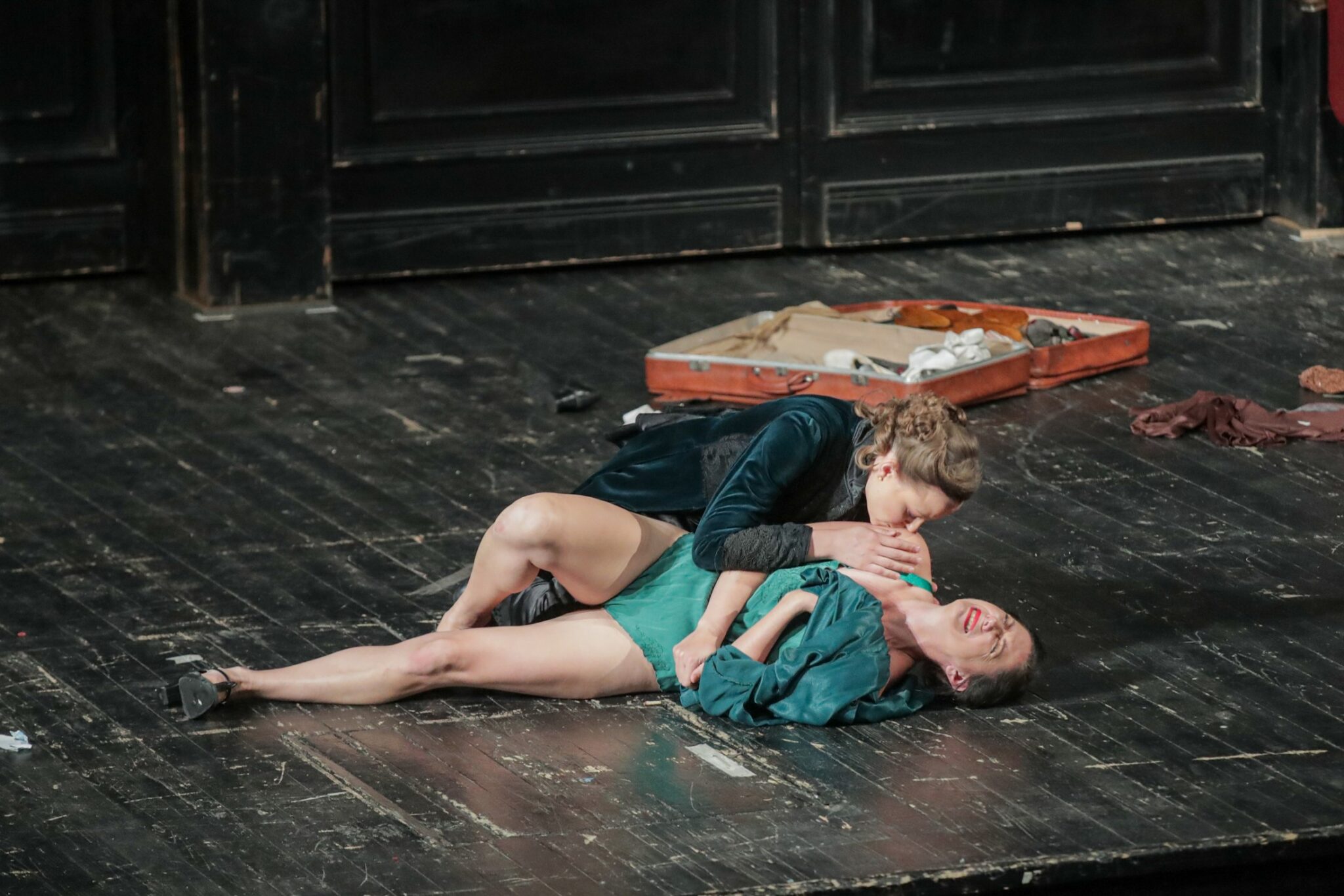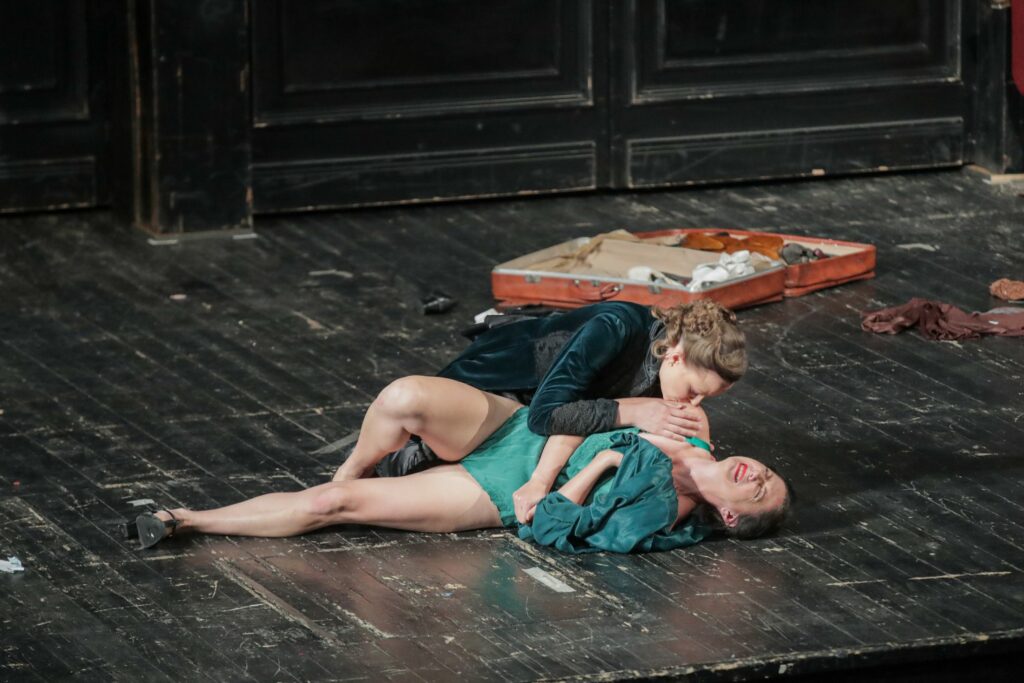 "Our Anna Karenina is a woman – in fact, it doesn't matter if she is a woman or a man – a human being who wants to be happy. Through her character, we open many doors and explore what love actually means, how much a person is willing to sacrifice, how much they are willing to overcome themselves and their fears to find the meaning of their existence. In this sense, Anna Karenina in our performance is a complex system; she, along with all the other characters – Karenin, Vronsky, Levin, Kitty – has her own story, her own struggles. Thus, this play shows that black is never entirely black, white is never entirely white, that there are many shades within, and that is, in fact, our life," says director Dejan Projkovski.
The role of Anna Karenina was played by the actress Marta Beresh, who delivered an excellent performance on the stage at the "Grigor Prlicev" Cultural Center.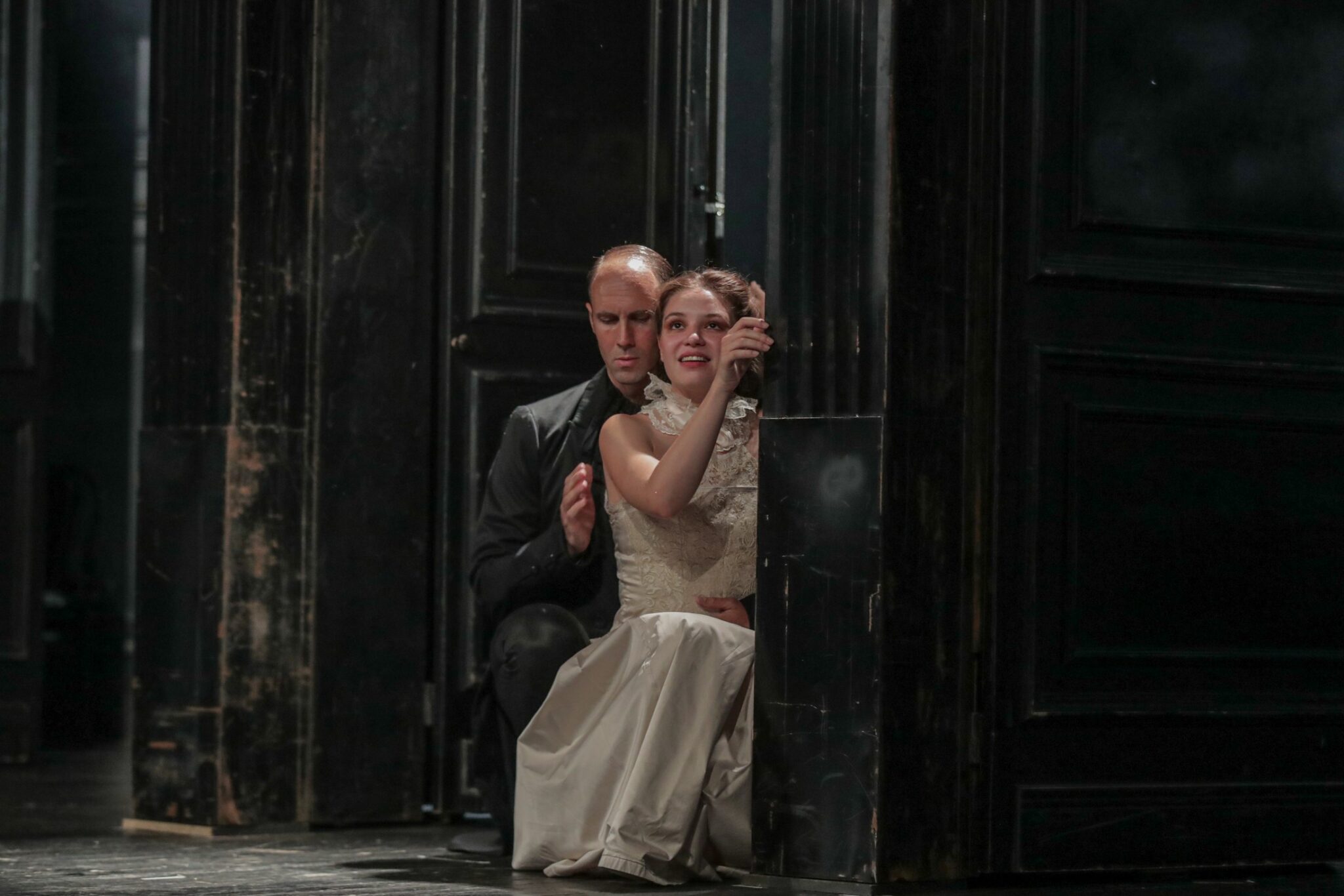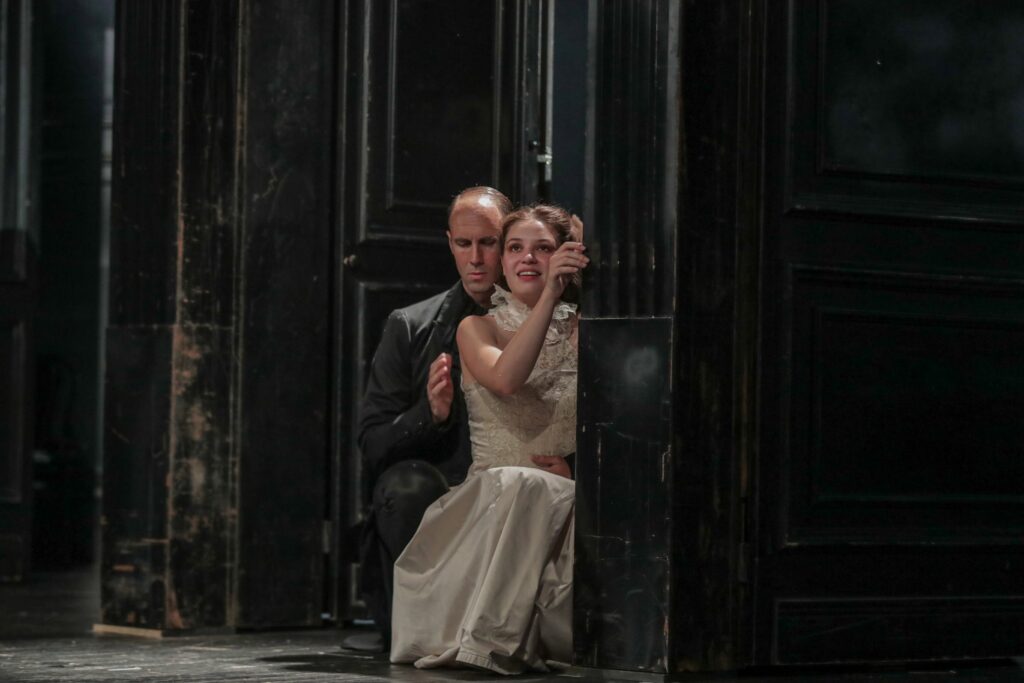 "I have never had a desire to play dark characters, but Anna Karenina was something I encountered back in my high school days. When I read it as part of the literature curriculum in high school, I read it again and again. It was always by my bedside, and it fascinated me so much with its complexity and truthfulness. The long journey of my love for this book led me to portray the character of Anna. So, this material has been living within me since I was 17. Now, I am 40 years old, but I feel like I have been working on this role for over 20 years," says Marta Beresh.
The collaboration with director Projkovski also led actor Arpad Mesaros to express his desire to play the role of Alexei Vronsky.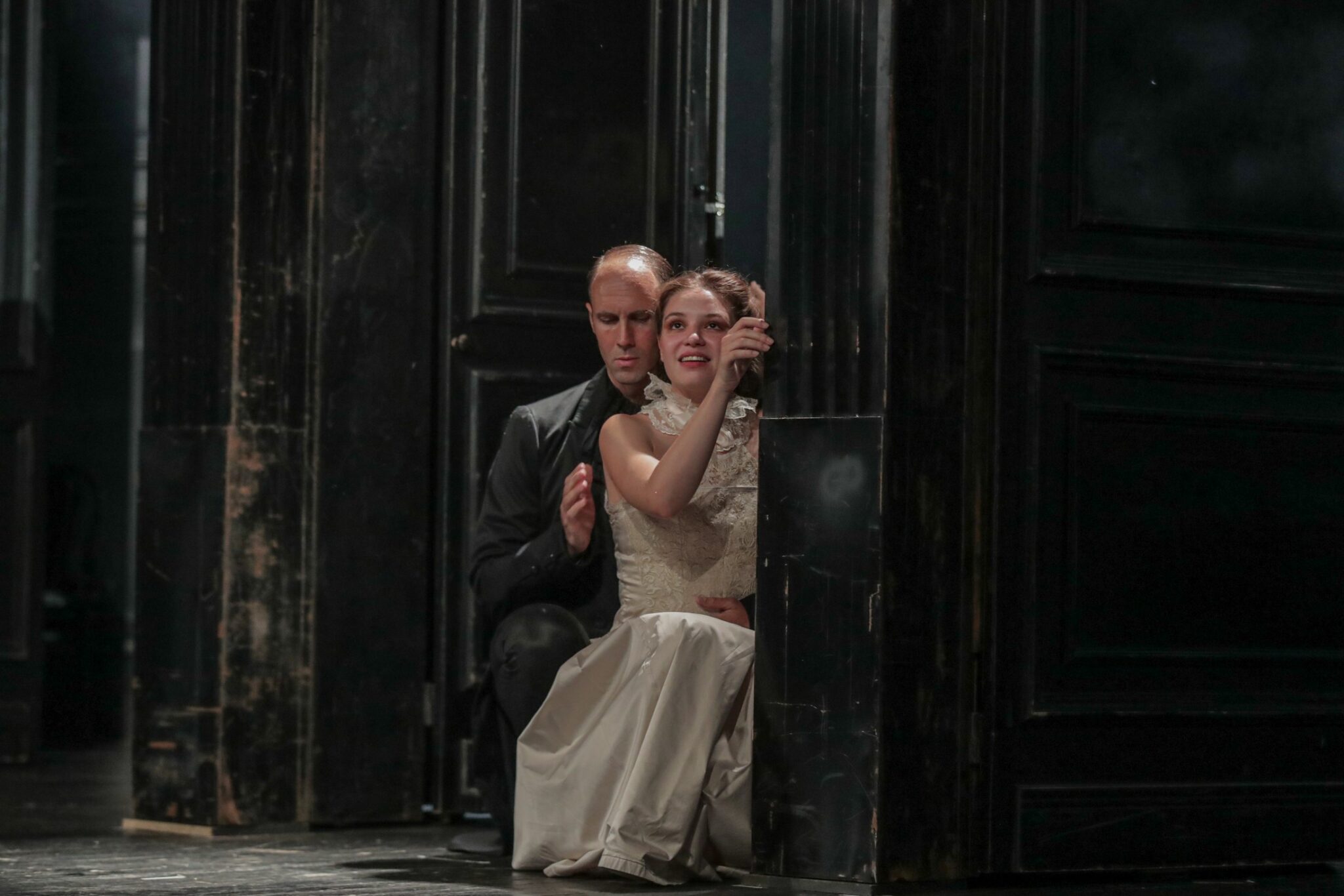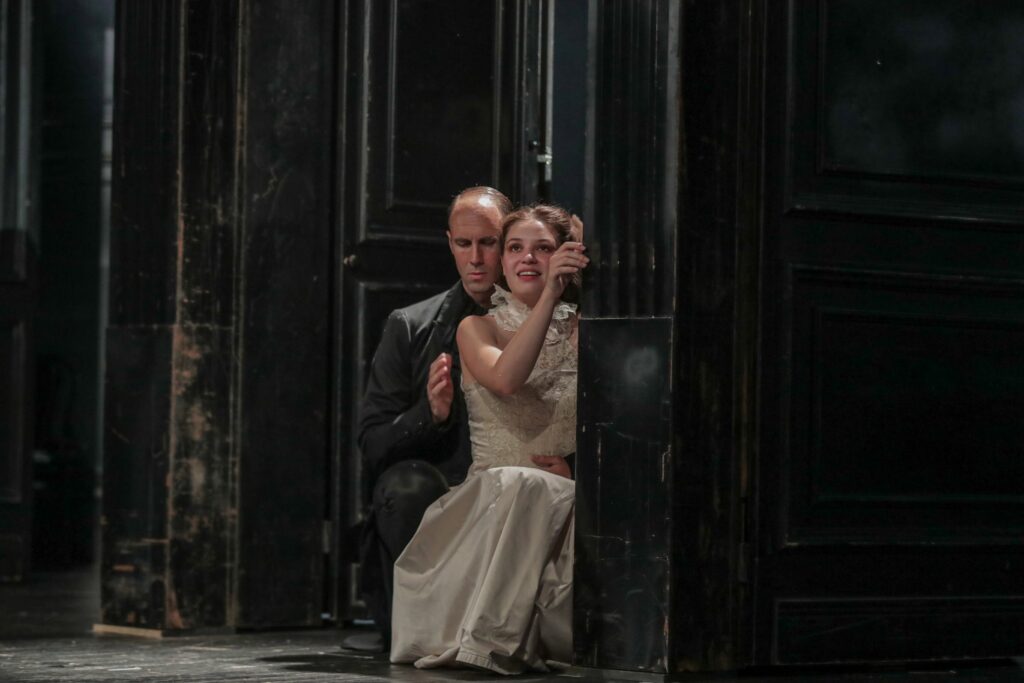 "Until 2019, when we started working on this project, I didn't want to play the role of Vronsky because whenever I saw him in a movie or another performance, he seemed like a charming character put in a certain framework. Then director Projkovski suggested we make him a bit more extreme and eccentric. We went to extremes. Yes, he is written as such, but what he does and how he feels, the lengths to which his emotions go, we based Vronsky's character in that direction, and he became very interesting to me. Additionally, I collaborated very well with my on-stage partner," says Mesaros.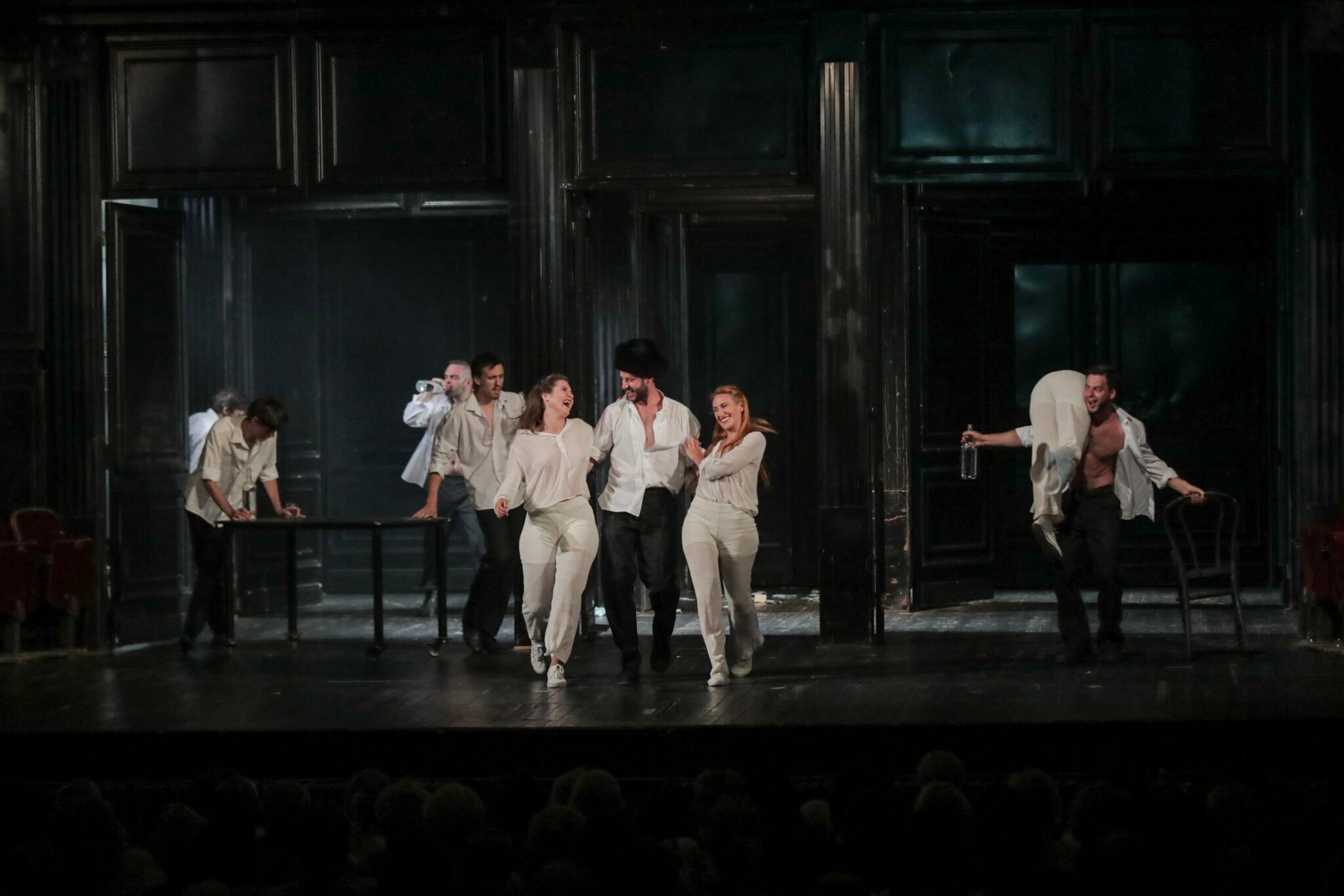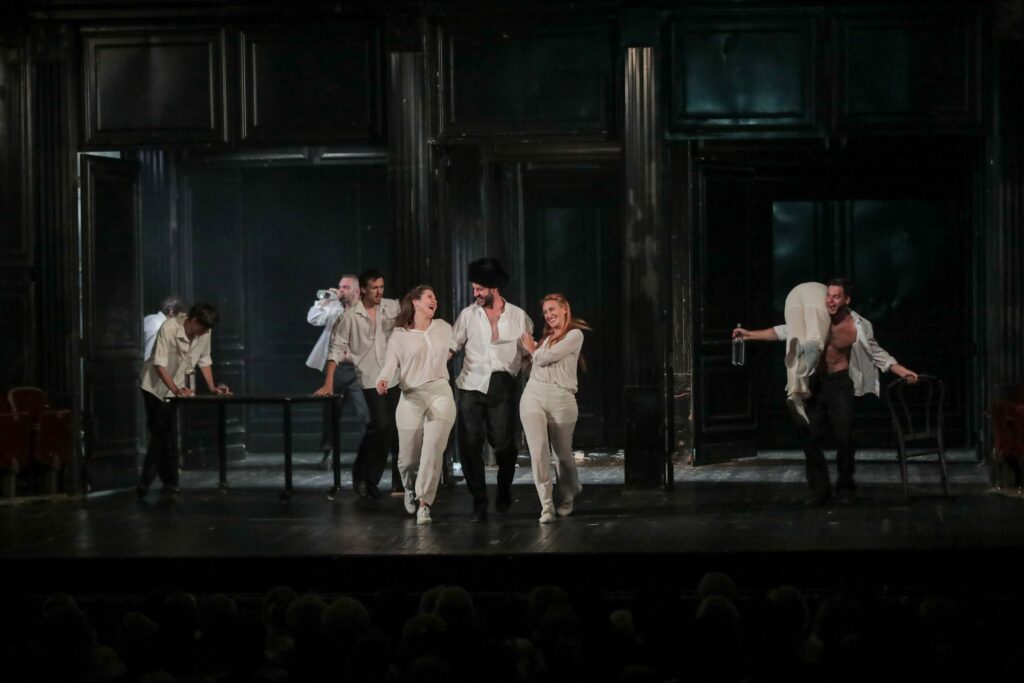 The play "Anna Karenina" performed by the actors from Novi Sad has so far received about thirty awards at theater festivals.
"This play is very popular and always draws full audiences despite its heavy subject. So far, it has received about thirty awards. I am particularly pleased that we are presenting it in the director's homeland," says Robert Lenard, the artistic director of the festival.
"Anna Karenina" is the first collaboration between the prominent Macedonian director Dejan Projkovski and this theater from Novi Sad. Since last year, Projkovski has had another theater performance with the actors from "Ujvideki Szinhaz," "Richard III" by Shakespeare, which has already received theater awards at festivals in the region.