One of today's leading young pianists, Frank Dupre from Germany, delighted classical music enthusiasts in the audience at the "Ohrid Summer" festival last night.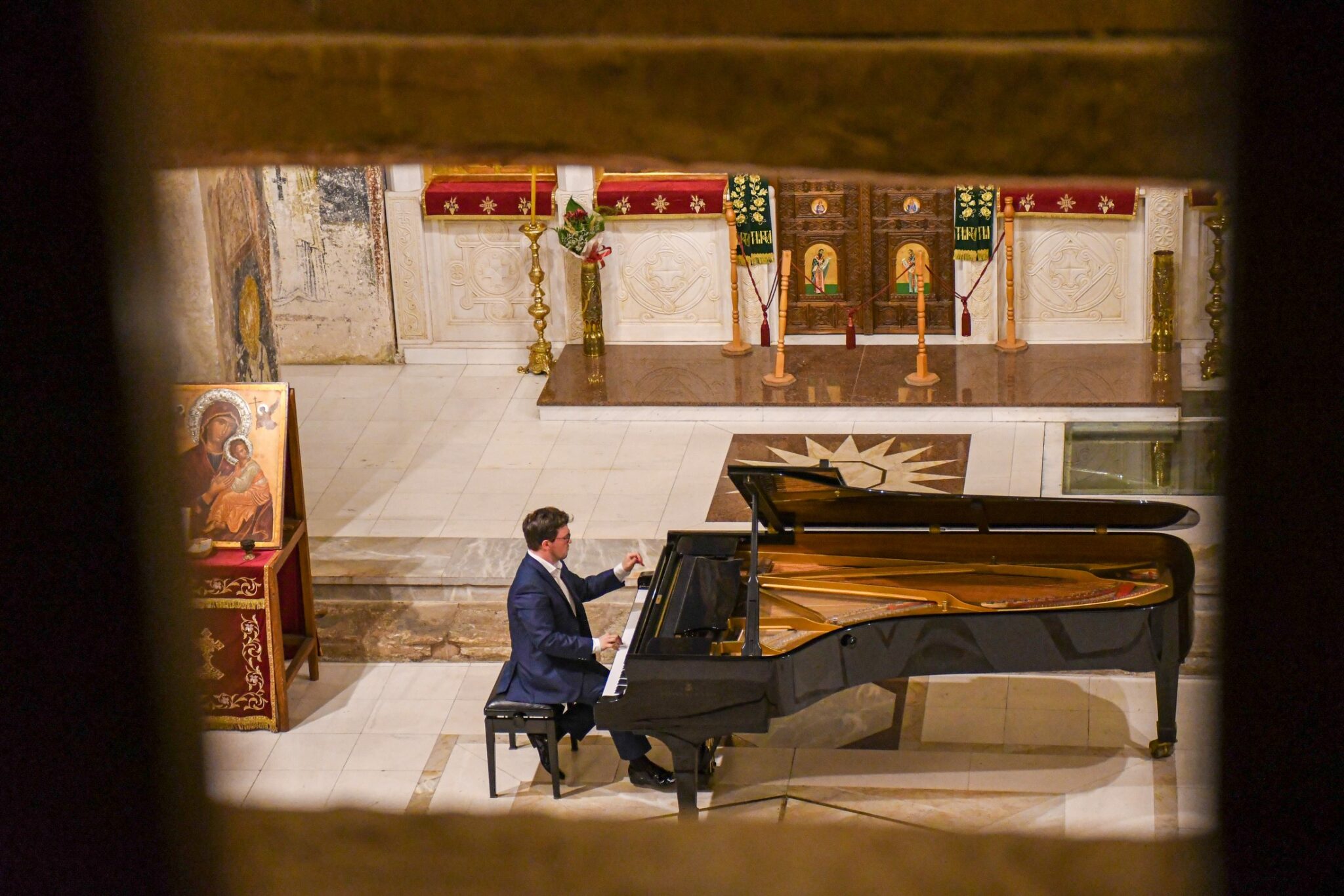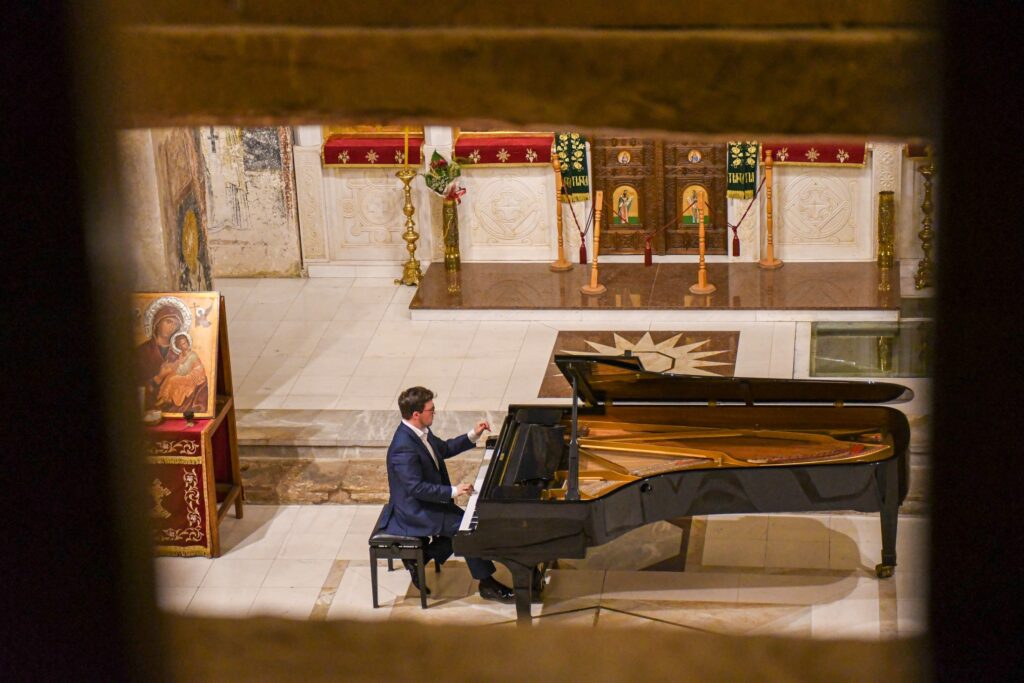 The maestral pianist held a piano recital at the "St. Sophia" Church, starting with Schubert's "Wanderer" Fantasy C-dur, Op. 15, followed by Schumann's Arabesque C-dur, Op. 18, and Balakirev's oriental fantasy "Islamey," Op. 18.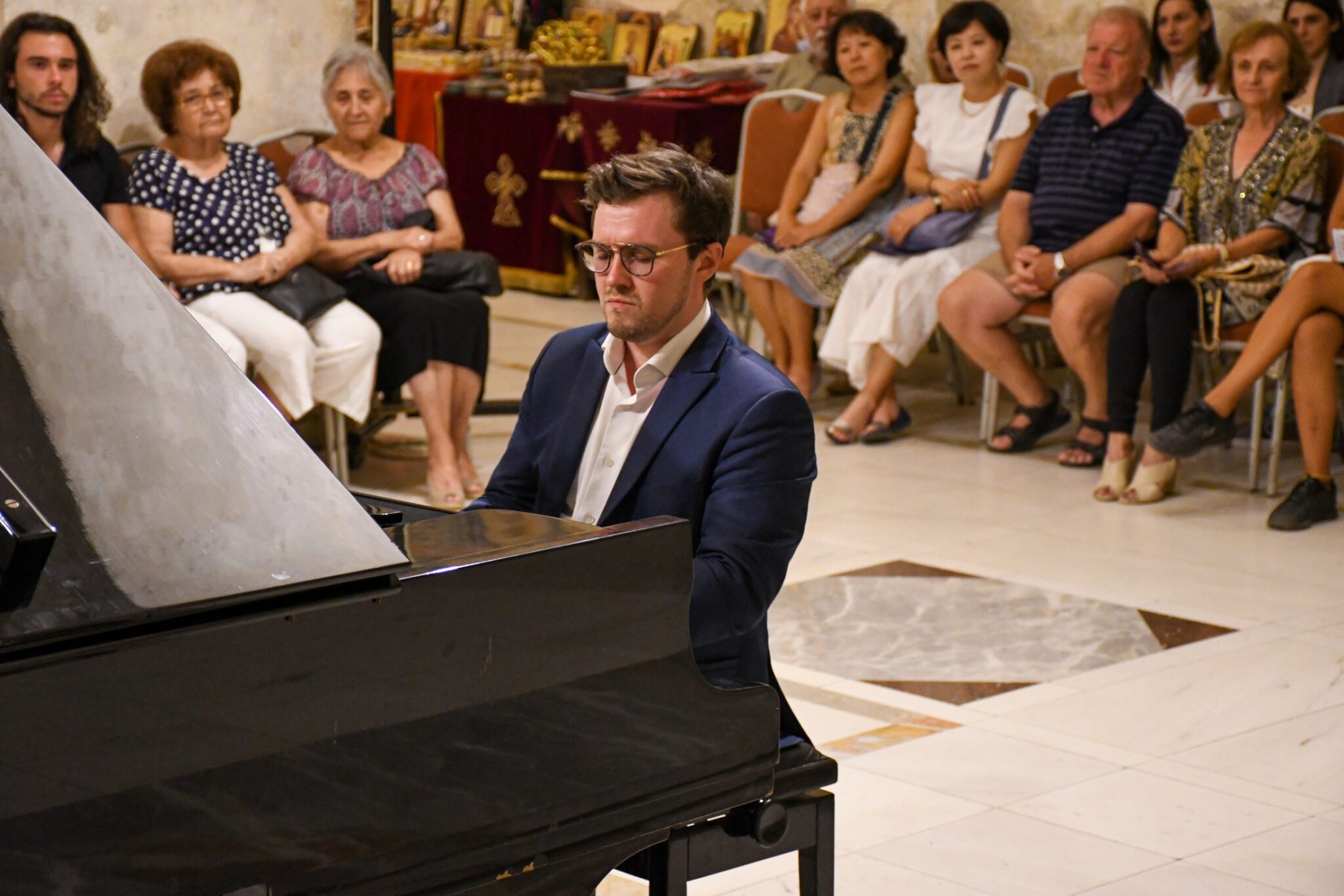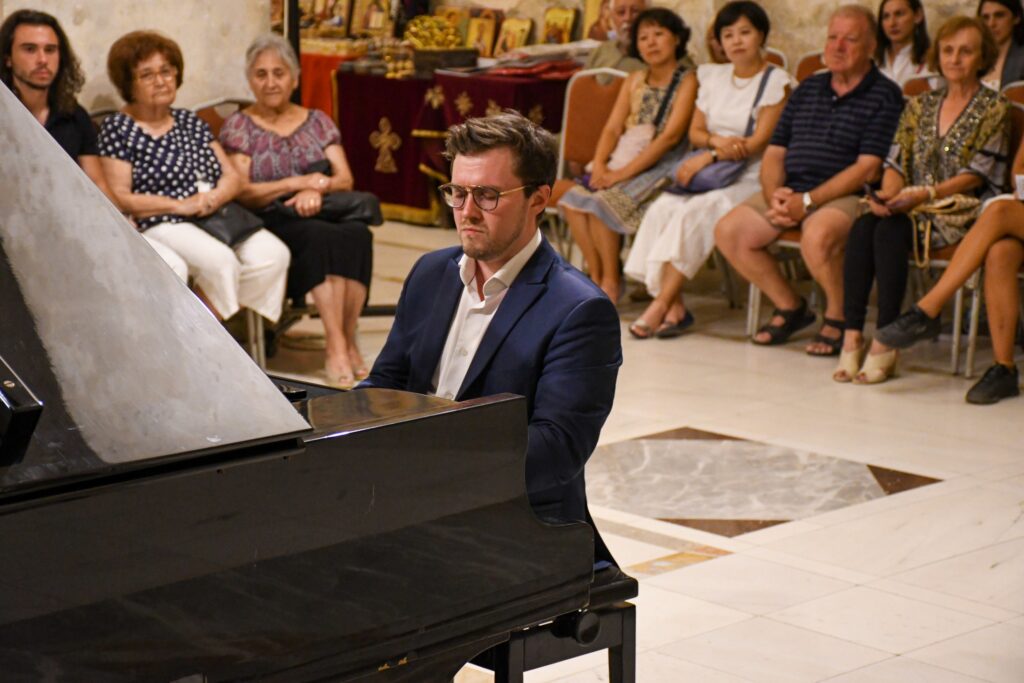 The evening was enriched with "Three Pieces for Piano" by Lili Boulanger and "Preludes for Piano" by Claude Debussy. Dupre once again showcased his virtuosity on the piano with compositions like "The Boat on the Ocean" from Maurice Ravel's cycle "Miroirs" and "Three Preludes for Piano" by George Gershwin.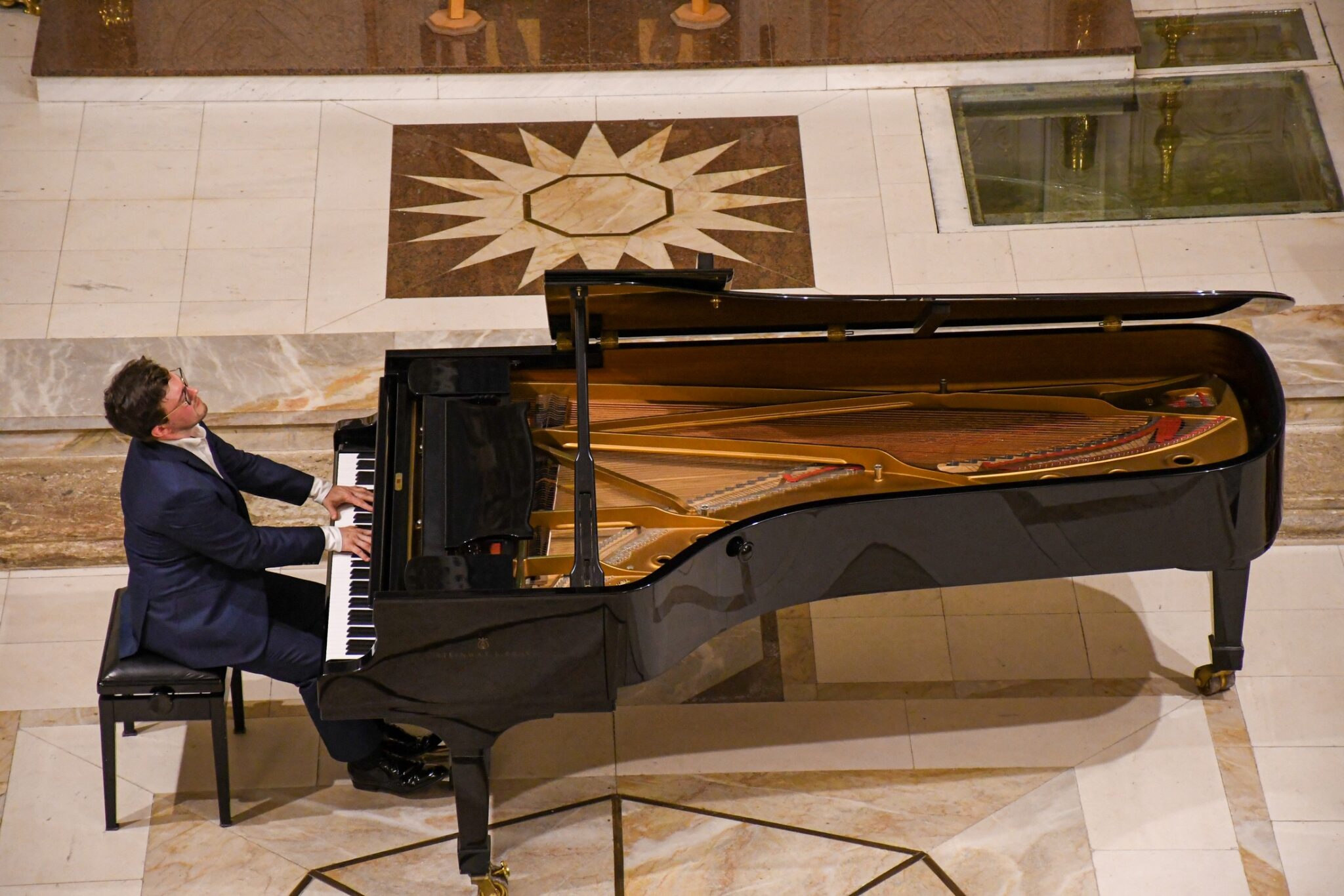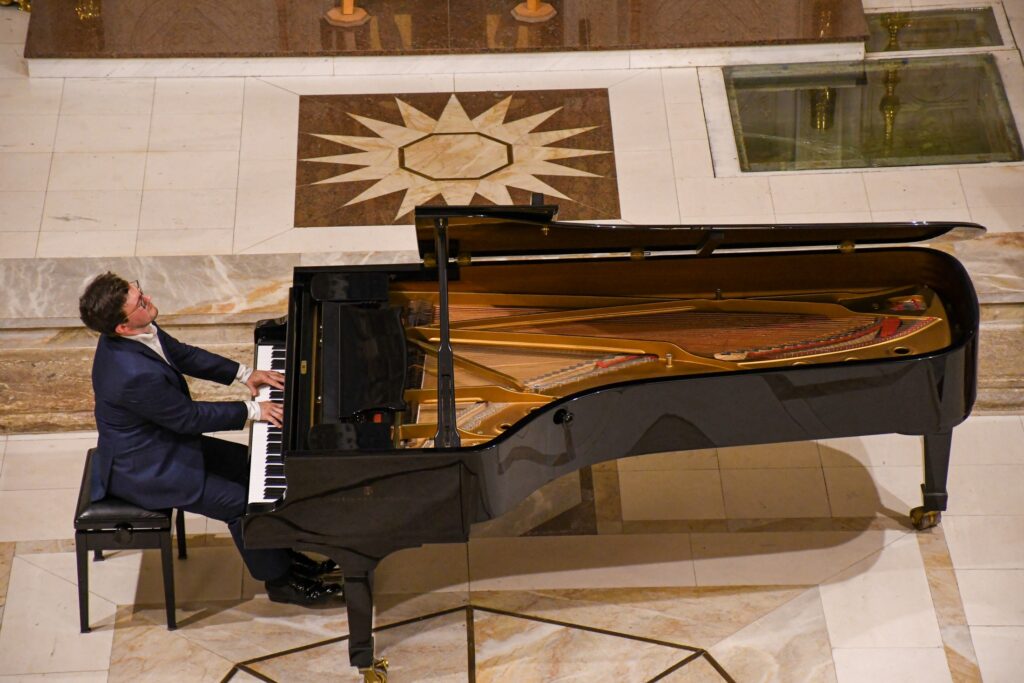 "The repertoire I played last night was different from what I had a few nights ago with my 'Frank Dupre Trio.' Then, I had the opportunity to improvise with many syncopations and jazz harmonies. This time, too, I played with all my heart, but with entirely classical music," said the pianist Dupre.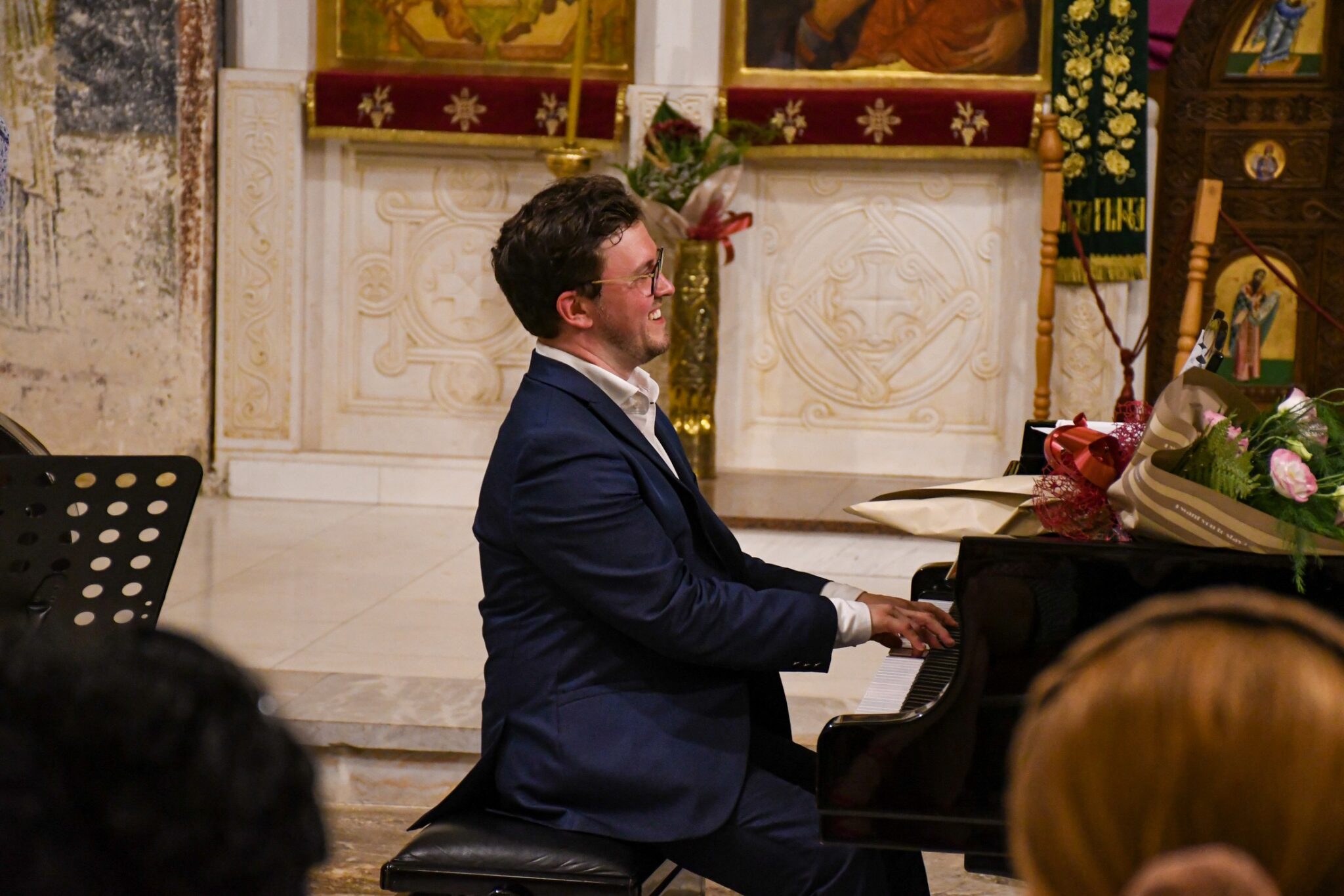 Just four nights ago, at the 63rd "Ohrid Summer" festival, this pianist performed with his "Frank Dupre Trio," leaving a strong impression on the festival's audience. The German artists Dupre, Jacob Krupp on double bass, and Obi Jene on drums easily surpassed the supposed genre boundaries, blending classical music with jazz, which was a true delight for the festival audience who danced and sang along with them.