The unique experience of the Portuguese national song, with traditional Fado music, was offered last night at the "Ohrid Summer Festival," celebrating its 63rd anniversary.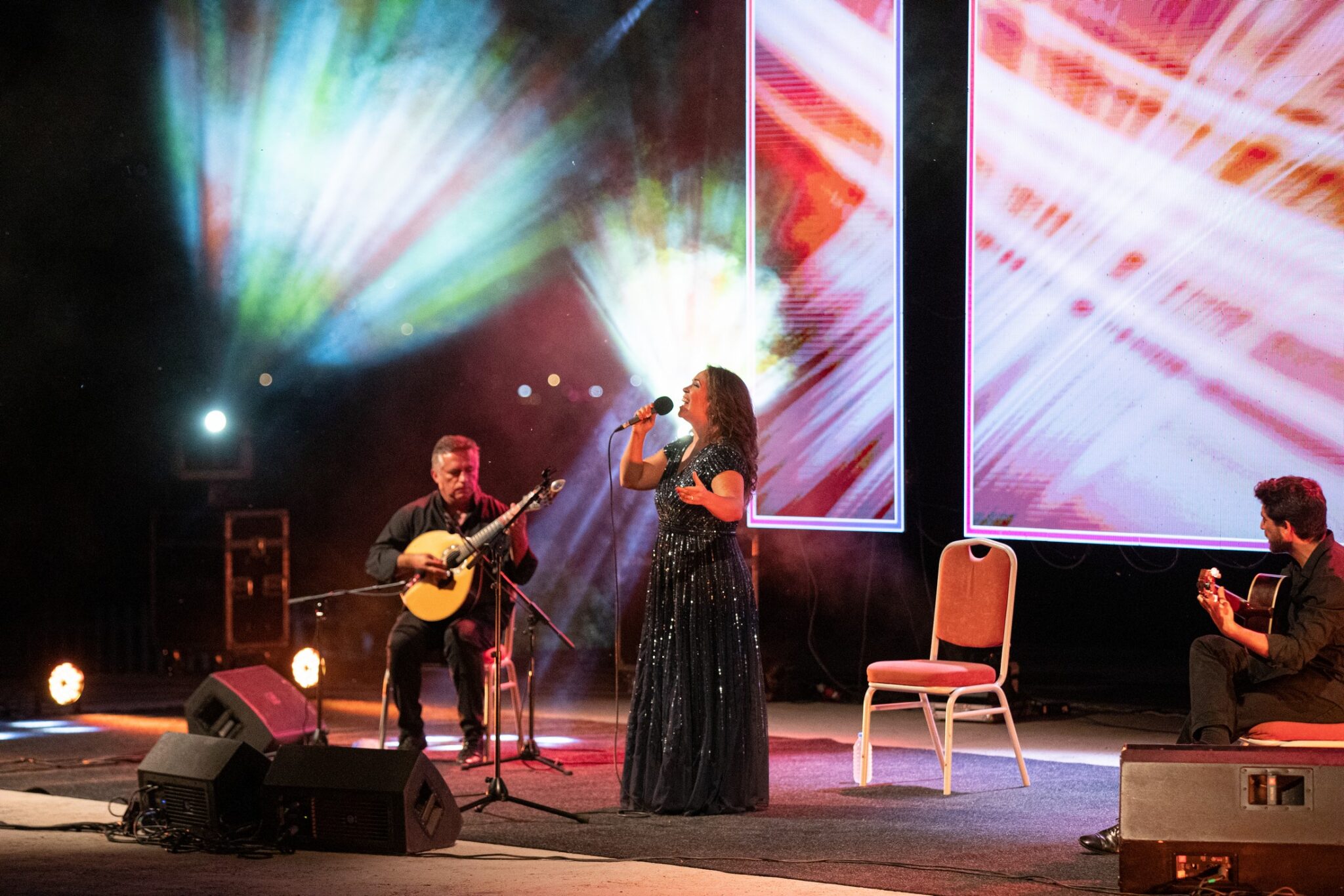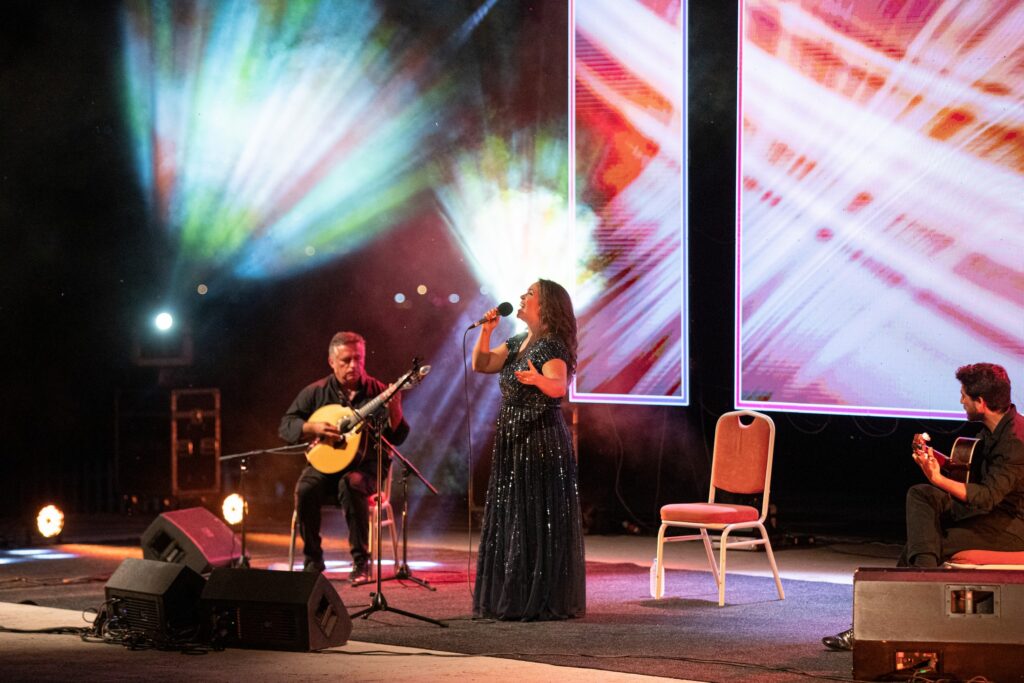 On the stage of Dolni Saraj, the extraordinary vocal performance of the Portuguese singer Joana Amendoeira, accompanied by Pedro Amendoeira on the Portuguese guitar and João Filipe on the Fado guitar, mesmerized the audience.
The director of the "Ohrid Summer Festival," Natasa Popovic, in her speech on the occasion of the festival's anniversary, emphasized that "Ohrid Summer" has been taking successful steps for 63 years, showcasing all its brilliance.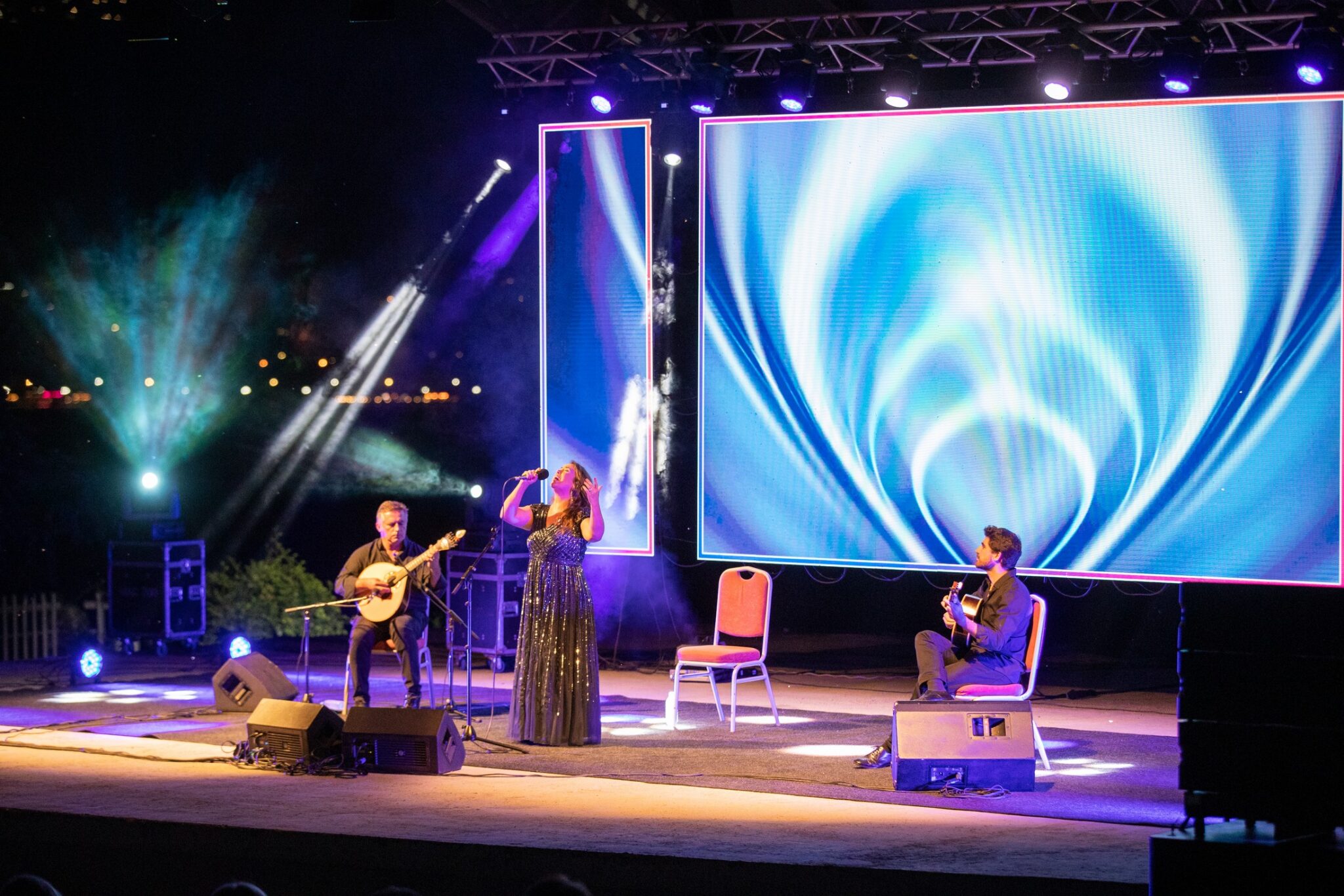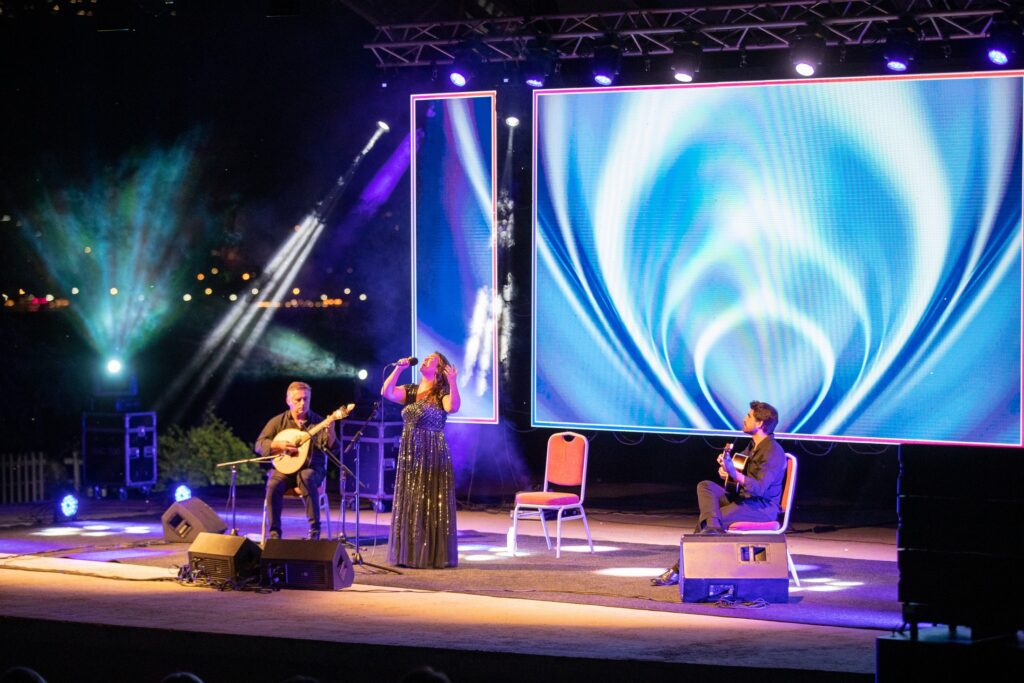 "With each event, each concert, each performance, it has proven to be a pillar of Macedonian culture and tradition. A gathering of respect that manages to bring together the arts from all over the world. With proper reverence, following in the footsteps of Ana Lipsa Tofovich, the 'Ohrid Summer Festival' and the ancient city of Ohrid will continue to be a creative stage for top-notch art. A bridge for cultural connection and the nurturing of artistic and spiritual values," said director Popovic.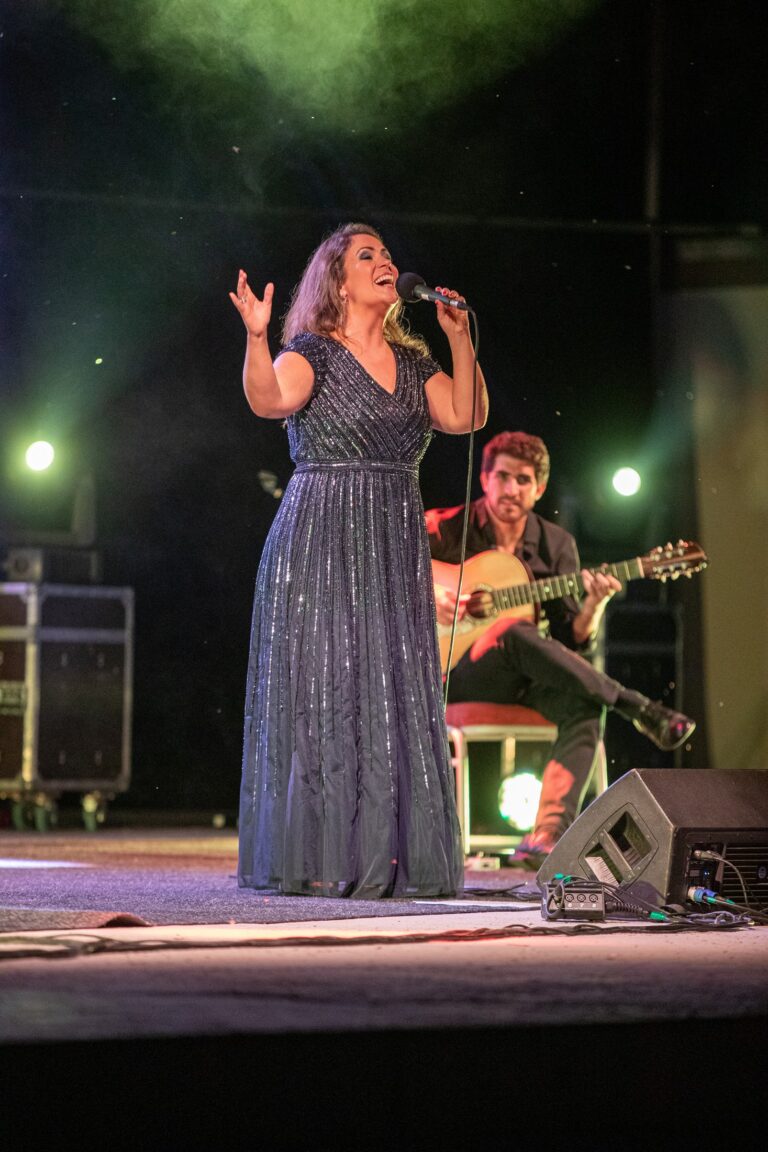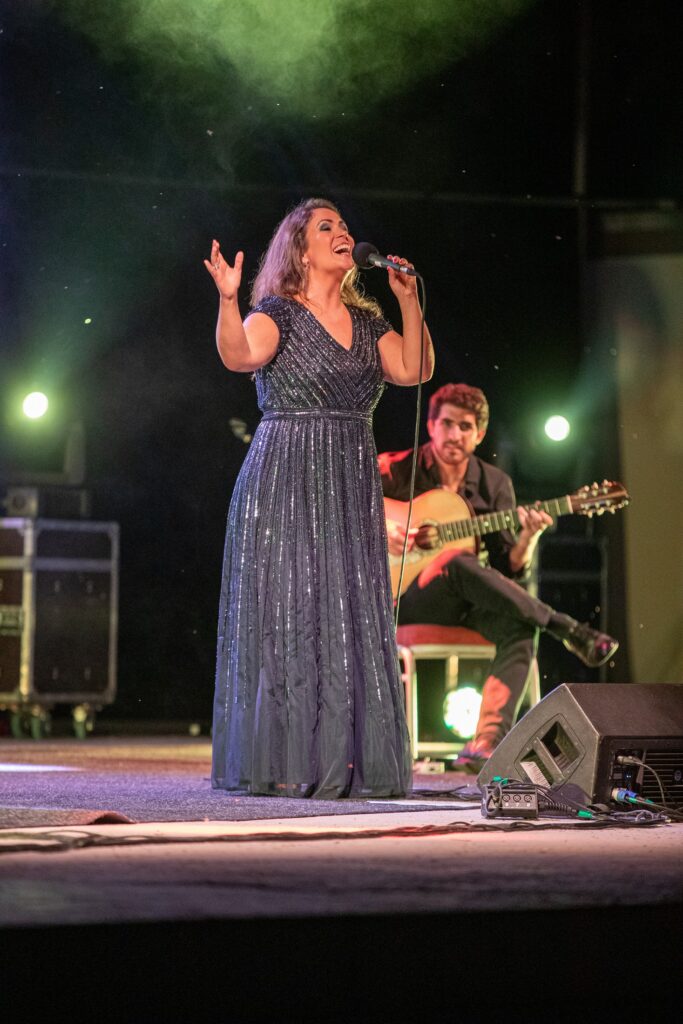 Joana Amendoeira is one of the most relevant representatives of the so-called "new generation of fado artists." Faithful to the traditional foundation of fado, her voice breathes new life and new meaning into this specific vocal form. She proudly represents the essence of fado tradition, preserving its form while giving it a distinctive individuality, which is why she is considered one of the rare and recognizable performers of the Portuguese national song today.