The theatrical performance "Edward II" by Christopher Marlowe, directed by Andrij Zholdak, and co-produced by the actors from the Veles Theatre "Jordan H.K. Djinot" in Veles and the Drama Theatre "Masaltinov" from Plovdiv, Bulgaria, had its premiere last night as part of the drama program of the "Ohrid Summer" festival.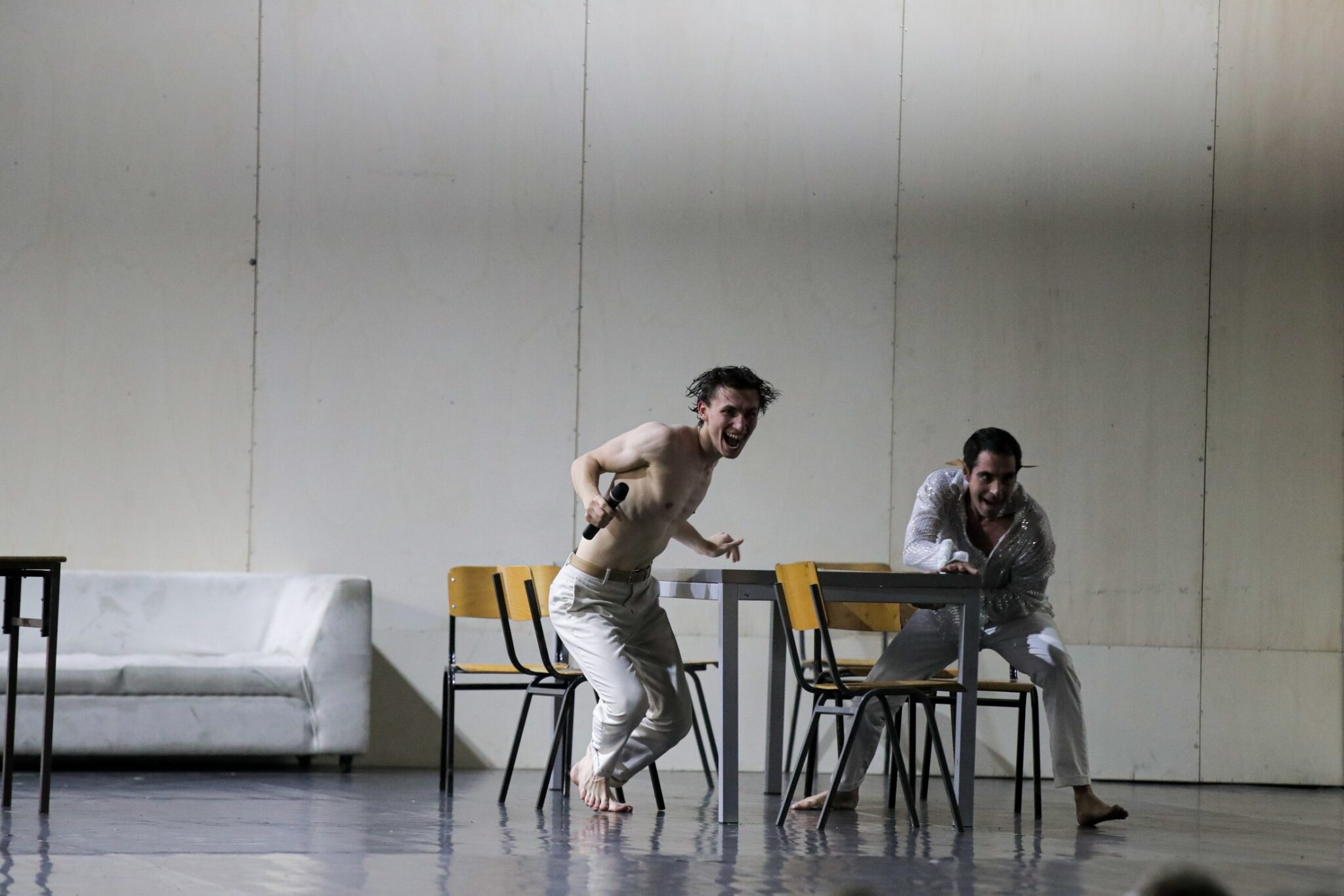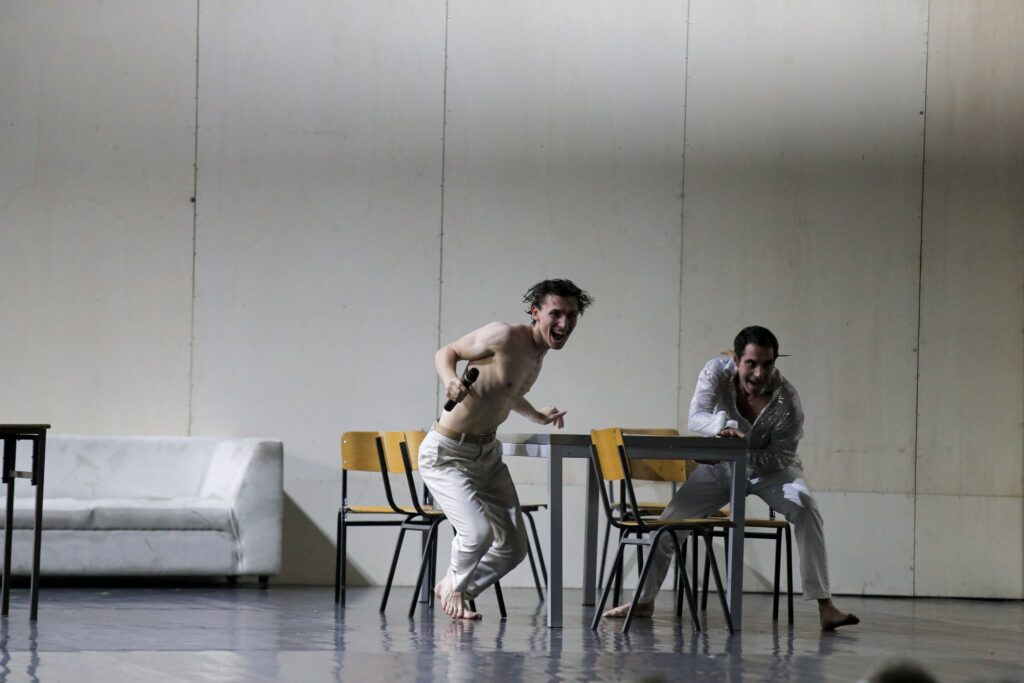 The play had several different directions, but the main focus was on the story of "Edward II" in Marlowe's drama, followed by "Richard II" by William Shakespeare. The play explored themes such as father and son relationship, the absence of the mother, the motives of power and luxury, and excessive indulgence. It delved into the energy of young people and their directness, Edward's marriage, the creation of a family, incompatibility, as well as Edward's change in sexual orientation and his passionate love for men.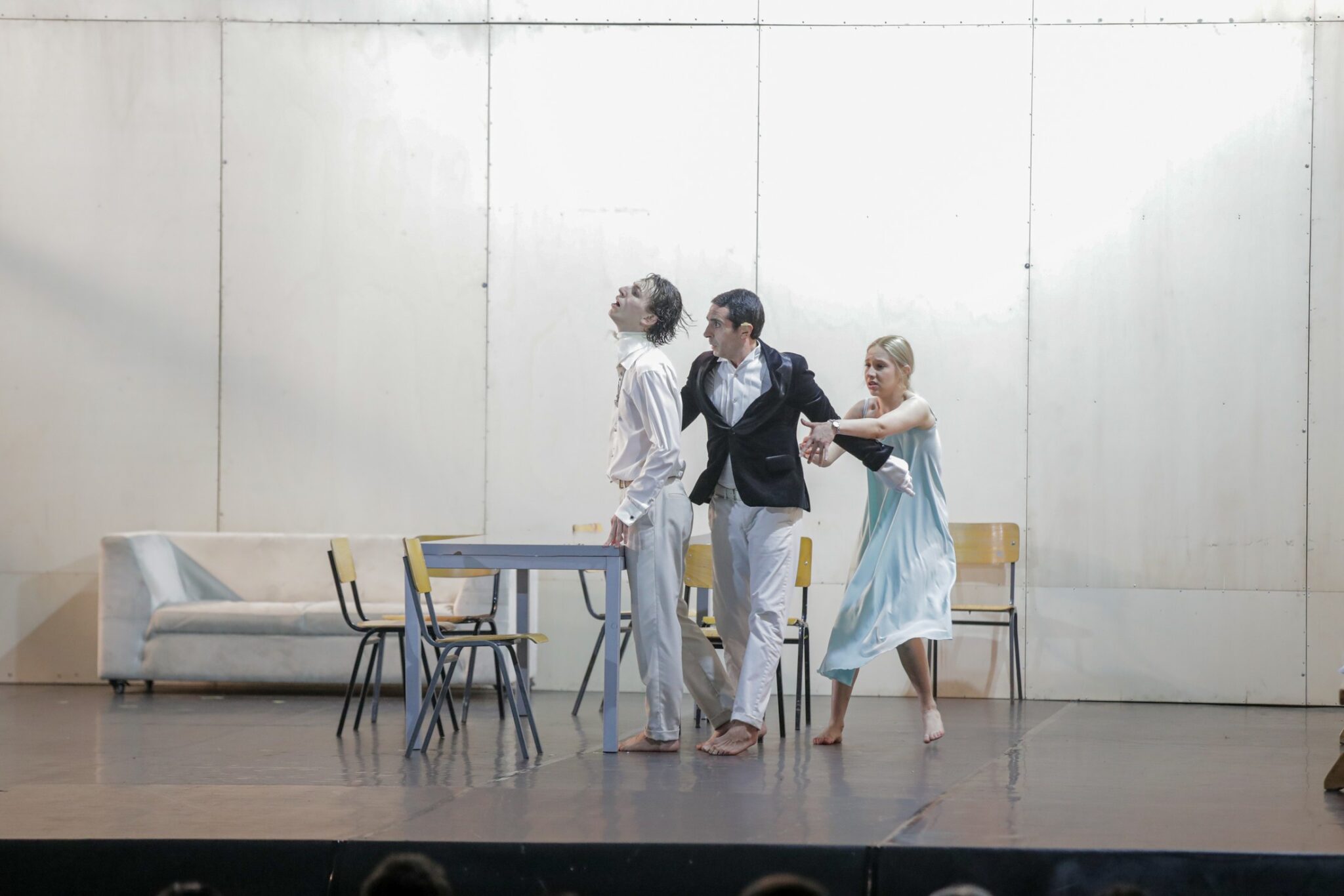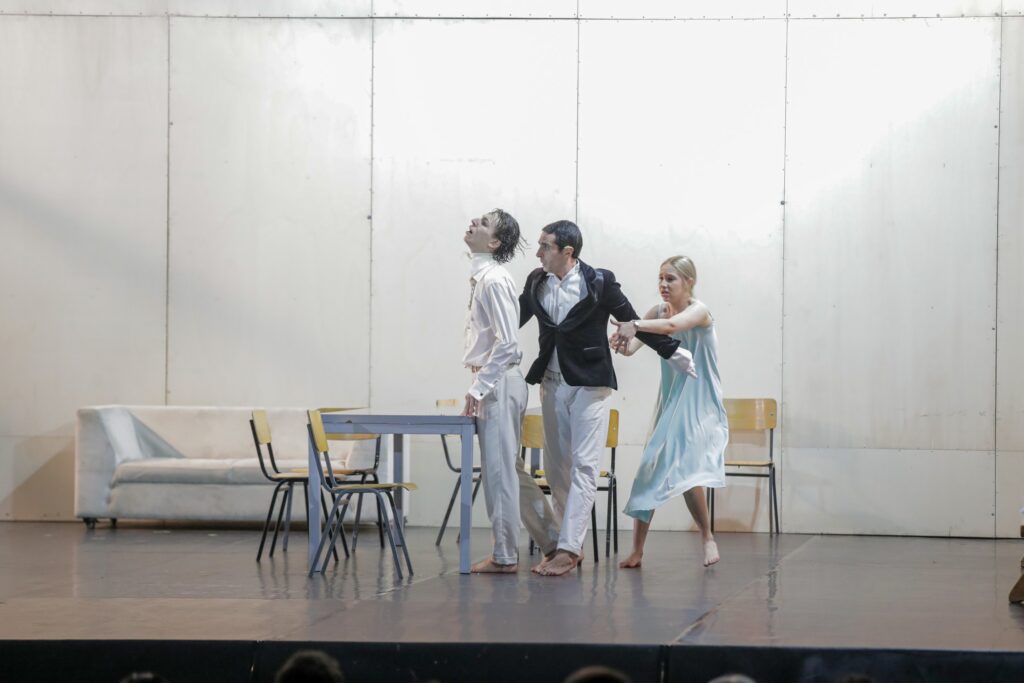 The director of the National Institution of Culture and Art "Jordan H. K. Djinot" and the playwright of the play, Sasho Dimoski, said that they worked tirelessly on this project for two whole months. He explained that the creation of this theatrical performance went beyond the boundaries of what they had previously known. Through an intense and challenging process, the final result is different from everything the Veles Theatre has produced before.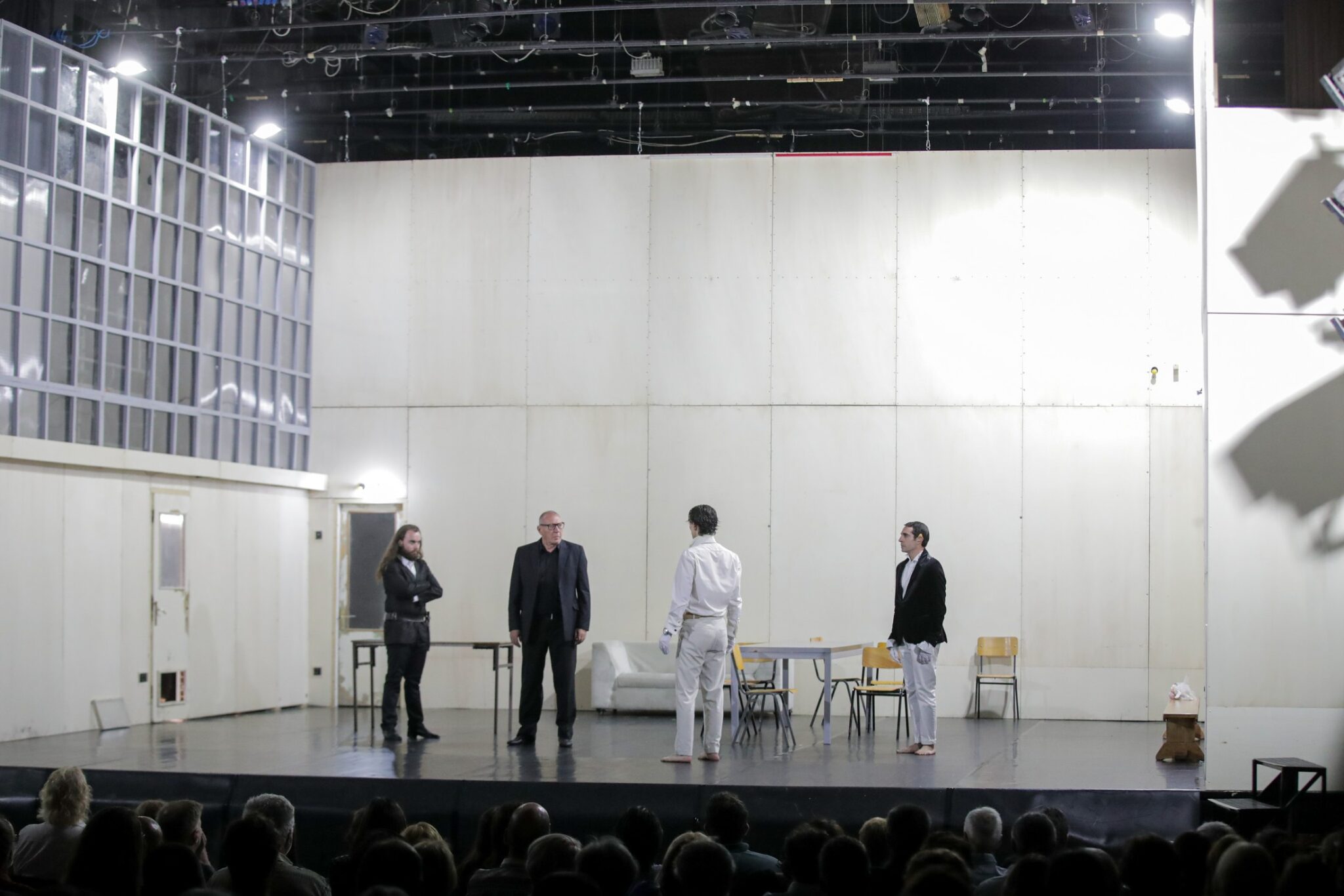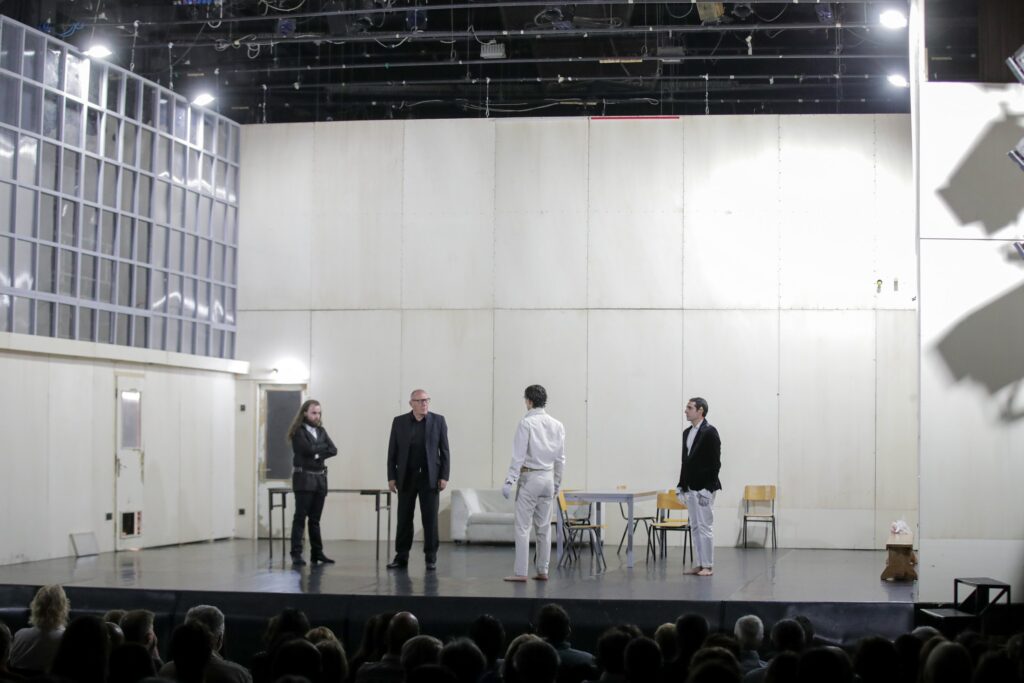 Andrij Zholdak's theater is founded on the irrational, a manifestation of the subconscious through the creation of authentic body language in crisis. However, that's only one aspect. On the other hand, a distinctive feature of his style is the profound contemplation of the psyche of the character and its realization in the concept of the actor's performance. Moreover, he creates scores by connecting fragments in sequences that build the mise-en-scène and assembles them into a whole during the performance, considering the mise-en-scène as the dominant type of text. "Edward II" is a synthesis of these approaches, and the peculiarity of interpreting Marlowe's play lies in shifting the perspective from the main character to Isabella de Valois, Edward II's spouse, and in interpreting the character of Edward through two actors, according to Dimoski's explanation.