"With great creative enthusiasm and pronounced creative defenses, the renowned Ukrainian pianist Alexey Botvinov captivated the audience at the 'Ohrid Summer' festival last night, performing a concert as part of the Ukrainian evening.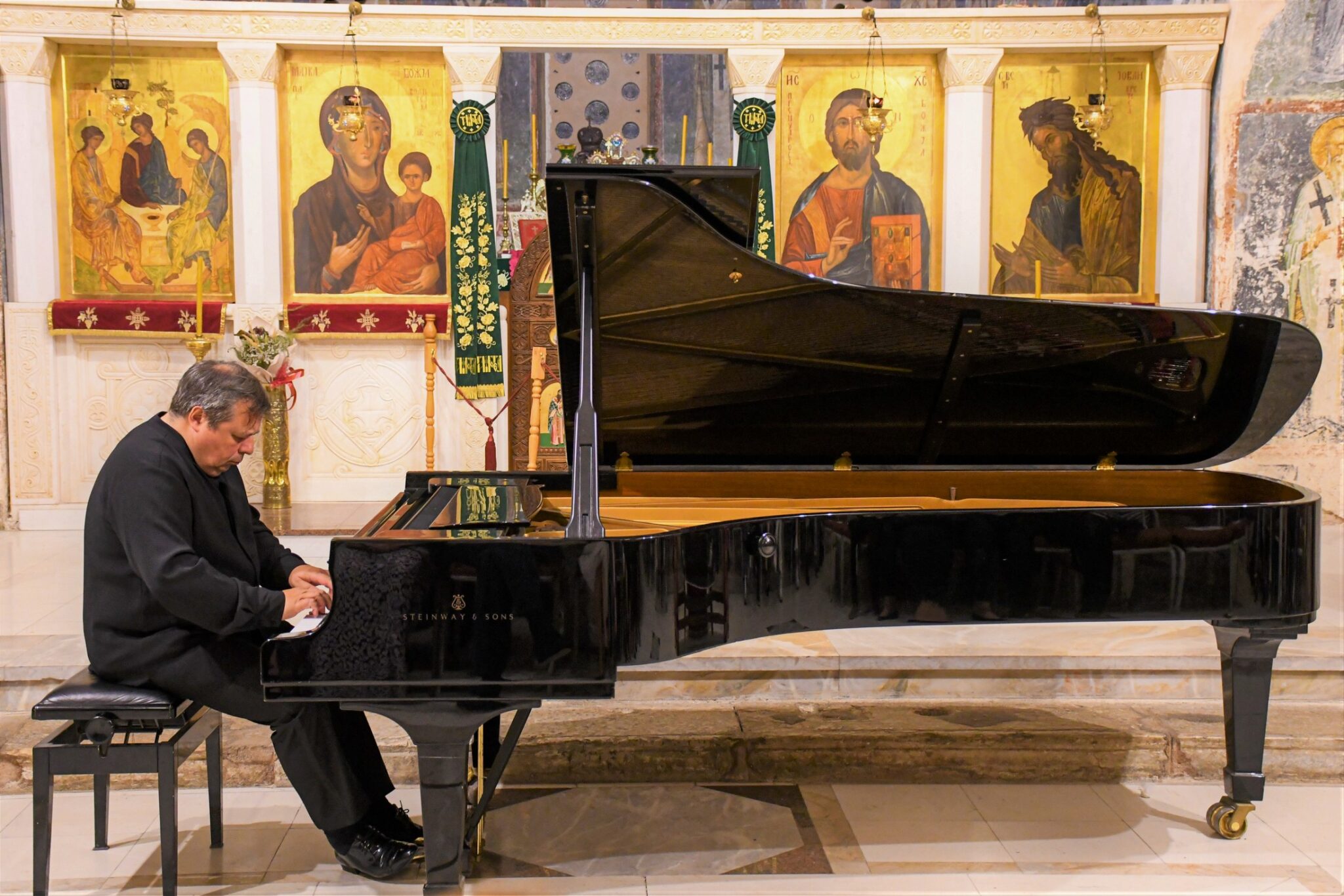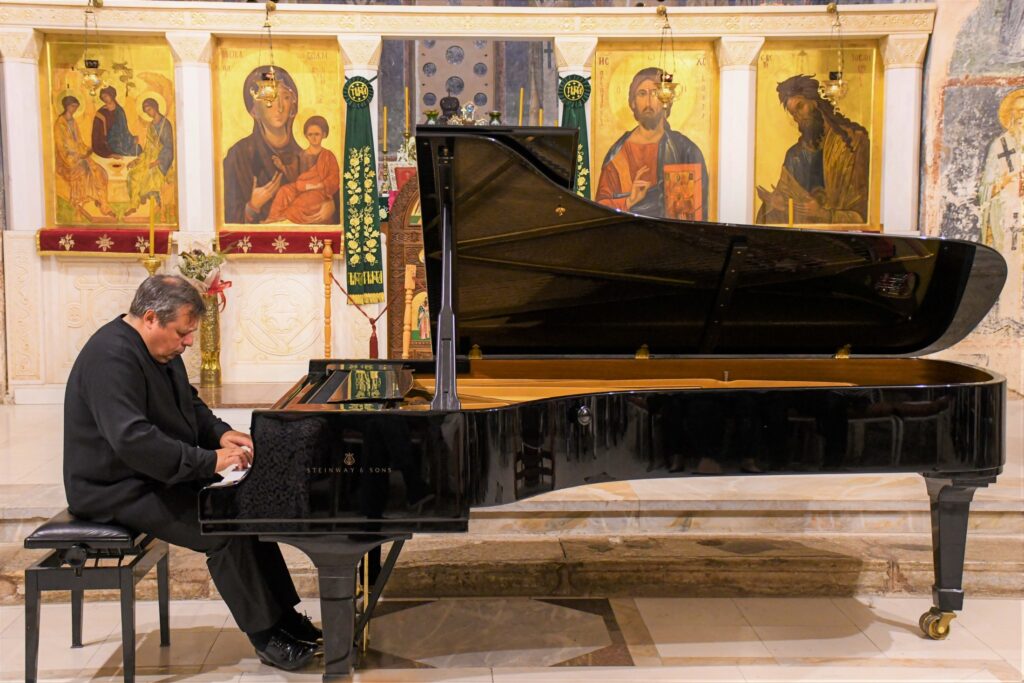 Botvinov is considered one of the most significant Ukrainian pianists and one of the finest interpreters of Sergei Rachmaninoff's music. However, he is also the only pianist in the world to have performed Bach's 'Goldberg Variations' on stage more than 300 times.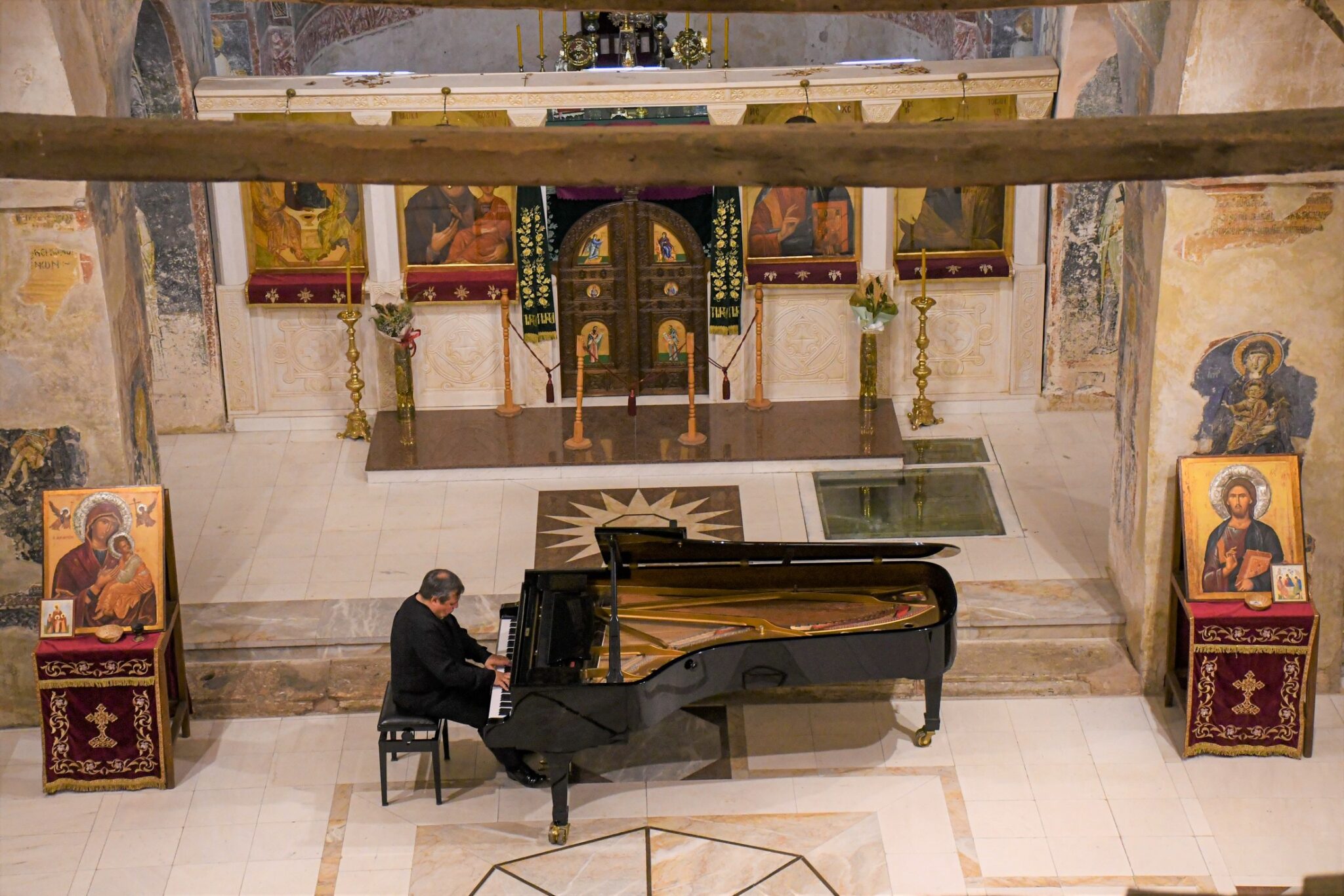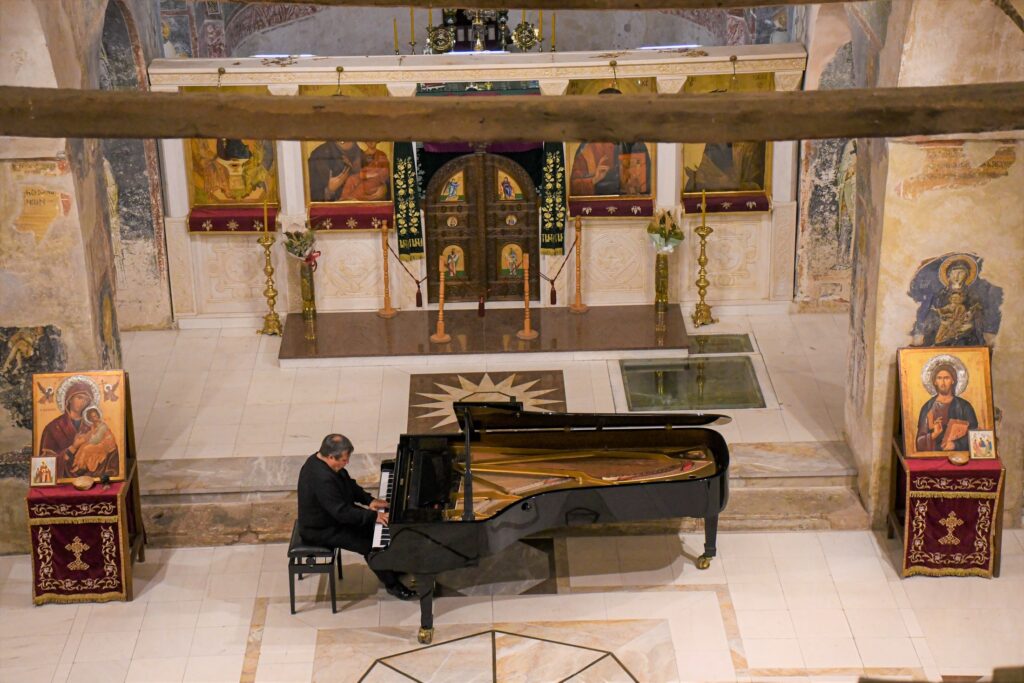 Inspired by his stay in Ohrid and the ambiance of the cathedral church of 'St. Sophia,' this prominent Ukrainian pianist, musical innovator, and producer stated that North Macedonia is the 47th country in which he has performed in his pianistic career."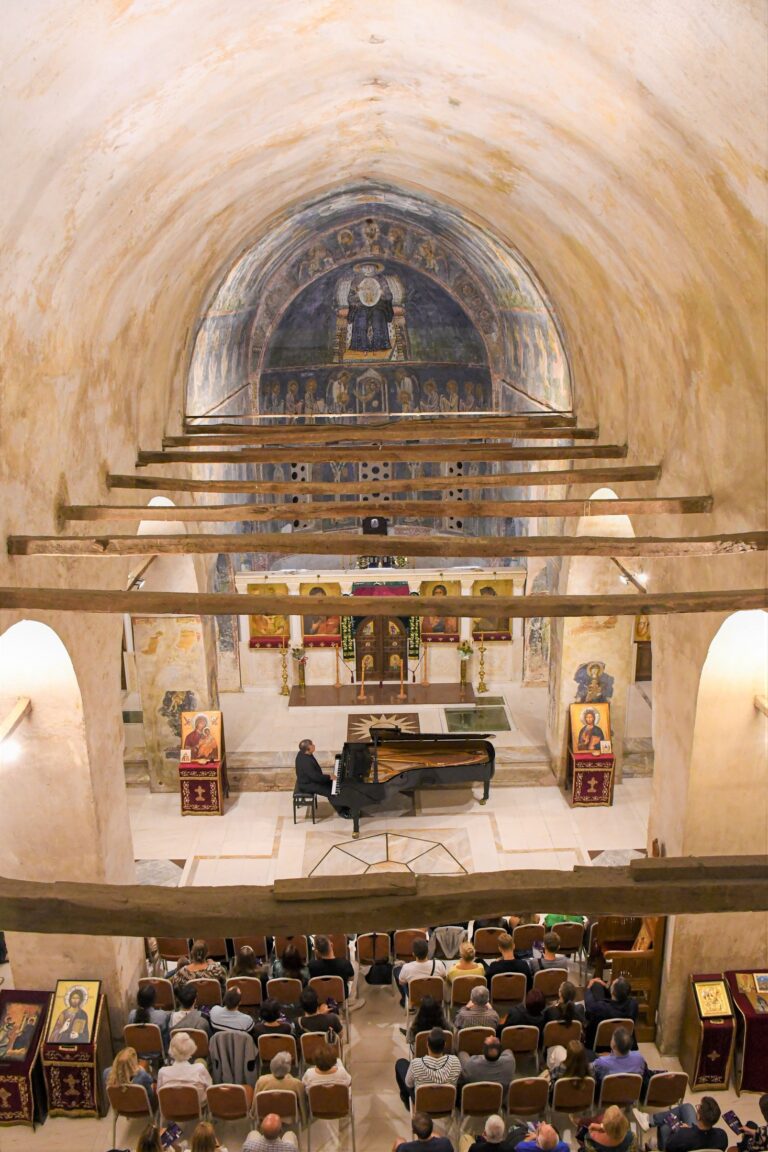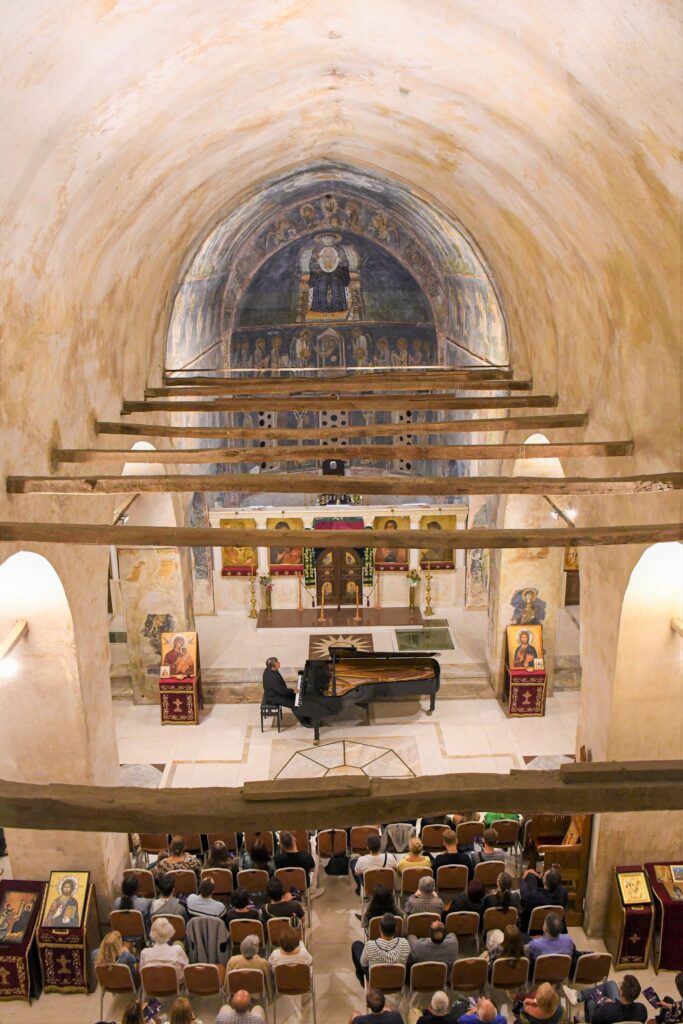 "I am very happy to be here. It's truly a beautiful city and a magical church. The acoustics perfectly complement the piano and provide a warm sound. I had a wonderful time at the concert, and I hope the audience also had a fantastic experience. This place inspires me greatly. It's my first time in your beautiful country. It's the 47th of the countries where I have performed concerts so far," said pianist Botvinov.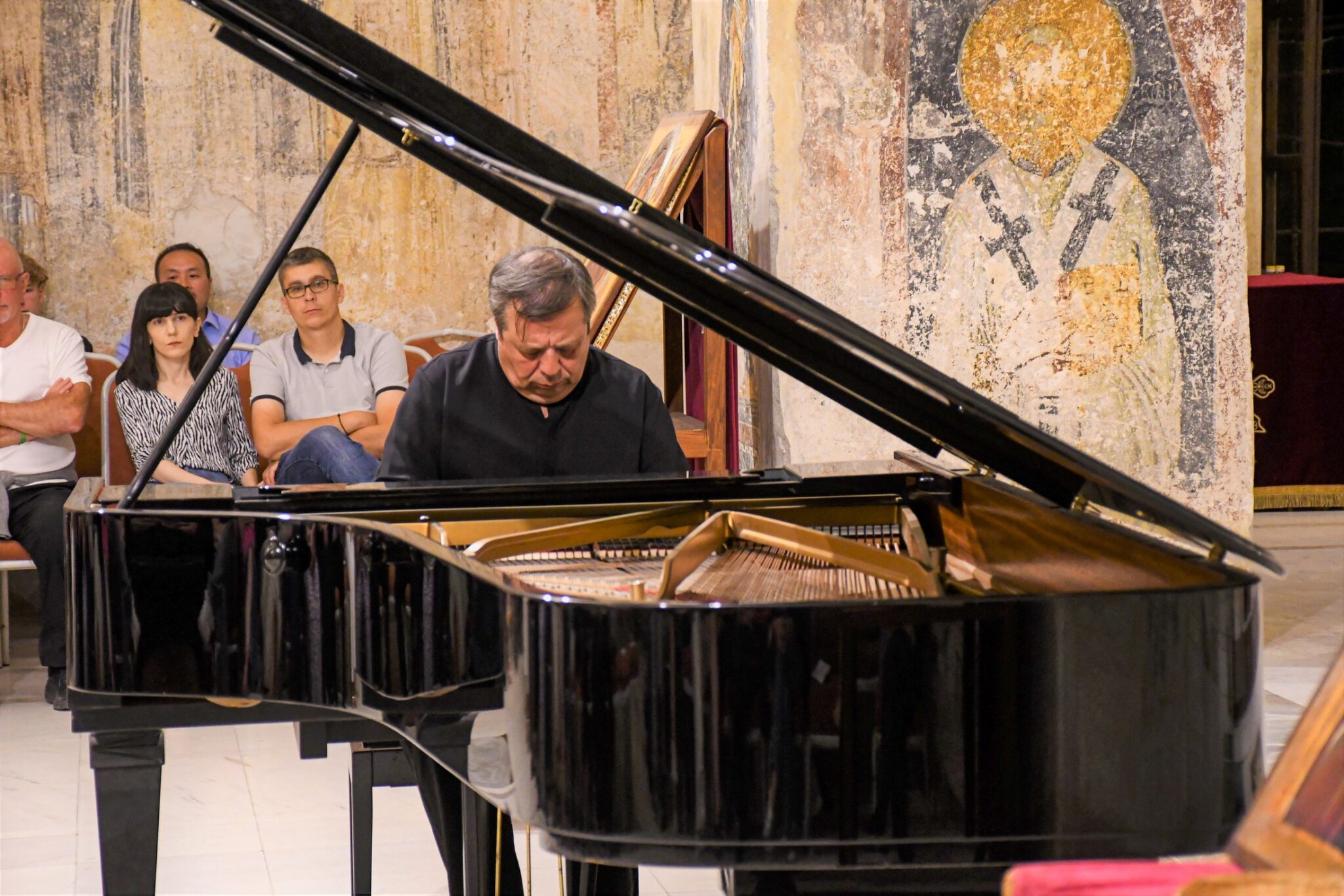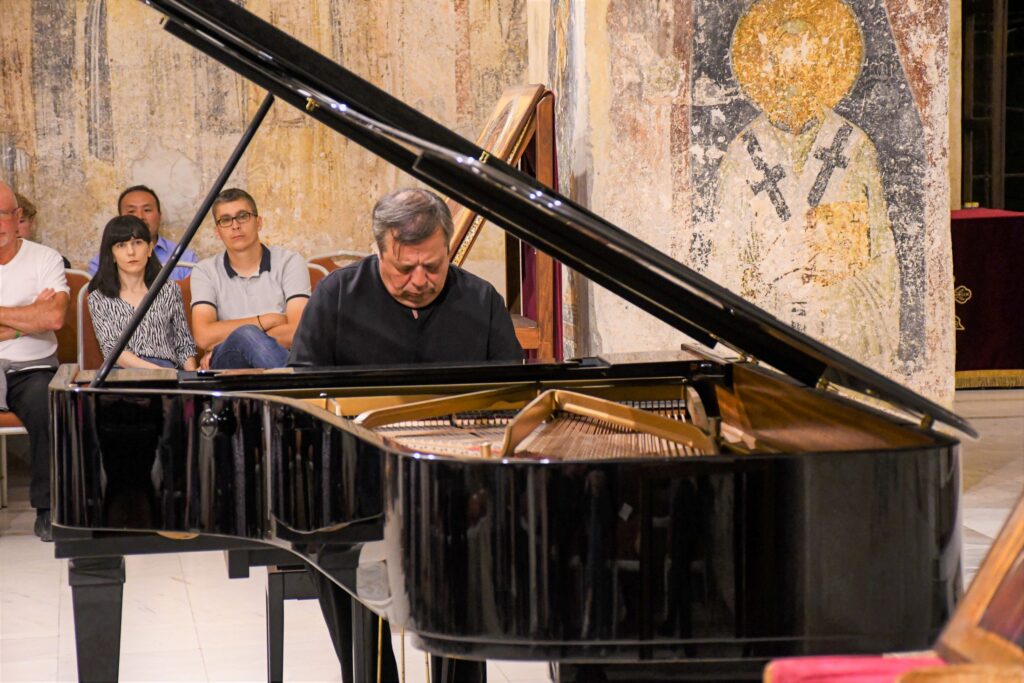 "In 2015, he was proclaimed a People's Artist of Ukraine – the highest artistic recognition in his country. In the same year, he founded the International Festival 'Odessa Classics,' of which he serves as the president and artistic director. Since its inception, the festival has achieved tremendous success and has become one of the most significant festivals in Ukraine and a leading festival in Europe.
The Ukrainian evening at the 'Ohrid Summer' festival is held with the support of the Embassy of Ukraine in the Republic of North Macedonia."