Male vocal ensemble "Nocturno" , Serbia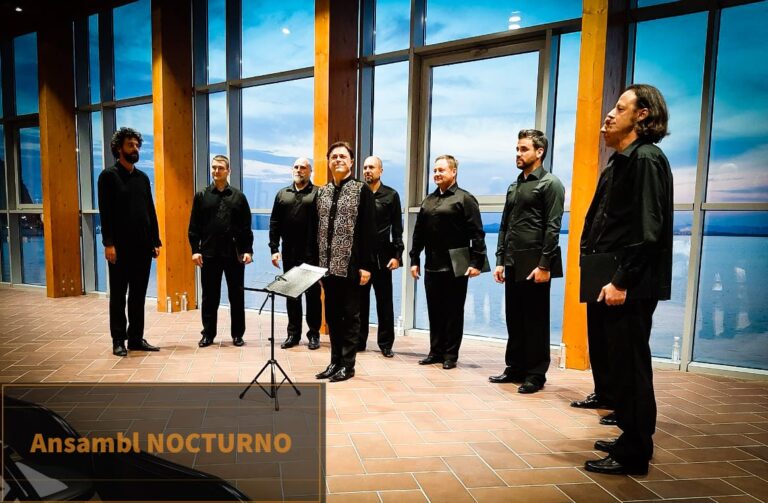 Programme:
Russian traditional: Praise the Lord in Heaven Sarti- Myasnikov: People rejoice Russian traditional: My soul
I. Turchaninov: Raise Christ
L. Vedel: Open the doors of repent
Gavanski: The great praise
Kiev chant: Holly God
Kotur: To your cross
Traditional: Ize Cheruvimi
Stankovic: Dostojno, Svjat, Tebe poem
M. Gavrilovic: To you I rejoice
Maksimovic: Dostojno jest
The "Nocturno" vocal ensemble was founded in 2005 by a group of professional musicians who are all members of the Choir of the National opera in Belgrade. Their founding idea was to form an ensemble that would offer the audiences in Serbia and abroad a varied programme of mixed genres and musical forms. In their 15 years on the stage, they have performed in several formations- as a mixed choir, or depending on the choice of works as a female or a male choir only. In the last several years, they frequently collaborate with conductor Gjorgje Stankovic, a collaboration that has led to the choir profile changing to an ensemble dedicated to the traditional and sacred music of Serbia and the Balkans. They have frequently performed in their home country, but have also toured in the USA, Iceland, Croatia, North Macedonia and Bosnia and Herzegovina.