Youth podium Aleksandar Hadjievski, piano, Serbia, Andrej Petreski, oboe, North Macedonia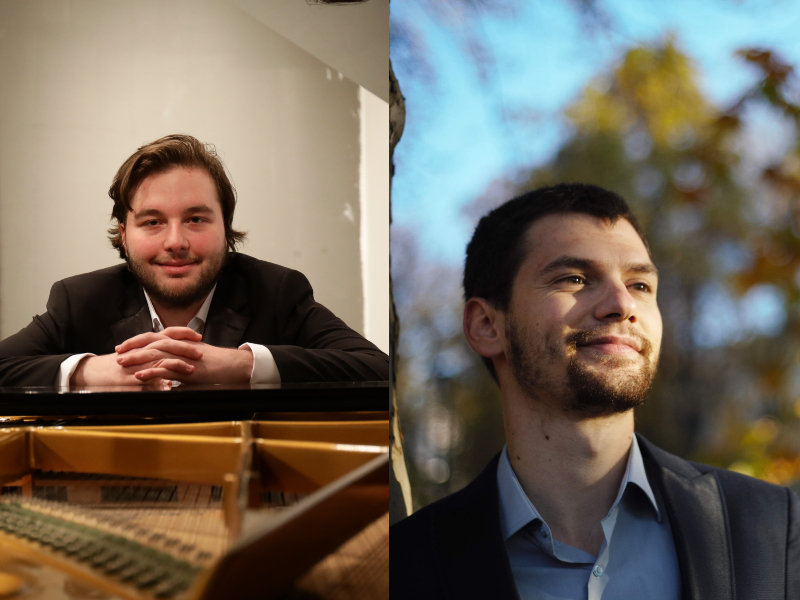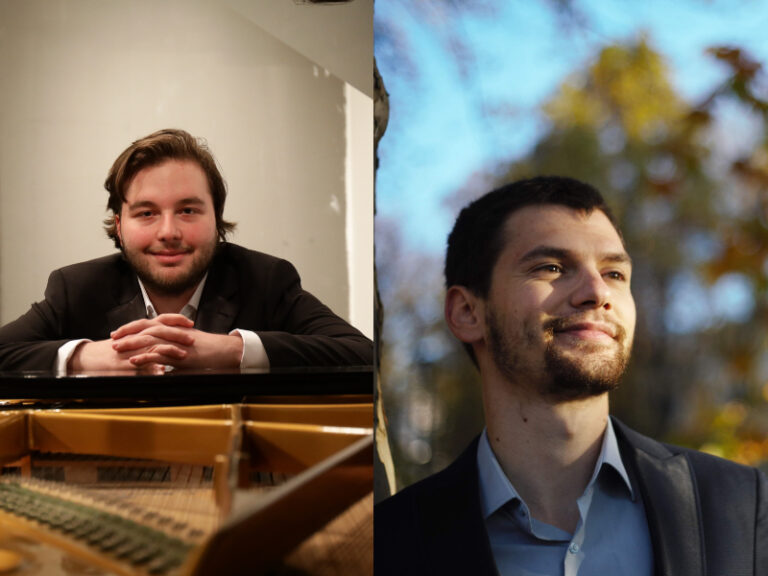 Aleksandar Hadzievski-piano
Aleksandar Hadžievski is a Serbian pianist and composer born in Belgrade in 1998. He received his early music education as well as high school music education at music school "Josip Slavenski" in Belgrade in studio of prof. Milena Josifovic. During that period, he won numerous awards such as 2nd place on the national piano competition of Serbia and he participated in many masterclasses as well as in a humanitarian project called Music for Peace. Before going abroad to begin his studies Aleksandar was invited to participate in the III George Gershwin Piano Competition in New York where he won the 3rd place in the young artists category. Thanks to being placed in the top 3 he had an opportunity to perform in Baruch Performing Arts Center as well as be a guest in a radio show on LIU Public Radio, Long Island. He had his debut recital in Serbian Academy of Sciences and Arts in 2019. Aleksandar studied classical piano performance (2018-2020) at Manhattan School of Music in the studio of renowned professor Nina Svetlanova. He is currently a junior at Mannes School of Music in the studio of prof. Vladimir Valjarevic.
Andrej Petreski-oboe
Born in 1997 in Skopje, Andrej Petreski finishes his primary and secondary education at the State Music and Ballet Centre "Ilija Nikolovski-Luj" in the oboe class of prof. Nadica Ristikj. During his education he takes part in numerous national and international competitions winning various prizes. He has taken part in the "Youth Super Orchestra" which brought him performances in Ljubljana, Belgrade and Skopje with fellow young musicians from the forementioned cities.  In 2015 his starts his studies at the Faculty of music in Skopje in the class of prof. Gordana Josifova- Nedelkovska, and during his studies he is a member of the Faculty orchestra and the wind quintet. He has performed with the JMM Chamber orchestra "Sasha Nikolovski-Gjumar" and has collaborated with the orchestras of the Macedonian opera and ballet and the Macedonian philharmonic and the Montenegrin Symphony orchestra. Following his graduation in 2019 he is invited to play with the Sarajevo Philharmonic in Bosnia and Herzegovina where from 2020 he has officially taken the position of principal oboe.