The most beautiful chamber works written for violin and piano by the German composer Johannes Brahms last night were a real musical and emotional journey for the audience at the Ohrid Summer Festival through the performance of two young artists from Serbia, violinist Dragan Sredojevic and pianist Nenad Ivovic.
The concert repertoire included all Brahms sonatas for these two instruments through the refined performance of young Serbian artists.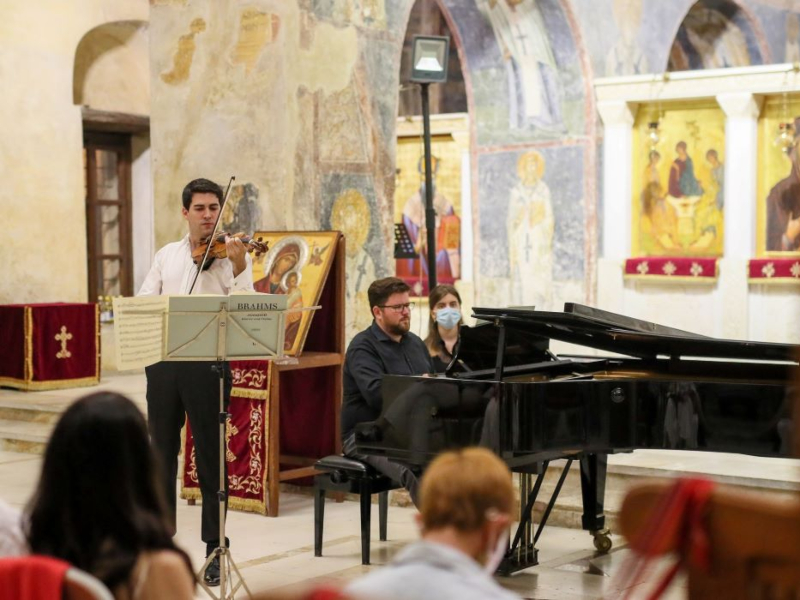 – We brought an interesting program for the audience, but more difficult to perform. We often play all the Brahms sonatas at one concert. Many play them, but not all of his sonatas together at one concert. These are in fact his complete violin and piano works written by Brahms. It is a marathon project that has great significance, said violinist Dragan Sredivojevic.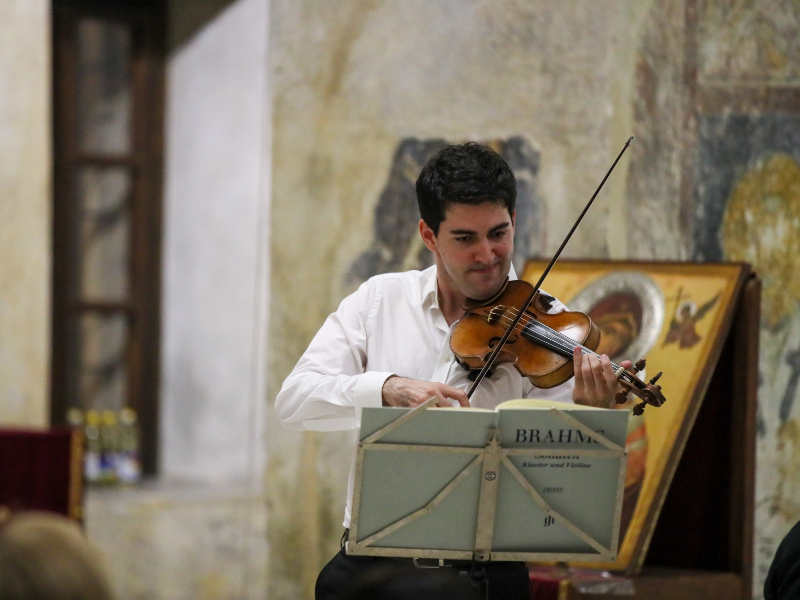 This virtuoso Serbian violinist who performs all over the world, plays music on an instrument more than two centuries old.
– I play the violin made by the French master Francois Lupo from 1775 and it seems to me that it is suitable for this setting. I got it from a very kind collector from Belgium. I have been playing on it for several years. By the way, we are at the "Ohrid Summer" for the first time and the pleasure is huge. These walls of the church "St. Sophia" say everything, they do not need music, but we are here if we can complement this beautiful setting. I know that Leonid Kogan and many top artists have played here, that strong aura is felt and it is really very beautiful, added the Serbian violinist who at the age of 25 became the youngest concert master of the London Symphony Orchestra.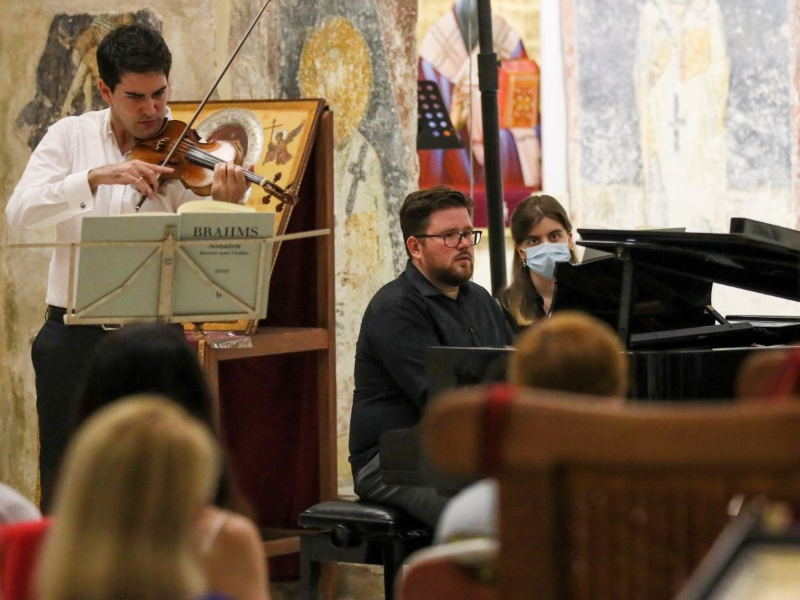 His colleague, pianist Nenad Ivovic, who has won numerous awards and recognitions in his piano career, is performing at the Ohrid Summer Festival for the first time.
– I have no words to describe my first stay in Ohrid. The church is beautiful, the people, the city and the atmosphere are wonderful, we are very well announced and welcomed. It was a pleasure to play in Ohrid. We have been a well-versed tandem for about 15 years. We do not perform very often together, but such occasions as the Ohrid Summer Festival are a good opportunity to meet and give our best. What we played were Brahms' masterpieces of classical music, the most beautiful, the most difficult, both physically and emotionally. Their performance requires a lifetime of maturity in the artist. About 10 years ago we did not even think of playing these sonatas, said pianist Ivovic.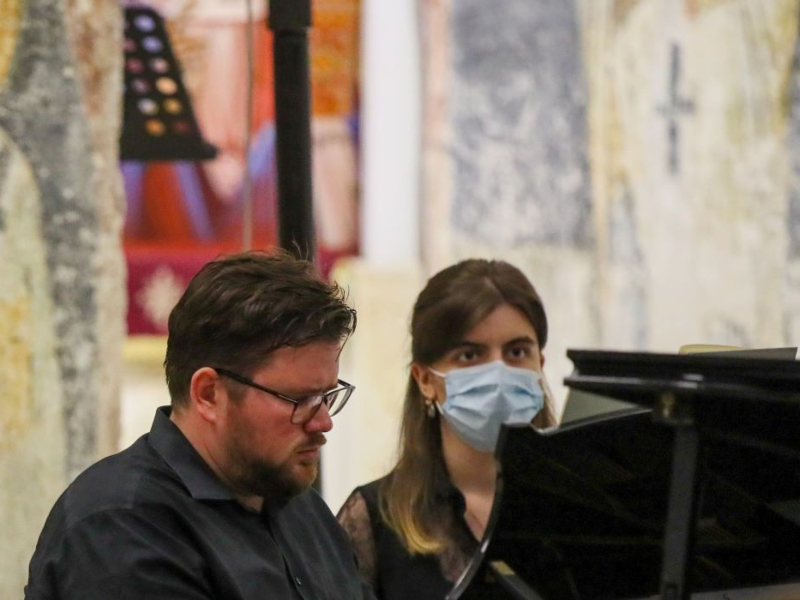 The music program of the Ohrid Summer Festival continues tonight with a concert by Portuguese pianist Vasco Dantas.