The Ohrid Summer Festival continued the project this year as well, introducing the artists to ancient Ohrid through a walk with a professional tourist guide. French harpist Eloise Carlin-Jones was delighted with the walk through the Old part of Ohrid. She visited the Ancient Theater, the Church of St. Sophia, the National Museum The House of Robevci, got acquainted with the traditional making of Ohrid pearls and filigree.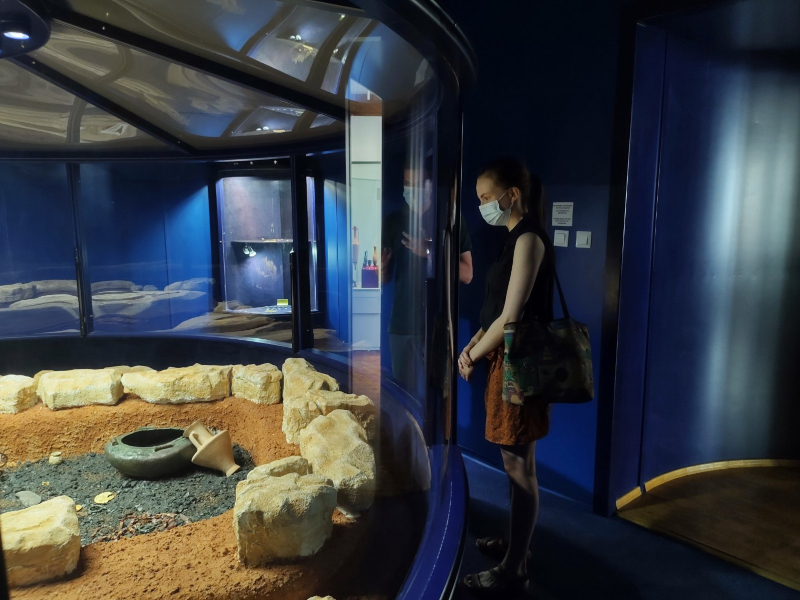 "I am delighted, I learned a lot about ancient Ohrid, history, culture and tradition. The beautiful Lake Ohrid. "I am grateful to the Ohrid Summer Festival for this opportunity to get to know the unique values ​​of the beautiful city," said French harpist Eloise Carlin-Jones.
She was especially fascinated by the valuable exhibitions in the House of Robevci.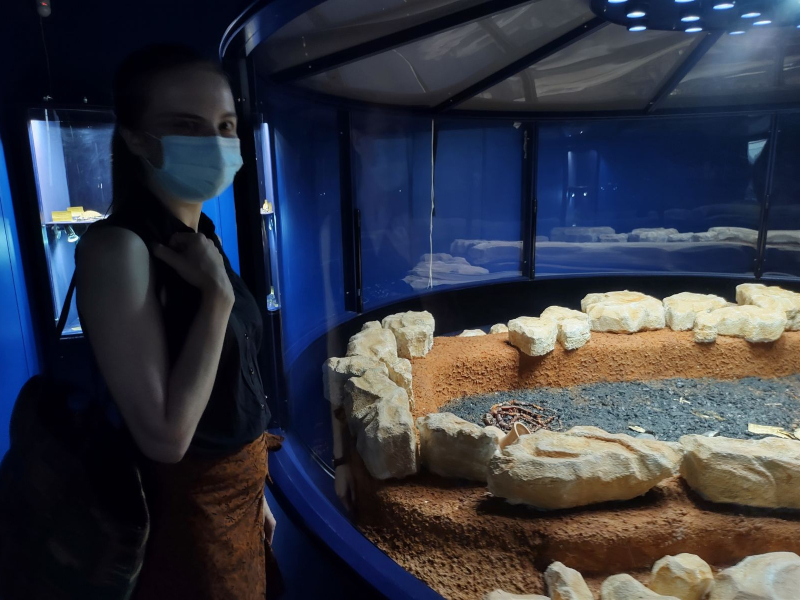 "I had the opportunity to see valuable archeological exhibits from prehistory to the medieval period. "The unique carvings, coins, tools, and especially the gold jewelry on display in the Golden Room at the museum are beautiful."
The young harpist from the popular filigree studio PS Filigran, the Sikaleski family received a valuable gift in memory of Ohrid.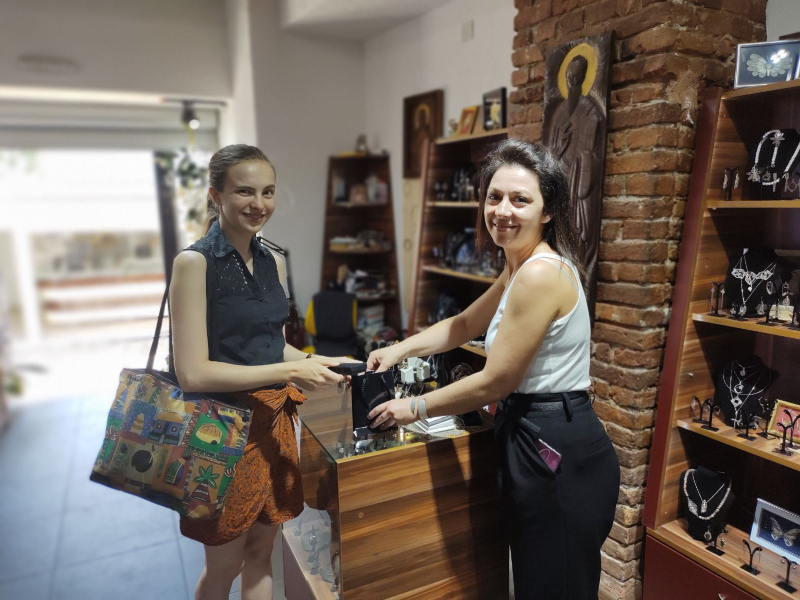 The introduction of walks with a tourist guide for the artists at the Ohrid Summer Festival two years ago proved to be a successful project, through which a strong promotion of the cultural and historical wealth of Ohrid.