Outstanding Macedonian artists Stojan Dimov, Dino Imeri and Ninoslav Dimov performed a summer musical fantasy with saxophone, clarinet and piano last night with their performance at the "Ohrid Summer".
The three top artists who have impressive international solo careers, as a trio, fit perfectly into the ambiance of the church "St. Sophia" and gave the audience a wonderful musical journey with a specially selected repertoire.
-Because the festival is held in the summer, we decided to make a program that will be more acceptable to a wider circle of people, audible, singable and not something that requires prior knowledge and introduction to classical music. In a word, a program that satisfies a larger number of tastes. We have world authors, some of them are more serious classical authors like Felix Mendelssohn, then we played a very famous composition by the Impressionist Claude Debussy, which is practically an orchestration, "Afternoon of a Fauna", and more recent authors such as Duke Ellington dominated. Blacksmith, Jean Matitia … At the very end we left the best, a composition that Dino Imeri made especially for us, says the artist Stojan Dimov who played clarinet and saxophone on the festival podium.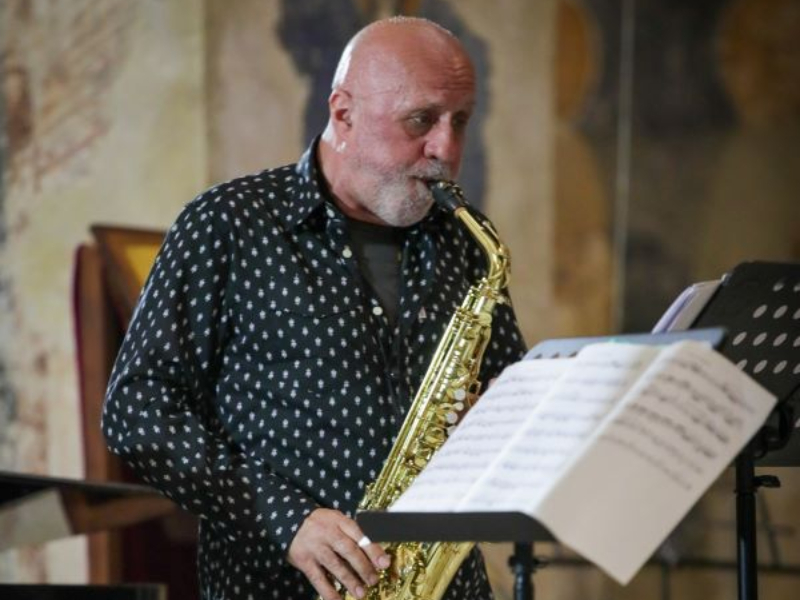 The outstanding pianist Dino Imeri had a solo performance at the Ohrid Summer Festival in 2012, then concerted with violinist Kliment Todoroski, and was part of the class of Professor Boris Romanov whose final concert was held at the festival in Ohrid. The collaboration with his colleagues, as he says, is so inspiring that he composed a work for the trio entitled "Sentimental Habanera" which was performed last night as one of the encores with "Greetings from the Balkans" by Hungarian composer Bela Kovacs.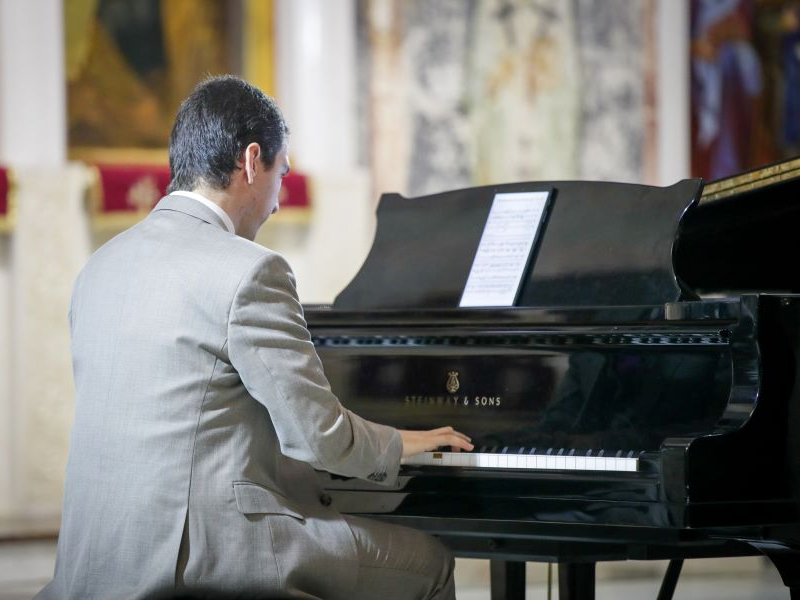 – The composition "Sentimental Habanera" is specially written with the dedication of Professors Stojan Dimov and Ninoslav Dimov, my dear colleagues with whom we have had an excellent collaboration for several years, and for me very inspiring, so inspiring that we miss that composing moment. They themselves, indirectly without any conversations, exclusively through their art and with their playing, somehow contributed quite spontaneously to the rehearsals for concerts to create that "Sentimental Habanera" which to my great pleasure they liked very much, says Imeri.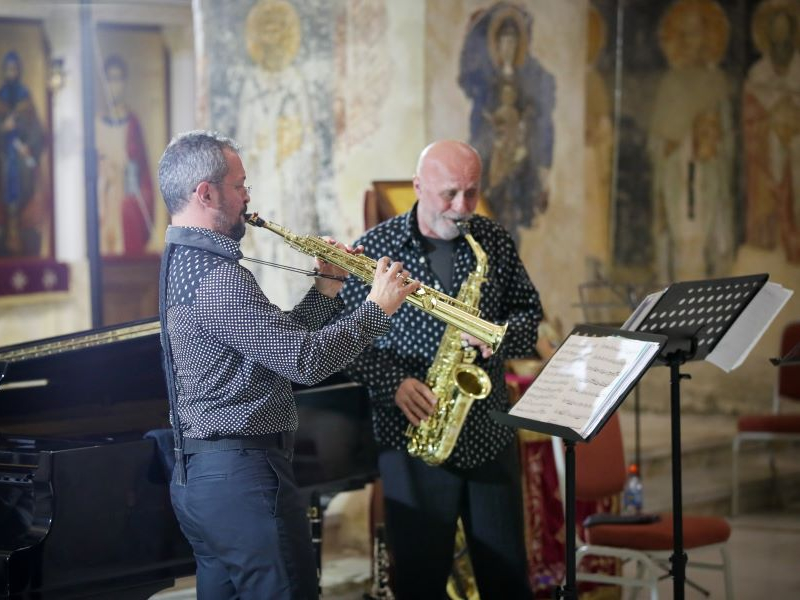 And for the saxophonist Ninoslav Dimov, it is a great challenge to play music in a chamber ensemble, because, as he says, the artists complement each other.
– One is the solo playing, the other is the chamber ensemble. When playing solo, you are dedicated to your party which with the piano is again part of chamber music, but you are not burdened with how the other artist plays and whether he practiced well. The piano simply tries to send it all away, even though it is not a high-altitude accompaniment because there are two artists on the stage. Chamber music for me is always a challenge because we need to complement each other, to listen to each other, and to know each other's tone very well, other people's music and that is what makes the pleasure greater, says Ninoslav Dimov.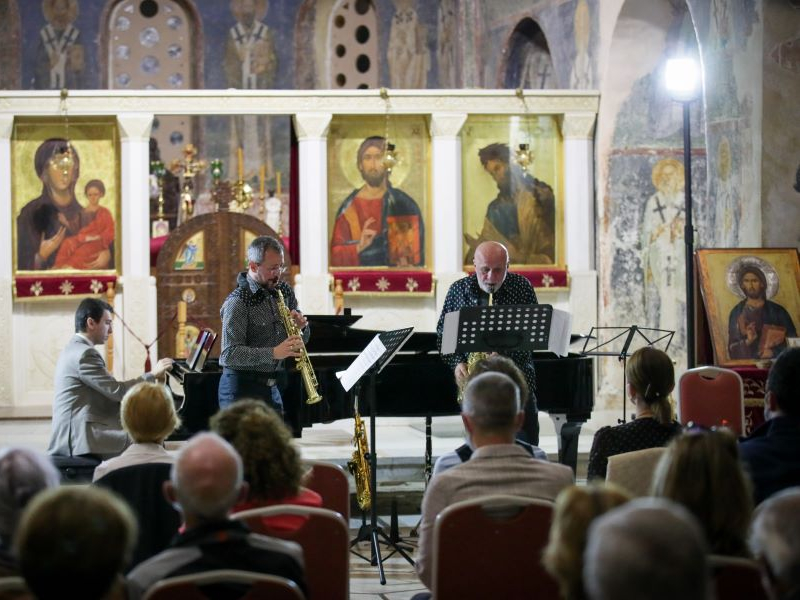 Tonight, the Ohrid Summer Festival offers art lovers the theatre play "Who Killed Janice Joplin"? performed by the Serbian National Theater in Novi Sad, and the music program continues tomorrow, with an evening concert by Russian cellist Kirill Rodin and Bulgarian pianist Janni Zaharieva.