Baroque music from the golden age with German, Italian and French composers was performed last night at the "Ohrid Summer" by the baroque ensemble "Teatro alla Moda" from the Netherlands, which delighted the festival audience with top professionalism and huge creative potential.
Part of this ensemble that nurtures the baroque, is the Macedonian harpsichord player who lives and works in the Netherlands, Cvetanka Sozovska. She performed a work by Johann Sebastian Bach's eldest son, William Friedmann Bach, who was a great virtuoso of his time and left wonderful compositions such as The Fantasy in Solo harpsichord.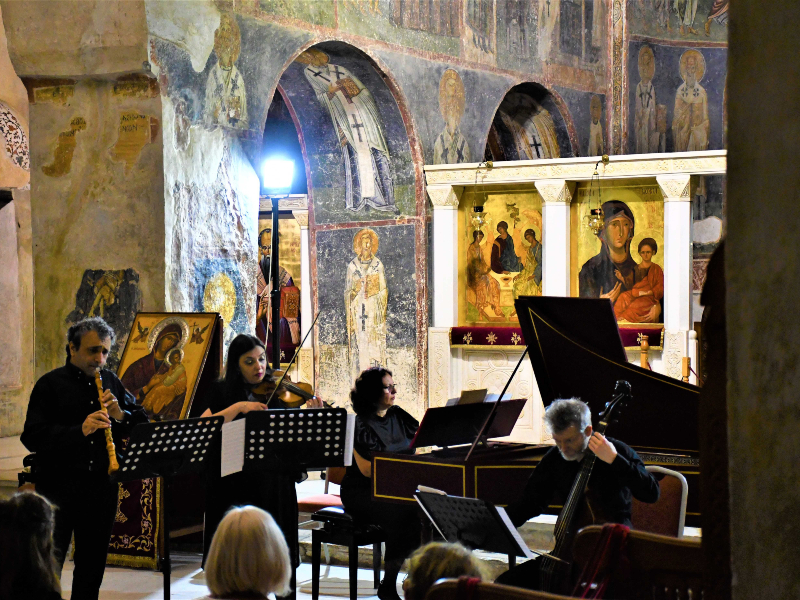 – We presented a program from the high baroque, with works by French composers who in their time are world famous musicians, François Coopran and Leclerc who is actually the most famous gambist at that time, but even today is the greatest artist of this instrument. Then we performed music by Johann Sebastian Bach, by Handel and Telemann who are contemporaries and know each other, said the harpsichord player Sozovska.
Lilia Slavnu, who plays the Baroque violin, last night performed a work by the most famous French violinist who was a revolutionary in his time, Jean-Marie Leclerc, who, as Sozovska said, allowed himself to perform such violin performances that were completely unknown in his time.
The oboist Diego Nadra contributed to last night's beautiful night of the festival, playing the sonata by the Italian composer Antonio Vivaldi.
– This sonata performed by Nadra is the only and most difficult work for oboe as a solo work, added Sozovska.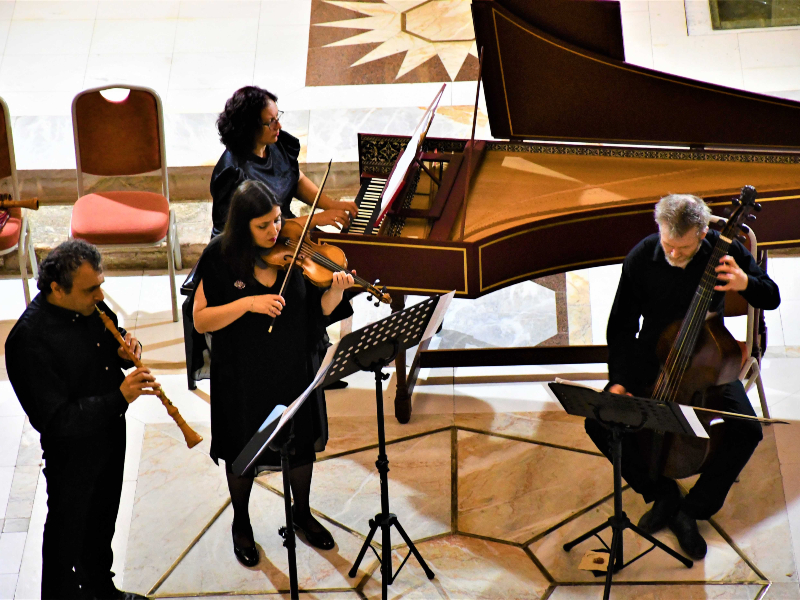 On viola da gamba, the extraordinary selection of yesterday's baroque repertoire was played by the artist Joshua Chatham.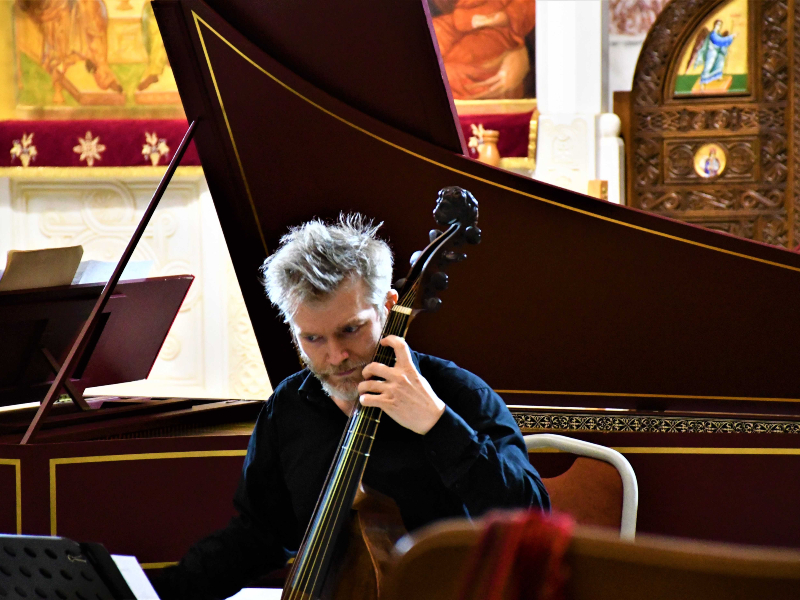 The harpsichord player Sozovska played the harpsichord, which was brought from Serbia especially for her performance at the "Ohrid Summer".
– We are honored because huge efforts were made to make this concert happen, not only because of the pandemic situation, but also because of the lack of harpsichord. This is a copy of a historical harpsichord that performs baroque music in an authentic way. "Ohrid Summer" does not have that instrument . There is one at the Faculty of Music in Skopje, but because of their rules he can not leave the building. That is why the Ohrid Summer Festival made great efforts to find an instrument in Belgrade and we are delighted with this huge move of the festival director and music program selector Natasa Popovic and Danica Stojanova, said Sozovska.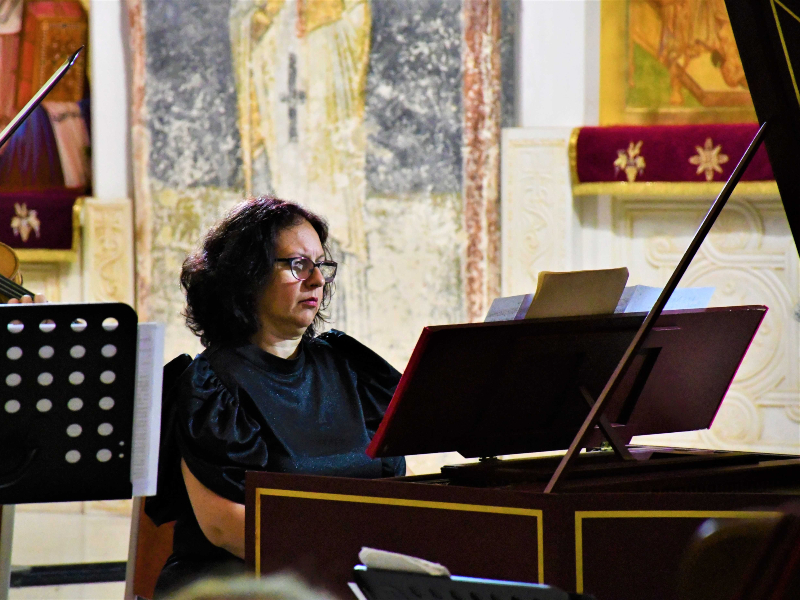 The baroque ensemble "Teatro alla Moda" performs for the first time at the "Ohrid Summer". This chamber ensemble was created during the studies of the artists at the Royal Conservatory in The Hague. They are musicians coming from all over the world.