The Ohrid Summer Festival hosted a violin and piano concert with Serbian artists Vladimir Markovic and Julijana Shulovic last night at the St. Sophia Church.
Violinist Markovic and pianist Shulovic, in addition to their solo careers, have been playing as a duo for more than three decades, since they were both students at the prestigious Tchaikovsky Conservatory in Moscow.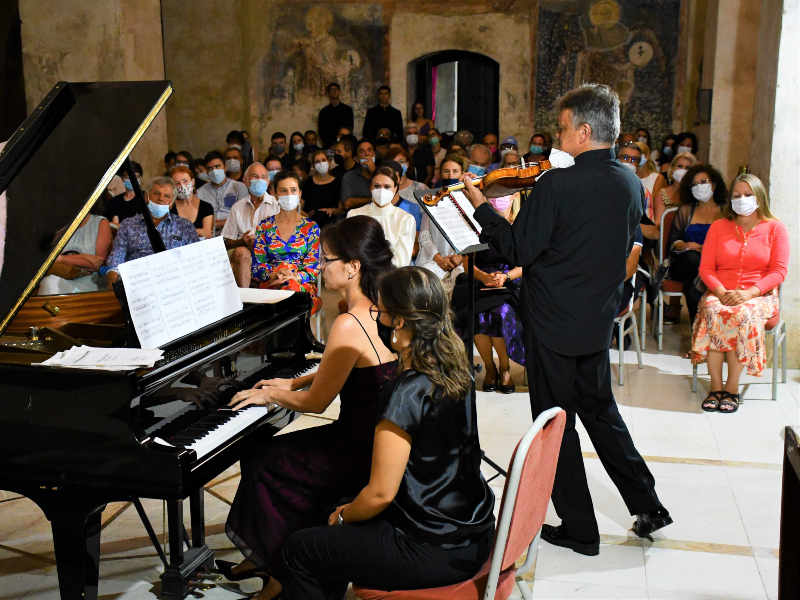 The selection of compositions fit very well in the spiritual ambience of the church "St. Sophia", and Serbian artists performed a work in honor of the great Macedonian actor, director, screenwriter and producer, Ljupco Todorovski-Upa who died earlier this year as a result of COVID-19.
-Because of the whole space where we played, because of this beautiful church I decided the first part of the concert to be baroque music, Handel's sonatas, and finally, the romantic sonata by Frank. As a surprise for the audience, it was the composition "Desert Land" by Draжаan Kosoriќ that we dedicated to a very dear friend of mine from Skopje, the actor Ljupco Todorovski-Upa, who unfortunately, as a result of the coronavirus, is no longer with us. It was an honor to know him, said violinist Markovic.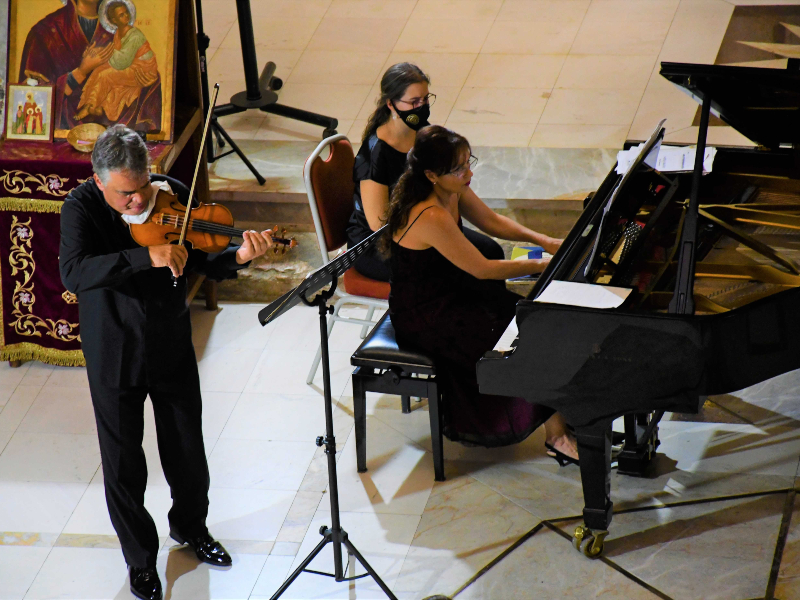 Markovic is equally active as a soloist and pedagogue, holds master classes and is a member of several international juries. in Belgrade.
– I traveled the whole world with the violin. I performed in the former Soviet republics, Scandinavia, Germany, all over Europe, then in Cuba, Asia, but I decided to stay in our area, which is really the most beautiful. Serbia and Macedonia are the most beautiful countries in the world, he added.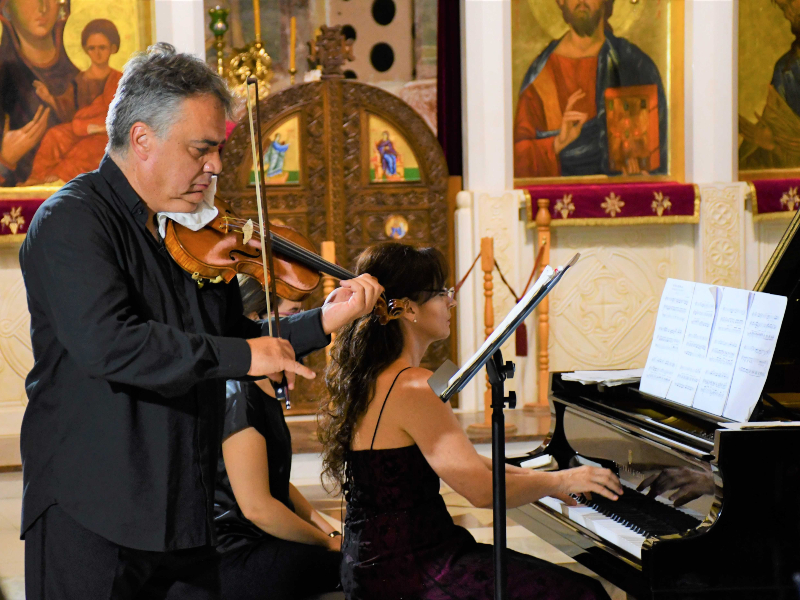 Pianist Juliana Shulovic  performed at the Ohrid Summer Festival a long time ago when she graduated, but since she stays in Ohrid every summer, she is part of the festival audience and enjoys the festival concerts.
– For me, "Ohrid Summer" means much more than a cultural event because I am especially attached to Ohrid and I grew up here. My parents have had an apartment in Ohrid for a long time, so they call me a "Ohrid Belgrade woman" here, and in Belgrade, a "Belgrade Ohrid woman". "I am filled with the spirituality of this church, which has incredible acoustics and power," said Shulovic..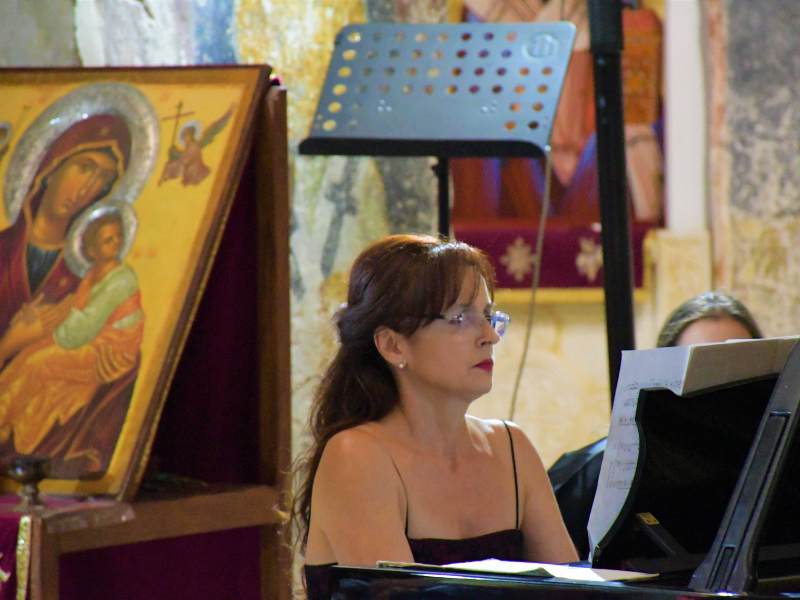 As a surprise of the evening, at the end of the concert with the artists from Serbia, three young violinists from the Republic of Northern Macedonia performed, collaborating with Professor Markovic, Mariana Lazarevic, Jakov Angelov and Aleksandar Vojneski.