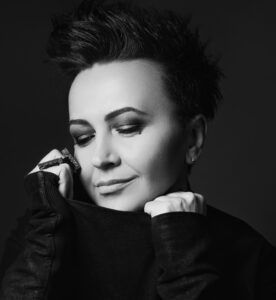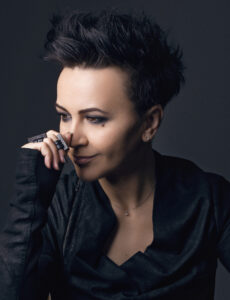 Music journalist Garth Cartwright called her "Bosnian Billy Holliday", alluding to the way Amira Medunjanin "plays" with the "Sevdah", finding a new conjecture and form in the tradition of more than a hundred years old. This unique vocalist is one of the most active promoters of the musical heritage of Bosnia and Herzegovina. Her rich discography, published in collaboration with famous world record companies, is constantly receiving great criticism. The debut album "Rosa" was proclaimed the album of the year in the UK, while the album "Zumra" won the "Indexes" award. In her music, besides the processing of the Bosnian musical folk tradition, there are also melodies from Serbian and Macedonian traditional songs. She has won the prestigious "Best Female Vocal 2012" award by the Orange Foundation.
Zvonimir Šestak first enrolled at the State Conservatory in Kärnten, Austria, where he studied jazz contrabass. He continued his studies at the University of Music and Performing Arts in Graz, where he graduated in 2012. In 2014 he is also gaining his Masters degree there. Šestak has a great concert activity, constantly collaborating with popular musical names and ensembles from around the world.
Guitarist, composer and arranger Ante Gelo graduated and also gained his Master's degree at the University of Music and Performing Arts in Graz, Austria. As a performer during his career he collaborated with significant names from the jazz and pop music scene. In addition, he is also known as a studio producer and arranger, for which he has won many awards. Often he maintains jazz workshops in many places throughout Croatia.
Program:
Bosnian and Macedonian traditional songs:
Pjevat ćemo šta nam srce zna
Tvojte oči Leno mori
Vjetar ružu poljuljkuje
Kad ja pođoh na Bentbašu
Oj golube, moj golube
Moj dilbere
Ah, što ćemo ljubav kriti
Ako znaš bilo što
Što te nema
Snijeg pade na behar na voće
Makedonsko devojče
Gde si dušo, gde si rano
Sve ptičice zapjevale
Oj meglica