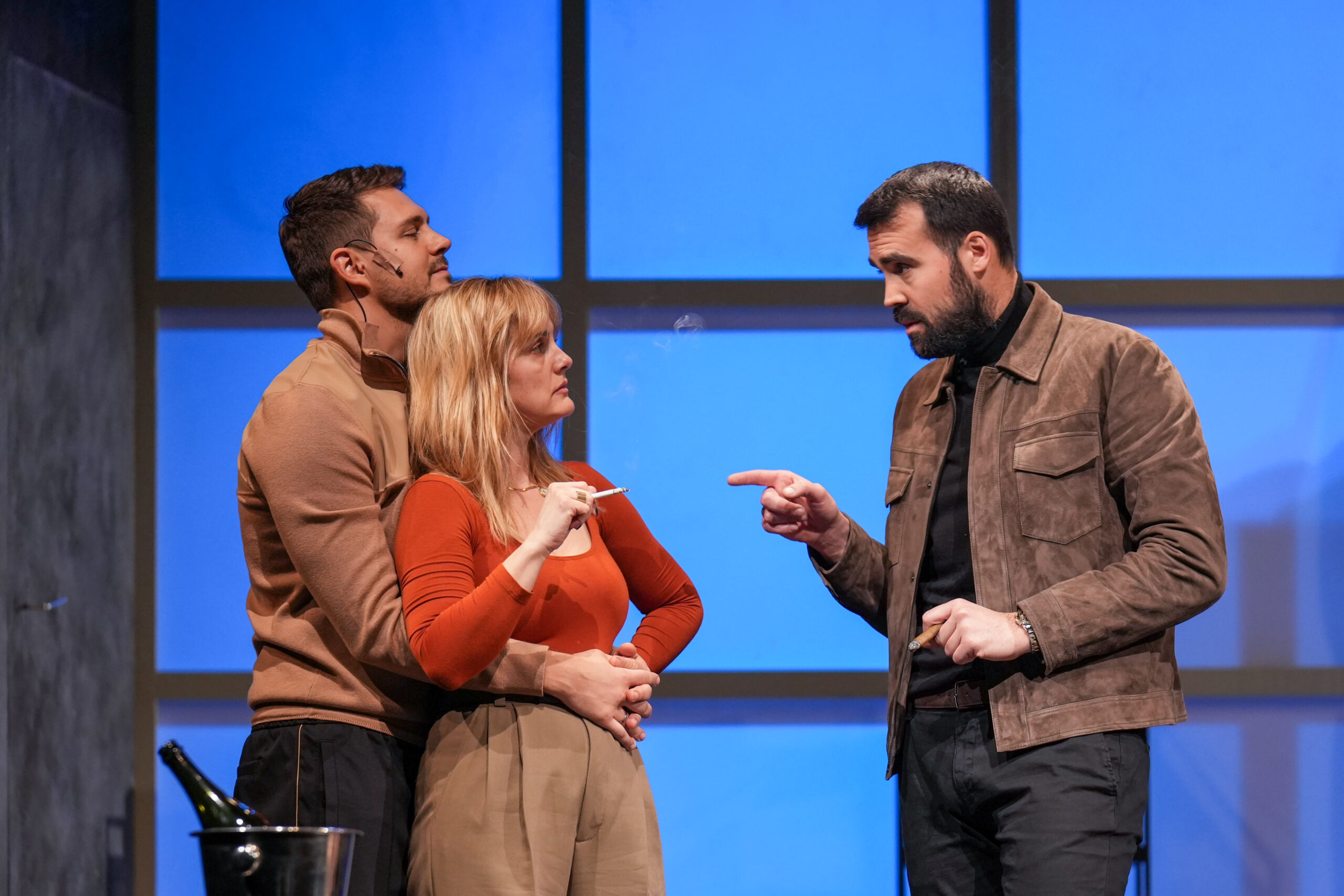 Theatre play "The lie" 
By Florian Zeller
Directed by: Nikola Ljuca
Belgrade Drama Theatre, Serbia
"How much do we lie to ourselves and our nearest and dearest? Do we do it in order to protect our loved ones or to protect ourselves? When we talk about it, it seems quite matter of fact, even though it offers perspectives for a selfsustained light comedy. My intention is to create a play that lives in the now with carefully selected actors, a play that seduces the audience with an entertaining and provocative comedy (everything but) about modern life. The stage is rather rich, a middle class flat. The actors are physically and emotionally succumbed to their fears and acting till the very end. It should at times resemble a mix of contemporary boulevard theatre and comedy, but as the text evolves it skillfully reveals the true intentions of the characters which changes the whole process into a deep psychological realism that almost feels too real. The direction methods used only intensifies the ideological lines of the drama and exposes the essence of the theatre.
Nikola Ljuca
Nikola Ljuca was born on October 22nd 1985 in Belgrade where he also graduates film direction at the Faculty of Drama in the class of professor Slobodan Shijan, His films "Thursday", "Sargeant"," Scenes with women" have been screened at numerous international and Serbian festivals in Montreal, Kyiv, Sweden where they have been awarded over 20 prizes. His first feature film "Humidity" was premiered in 2016 at the Berlin Film Festival in the "Forum" programme, and it was the opening feature of the FEST festival winning several awards including those for Best film, Best director, and Best actor. It was also screened at over 20 international festivals. Ljuca directed the second season of the series "Besa" and is currently developing the projects "Rattlesnake" and "Fires".
At the BITEF theatre he signed the direction of the play "The Death and the Maiden" by Ariel Dorfman and at the Drama theatre in Belgrade the play "The lie" by Florian Zeller.
Cast:
Milosh: Milosh Bikovic
Tamara: Tamara Krcunovic
Micko: Miodrag Radonjic
Jelisaveta: Jelisaveta Teodosic
Dramaturg: Stasha Bajac
Set design: Lazar Bodrozha
Costumes: Ljiljana Petrovic
Total running time: 110 mins
The performance is not suitable for persons under 13 years of age.