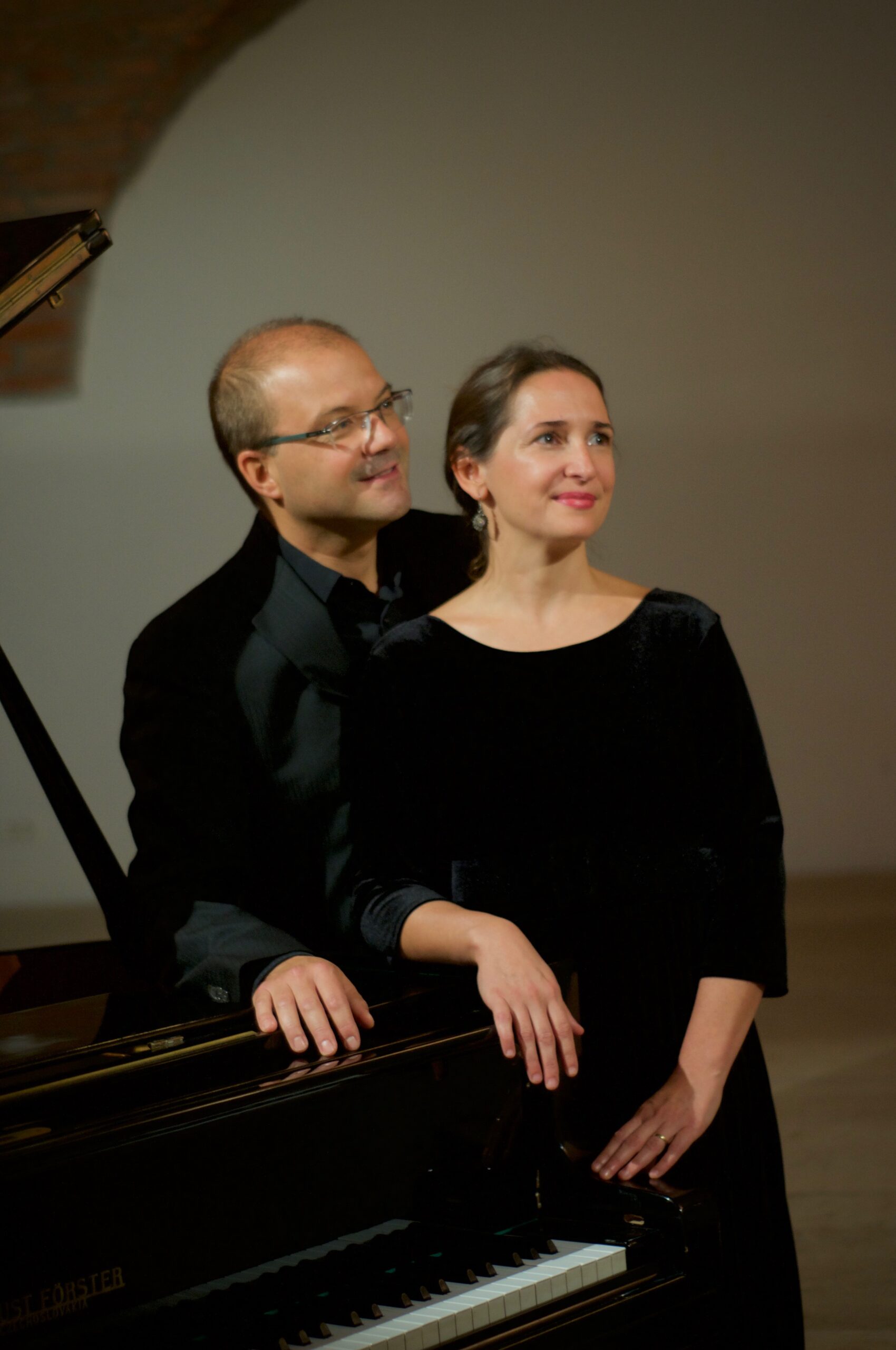 The music programme of Ohrid Summer Festival tonight brings the piano duo "AnAntonio" at the St Sophia church, starting at 9 p.m.
The "AnAntonio" piano duo is consisted of the pianists Ana Josimovska Cagnazzo and Antonio Cagnazzo, both established musicians of Macedonian and Italian origin that now live and work in Ljubljana, Slovenia.
Their unique piano style is formed by their contrasting cultural backgrounds combined with their education in renowned musical institutions such as the Academy of Music in Ljubljana, the "Santa Cecilia" music Academy in Bergamo, Academia "Angelica Constantiniana" in Rome, the Music academy in Pescara as well as through studying and working with such artists as Konstantin Bogino, Dubravka Tomshic Srebotnjak, Rita Trpcheva – Popovikj, Mariagracia Lioy, Carola Grindea, Noel Flores, Aleksandar Serdar, Marina Horak, Mikhail Voskresensky, Aldo Ciccolini, Bruno Rigutto, Marcella Crudeli.
As soloists and chamber musicians they have won numerous prizes at International competitions and have performed with the Macedonian Philharmonic, Slovenian Philharmonic, the orchestra of the Music Academy in Pescara, the Youth orchestra from Martinengo, the orchestra of the International Festival in Chioggia. They have also performed at the Ohrid Summer Festival, at the "Kolarac Hall" in Belgrade, at the National Museum in Sofia, at "Kamerfest" in Prishtina, at the theatre "Paisiello" in Lecce, the hall "Piatti" in Bergamo, at the theatre "Marcello" in Rome, at the Slavic Conservatory in Paris, the "Gothenaum" in Dornach, "Michael Hall" in London, the Music Academy in Oslo etc.
Both pianists are teach at the Waldorf music school in Ljubljana managing to successfully combine their teaching and performing careers. They often teach and give concerts organized by music schools in Slovenia, and appear regularly as educators for EPTA Slovenia and Italy.
Their repertoire ranges from works for solo, duo and two pianos by Johann Sebastian Bach to pieces by Schedrin and Kurtag. In 2014 they released their first CD entitled "Tarantella" with solo and chamber works.