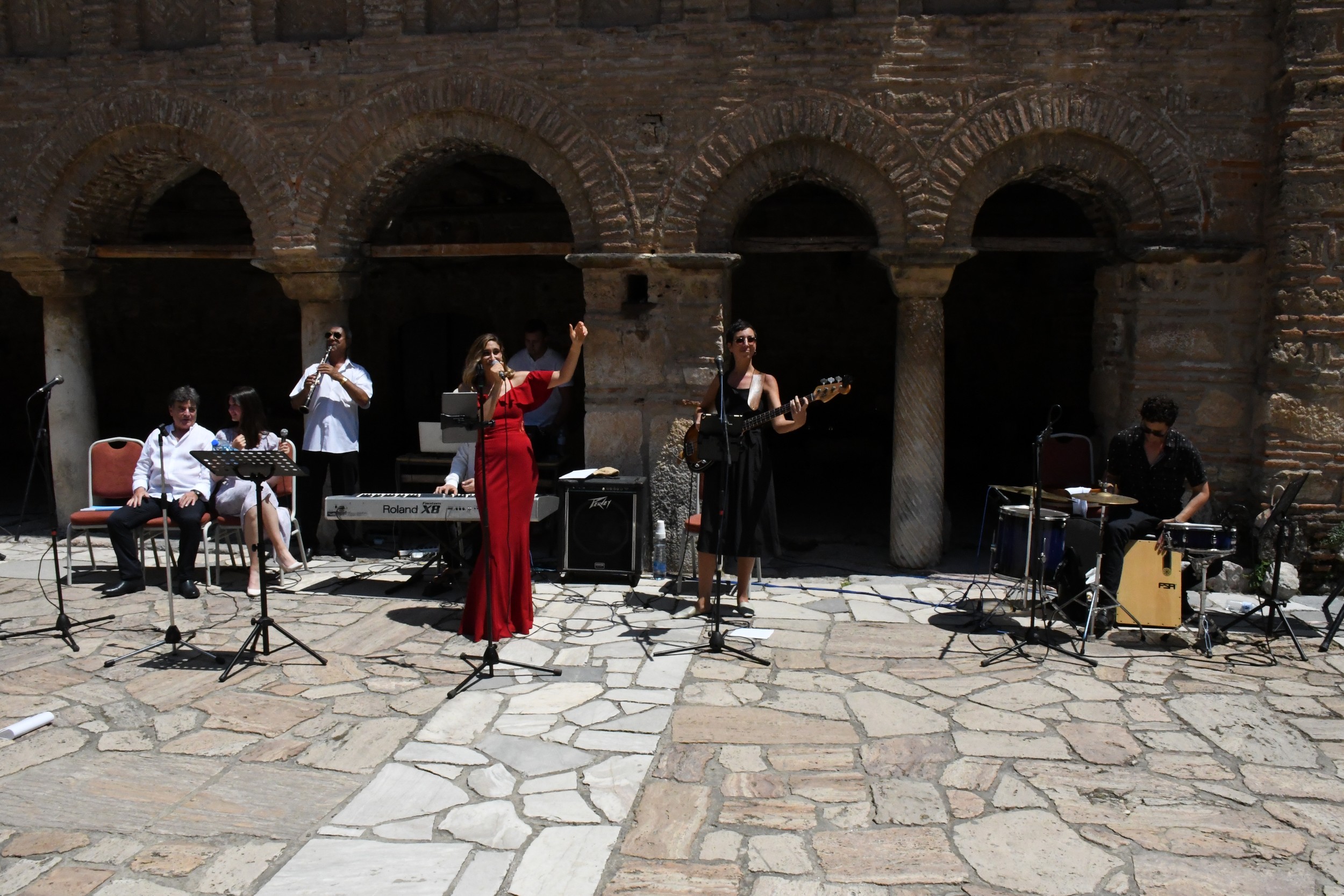 Within the Ohrid Summer Festival, supported by the Fund of the Holocaust of the Macedonian Jews, yesterday was held the concert "Monastir".
The concert showed incredible visualisations and new, but also old compositions, the rich Jewish culture in Macedonia which flourished in Monastir, i.e. today's Bitola before the World War II.
The project is being led by the composer and vocal Sara Aroeste, whereas the author got the idea for its birth during her visit to Bitola, the place of her ancestors.
The artists soloists Sara Aroeste, Helena Susha and Sefedin Bayramov together with Shai Bahar on keyboard, Shani Shavit on bass guitar, Maya Doari on percussions and Vevki Ahmedov on clarinet performed melodies which were favourite among Jews in Monastir in the past, containing themes bearing nostalgia, melancholy, salvation…
– The acquaintance and collaboration with Sara Aroeste dates back several years ago when she, due to her origins in Bitola, came there. Of course, she met people of her profession, among which was I, so I was offered to take part in her project. I am especially glad that we merge energies from different meridians and cultures. Coming this way, towards St Sophia, I was overwhelmed by memories from the time I was more present in Ohrid. This cult place is a regious temple, but also a temple of culture and for me, as an artist, it is a huge honour to be given the opportunity to be part of the project, said the vocal soloist Sefedin Bajramov.
The project "Monastir" is a kind of a testimony of a past time, hoping that music from that period will continue to 'live' today.