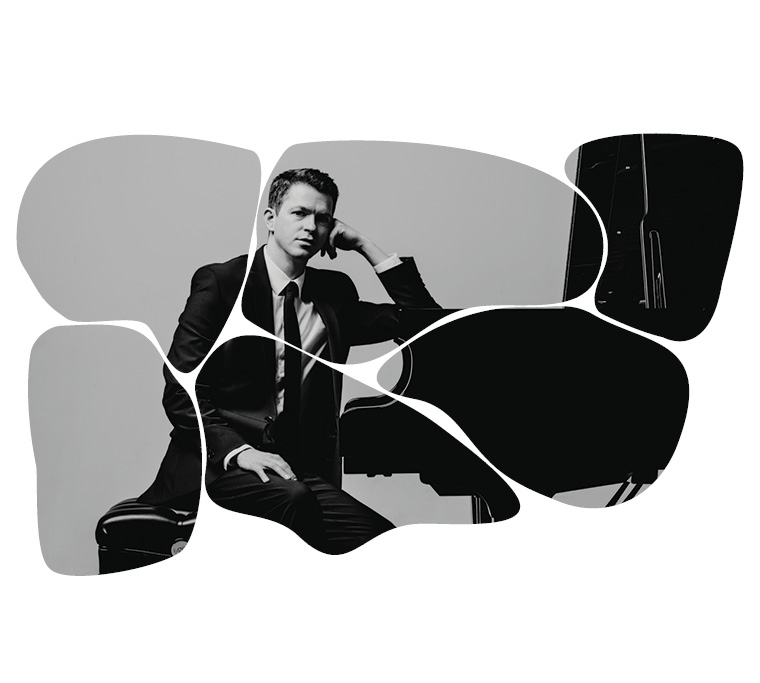 The American pianist Stephen Beus tonight will have his concert within the Ohrid Summer Festival. The concert will start at 9 p.m. in the St Sophia church.
Born and raised on a farm in Eastern Washington, Stephen Beus starts playing the piano at the age of five, and at the age of nine he has his debut with an orchestra. He attended Whitman College, Julliard and the Stony Brooke University. His teachers and mentors include: Leonard Richter, Robert McDonald, Gilbert Kalish, Christina Dahl, and Paulette Richards. He has recorded CDs for various music houses. Beus is an artist supported by "Stainway" and currently teaches at Brigham Young University.
"Strikingly original… an interpretive voice all his own" (Fanfare Magazine). In the space of four months, American pianist Stephen Beus won first prize in the Gina Bachauer International Piano Competition, first place in the Vendome Prize International Competition (Lisbon) and he was awarded the Max I. Allen Fellowship of the American Pianists Association (Indianapolis).As a result of winning the Juilliard School Concerto Competition Mr. Beus made his Carnegie Hall debut with the Juilliard Orchestra and James DePreist, playing Prokofiev Concerto No. 3. He has also performed as guest soloist with the Gulbenkian Symphony (Lisbon), Oxford Philomusica, the Tivoli Symphony (Copenhagen), the Tbilisi National Opera Orchestra, the Northwest Sinfonietta (Seattle), the Royal Philharmonic of Morocco (Casablanca), the Vaasa Symphony Orchestra (Finland) as well as with the Hamburg, Indianapolis, Nashville, Santa Fe, Utah, Fort Worth, Tucson, Jacksonville etc. Equally active as a soloist, Mr. Beus has performed at Wigmore Hall, the Salle Gaveau and Salle Cortot (Paris), Merkin Hall, the Shanghai Oriental Arts Center, the Central Conservatory (Beijing), Teatro San Carlo (Naples), Carnegie Hall (Weill Recital Hall), the Queluz Palace (Lisbon) and has performed for the Dame Myra Hess and Fazioli Salon series (Chicago), the International Keyboard Institute and Festival (New York City), and has given recitals across the United States as well as in Shanghai, Beijing, Kazakhstan, Russia, Finland, Denmark, Switzerland, Germany, China, France, Italy, Portugal, and the Czech Republic.