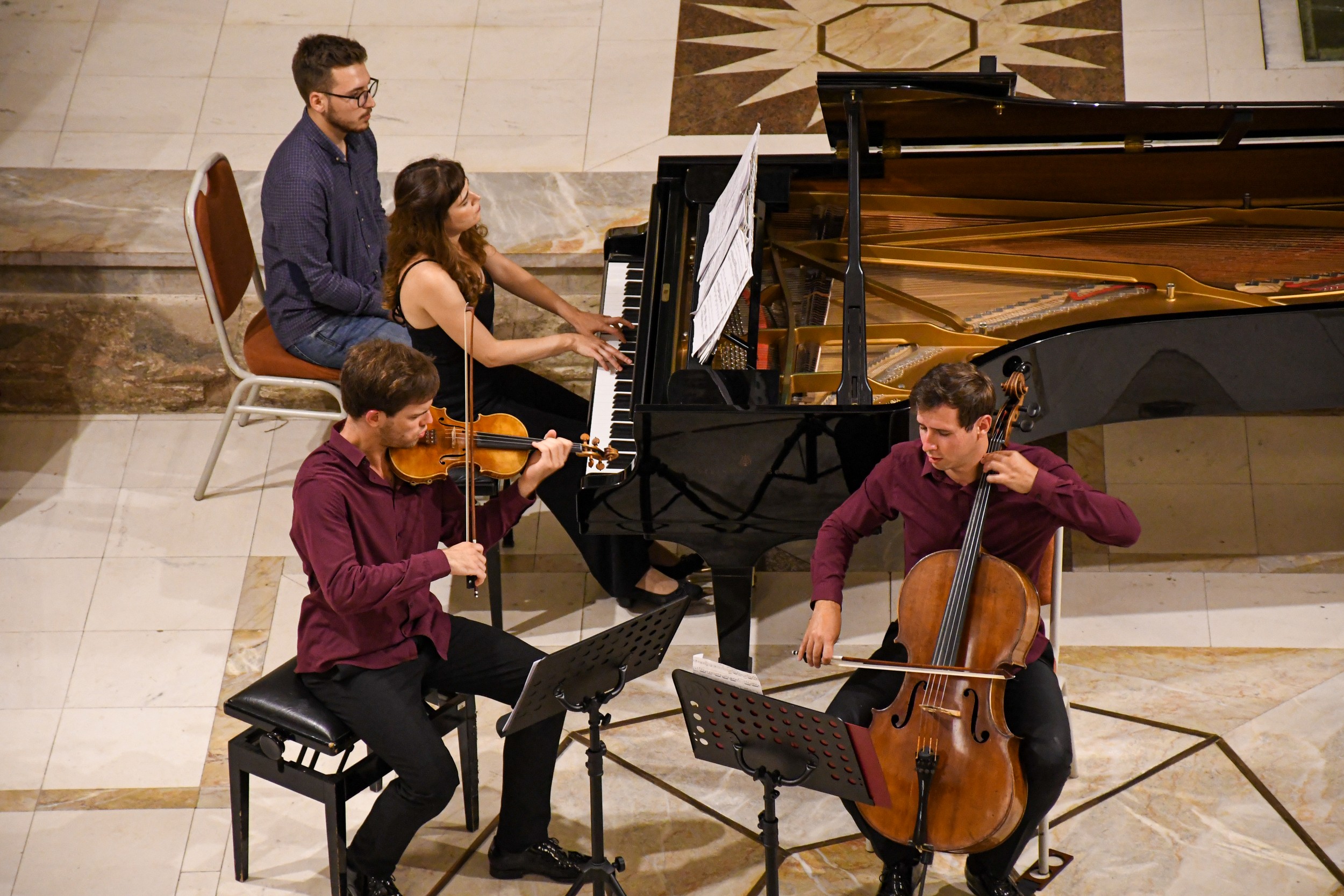 Yesterday evening the trio "Incendio" gave an excellent concert at the Ohrid Summer Festival
The young charming members of this music ensemble, the pianist Carolina Frantishova, the violinist Filip Zaykov and the cellist Vilem Petras amazed the audience at the St Sophia church with an amazing tone projection and virtuosity at the performance of "Tristia" from the "Obarman's Valley" S. 378c(S.723) for piano trio by Franz Liszt, Piano trio No.3 by Bohuslav martinu and Piano trio No.2 op.26 by Antonin Dvorak.
-It's our first time in Ohrid and we are very glad that everything went well. The audience was so nice and hospitable and we enjoyed so much, and we hope the audience enjoyed equally. It's unusual, but also amazing to perform in such a churc. At some places the acoustics is even too high, but in this church it is quite amazing and perfect for such concerts. We have performed together for 6 years now. I heard for the Festival by my professor Mikhail Kanka who also performed here, said the cellist Vilem Petras.
Trio Incendio was founded in 2016 in Prague by pianist Karolína Františová, violinist Filip Zaykov and cellist Vilém Petras. The trio has won several national and international competitions in classical music. It is part of the European Academy for chamber music where young ensembles get the opportunity to learn with outstanding artists and professors. They take pert in many master classes.
The trio regularly participates in the International Summer Academy in Reichenau, organised by the University of Music in Vienna. At the academy, they were awarded the Wiener Klassik Prize, Bohuslav Martinů Prize and AHUV Prize for the best interpretation of Czech contemporary music. The trio was awarded with the Chamber Music Award of this Academy, as well as the Audience's Award.