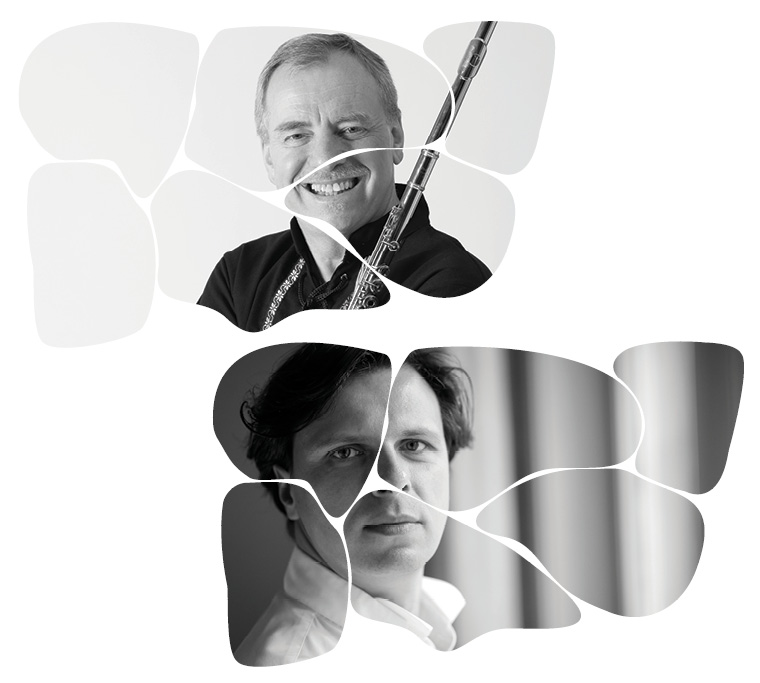 The flute player Janosh Balint from Hungary and Vladimir Miloshevikj from Serbia will perform in the cathedral church St Sophia, tonight at 9 p.m.
The concert, part of the music programme of the Ohrid Summer Festival, includes pieces by Debussy, Dvorak, Dorpler, Bartok, Massenet and Borne.
Born in 1961 in Hungary, Janos Balint graduated from the "Franz Liszt" Academy of Music in Budapest in 1984. He won many awards at international competitions (Ancona, Leipzig, Markneukirchen). In the period 1981-1991 he was solo flutist of the Hungarian Radio Symphony Orchestra and held the same position at the Hungarian National Philharmonic Orchestra in the years 2000-2007. Janos Balint is the founder and director of Doppler Flute Institute at Budapest, and at the moment he is a professor at the Musikhochschule in Detmold, Germany and guest professor at the "Karol Szymanowski" Academy of Music in Katowice. As a soloist he has performed in almost all European contries and also in the USA, Japan, Taiwan, Korea and Israel with partners like András Schiff, Martha Algerich, Miklós Perényi, Zoltán Kocsis, Auréle Nicolet. He has recorded over 30 CD-s with Hungaroton, Capriccio and Naxos.
Every year, he conducts 10-12 master classes all over the world in some of the finest educational institutions including the Sibellius Academy Helsinki-Finland, the Musichochschule in Vienna-Austria, Trinity College London-England and many more. His wide repertoire for flute includes more than a thousand works from baroque to contemporary including works written especially for him. These pieces include concertos, works with orchestra, with strings, guitar, harp, piano, and voice and to make this wide repertory even richer he often makes his own transcriptions. One of the most prominent Serbian pianists of his generation, Vladimir Milošević s graduated from the University of Arts in Belgrade, where he studied with Prof. Nevena Popović. After finishing his postgraduate studies with Popović, he continued with his specialist studies in Italy at the renowned academy, Incontri col Maestro in Imola, with Lazar Berman and Michel Dalberto. Vladimir has been proclaimed the Rising Artist by the New York Concert Artists & Associates and was featured with the NYCA Symphony Orchestra in 2014 at Merkin Concert Hall in New York City. Vladimir performed at some of the most celebrated music halls in Paris, London, Berlin, Prague, Vienna, Tel Aviv, Milan, Rome, Perugia, Venezia, Rennes, Nice, Lyon and Vilnius among others. As the winner of the international competition, Concerti in Villa in Vicenza, Italy, he gave his debut concert at the prestigious Carnegie Recital Hall in New York in 2005. He has toured South Africa, Brazil Morocco and Australia, where he has performed with his recitals and held seminars. He has won many awards and recognitions from international competitions in France, Poland, the USA, Australia and Italy.