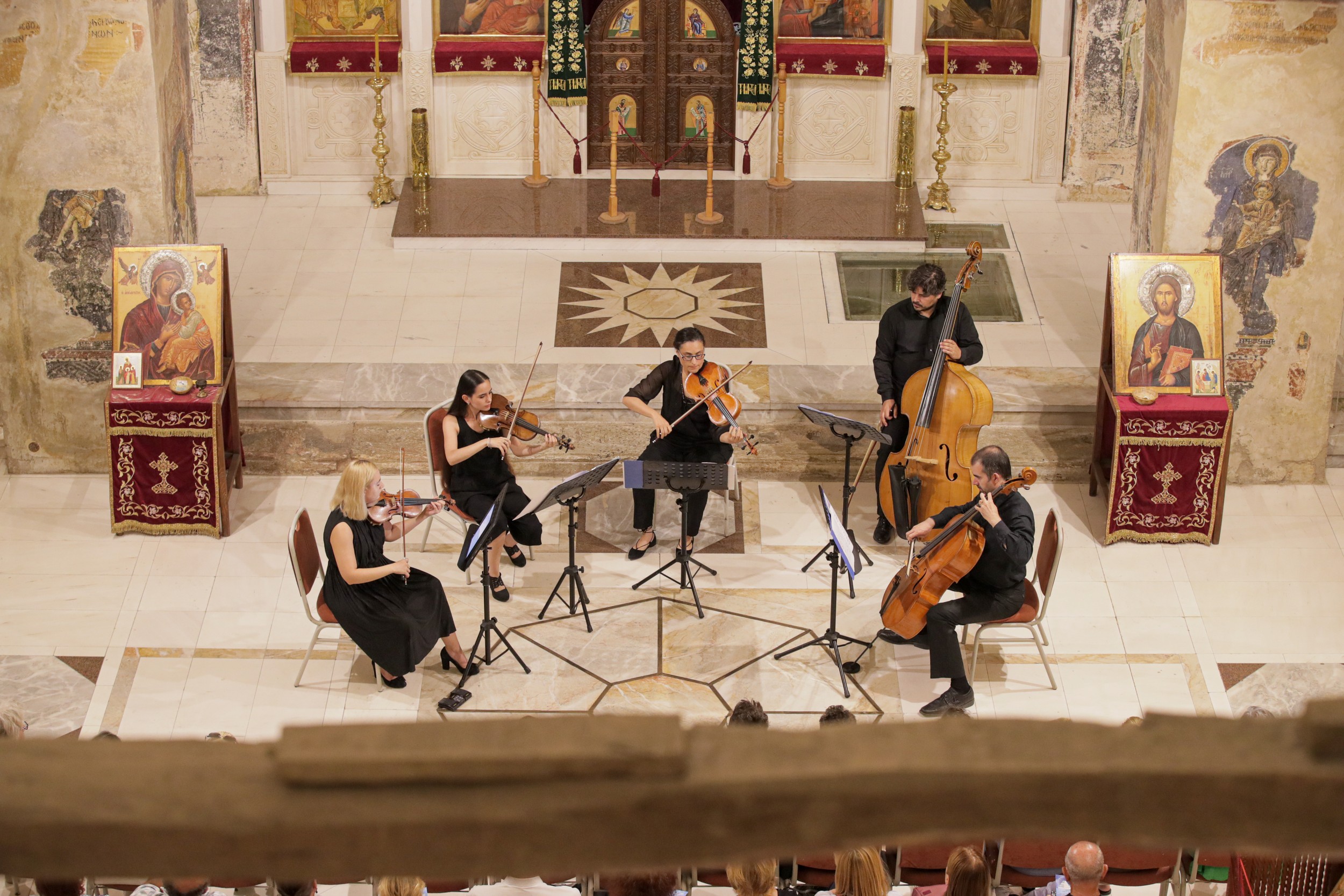 The quintet "Viena chamber symphony" left a strong impression on the audience with their concert which took place yesterday evening at Ohrid Summer Festival.
The talented young musicians living and working in the Austrian capital Viena created an amazing ambience in the cathedral church St Sophia, performing pieces from the classical repertoire.
At Ohrid Summer Festival, the violinists Laura Lozzi and Estelle Weber, the viola player Georgia Veneziano, the cellist Sergio Mastro and the double-bass player Damian Posse, once again proved their uniqueness in music performance which helps them gain popularity on European and worldwide stages.
– We perform at the Festival for our first time, but I hope that it won't be the last. We fell in love with the beauty of the church, in its acoustics and the frescoes. We know many artists who have performed at the Festival in this amazing church and that is why our performance here is a special honour. We played something special for the audience, in the first part of the concert we brought the first movement from Symphony No.4 by Gustav Maller, then we performed a composition by Eric Wolfgang Corngold, and after the break we performed the String quintet in G major by Antonin Dvorak, said the cellist Sergio Mastro.
The Vienna Chamber Symphony is an ensemble founded in 2006 and has a wide repertoire starting from to 19th century to contemporary compositions, often performing works by (unjustly) forgotten and overlooked composers bringing out the very best of the Ensemble members.
Members usually perform as a string quintet following similar musical and artistic components of the chamber orchestra, with a "symphonic" concept. Besides developing symphonic/opera approach towards chamber music, they also strive towards making new versions on pieces aimed for string quintets.