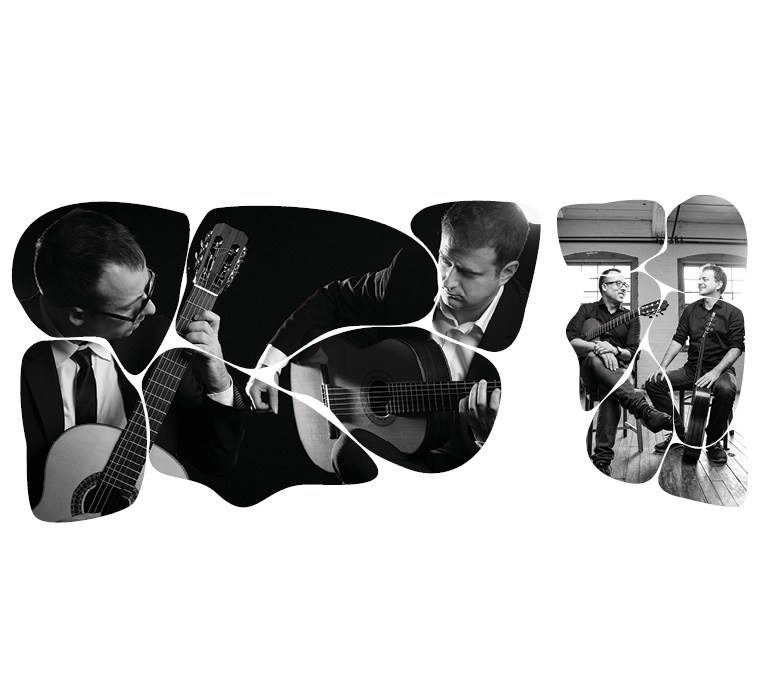 The twenty-sixth festival evening at the 62nd Ohrid Summer Festival brings a concert for guitar duo with the Montenegro artists Goran Krivokapic and Danijel Cerovic. The guitar duo will perform in the St Sophia church at 9 p.m.
The magnigicent guitarists Goran Krivokapić and Danijel Cerović are frequently invited to prestigious international venues around the world, such as Saint Petersburg Philharmonia Hall in Russia, Manuel de Falla Hall in Madrid and Concertgebouw in Amsterdam.
The Montenegrin Guitar Duo has a large repertoire, comprising transcriptions of ancient music and original compositions written in the 19th, 20th and 21st century, with a special emphasis on contemporary music written for two guitars.
Their education work has taken them to Toronto University and Montreal Conservatoire in Canada, to Chapman and Metropolitan universities in the USA, Maastrich Conservatoire in the Netherlands and Tianjin University in China. Their debut CD comprising of pieces by C. Domeniconi, A. Piazzolla and D. Bogdanović was published by the Montenegrin Music Centre in 2013. In 2015, Naxos released the first of two volumes of J. S. Bach's English Suites, transcribed by the duo for two guitars. Completing this unique project to transcribe and record the entire set of English Suites, Volume 2 was released in June 2018. Their historically informed performances of their own arrangements for two guitars of J. S. Bach's English Suites have received particular praise from the critics for their authenticity of performance and specific transcriptions.