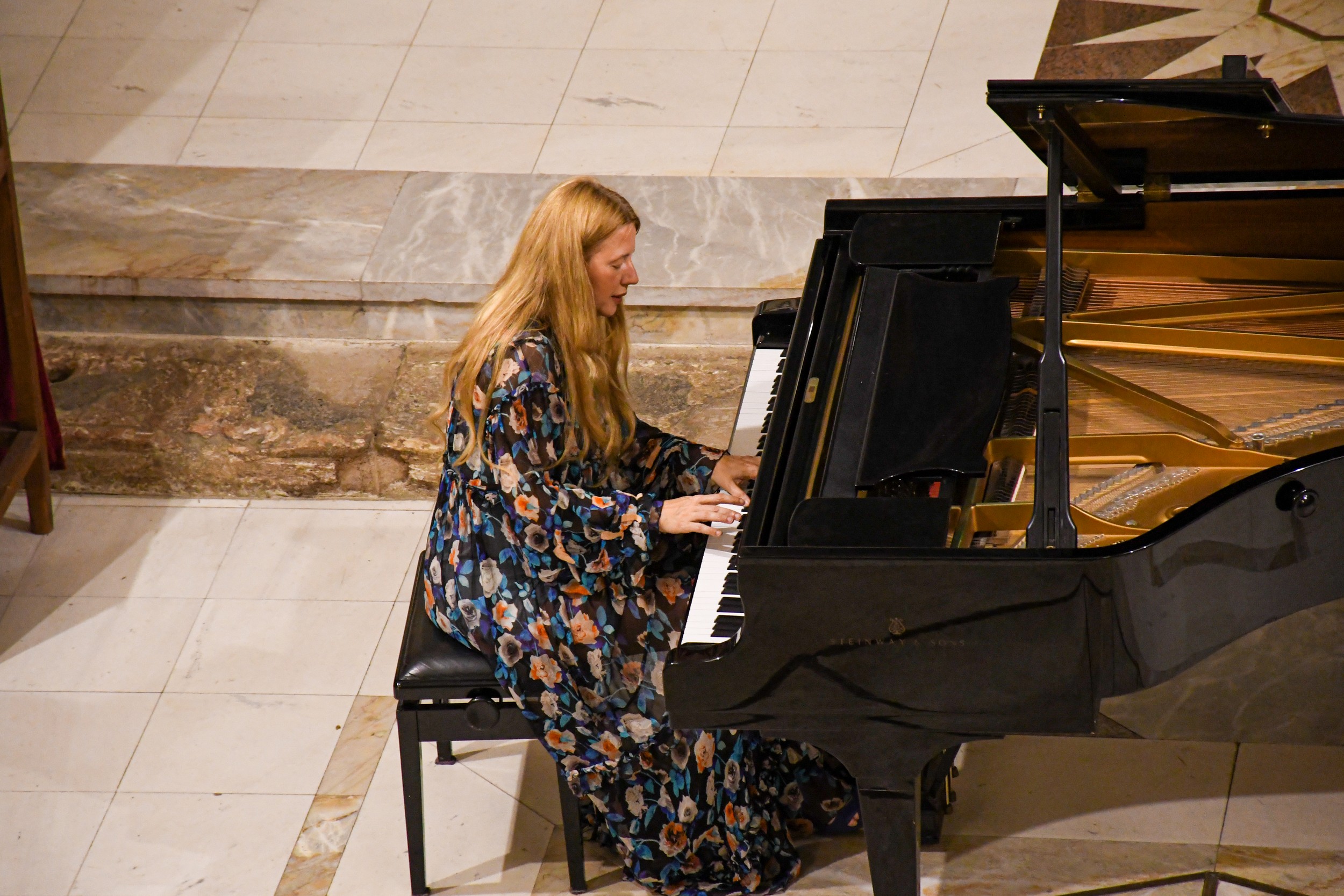 Yesterday evening the Ukrainian-USA pianist Valentina Lisitsa had a concert with an impressive interpretation of classical music pieces in the St Sophia church, as part of the 62nd Ohrid Summer Festival.
Valentina Lisitsa is considered as the first Youtube classical music star, but she is more than that. She is the first classical artist who has succeeded to turn their Internet success into a global concert career in some leading concert halls in Europe, USA, South America and Asia.
– This is an amazing venue for a concert, a truly beautiful church. All the mosaics, frescoes are really amazing. The acoustics left me speechless, as well as its history and age. I was surprised that the audience was so concentrated and quiet, I noticed that at the intermissions between the pieces. I started with a Ravel's piece Gaspard de la nuit, which sounded very Impressionistic, like painting with notes. Then I played Rachmaninof's Second Sonata, the more complicated version with more notes, which is more interesting. Then, after the intermission, I dedicated the whole second part of the concert to Chopin, I played the four Scherzos and Fantasy op.44. For the encore I chose the Early Polonese by Chopin, the Hungarian dances by Brahms and the Hungarian Rhapsody No.2 by Liszt. The programme was about half of my usual programme, chosen special for the festival, because some pieces are hard and aimed for study, so since this is a summer festival, I put some more joyful and playful pieces, said Valentina Lisitsa.
For the concert which lasted more than 2 hours, for the virtuousness on the piano and outstanding individuality, passion, Lisitsa was rewarded with standing ovations and numerous encores.