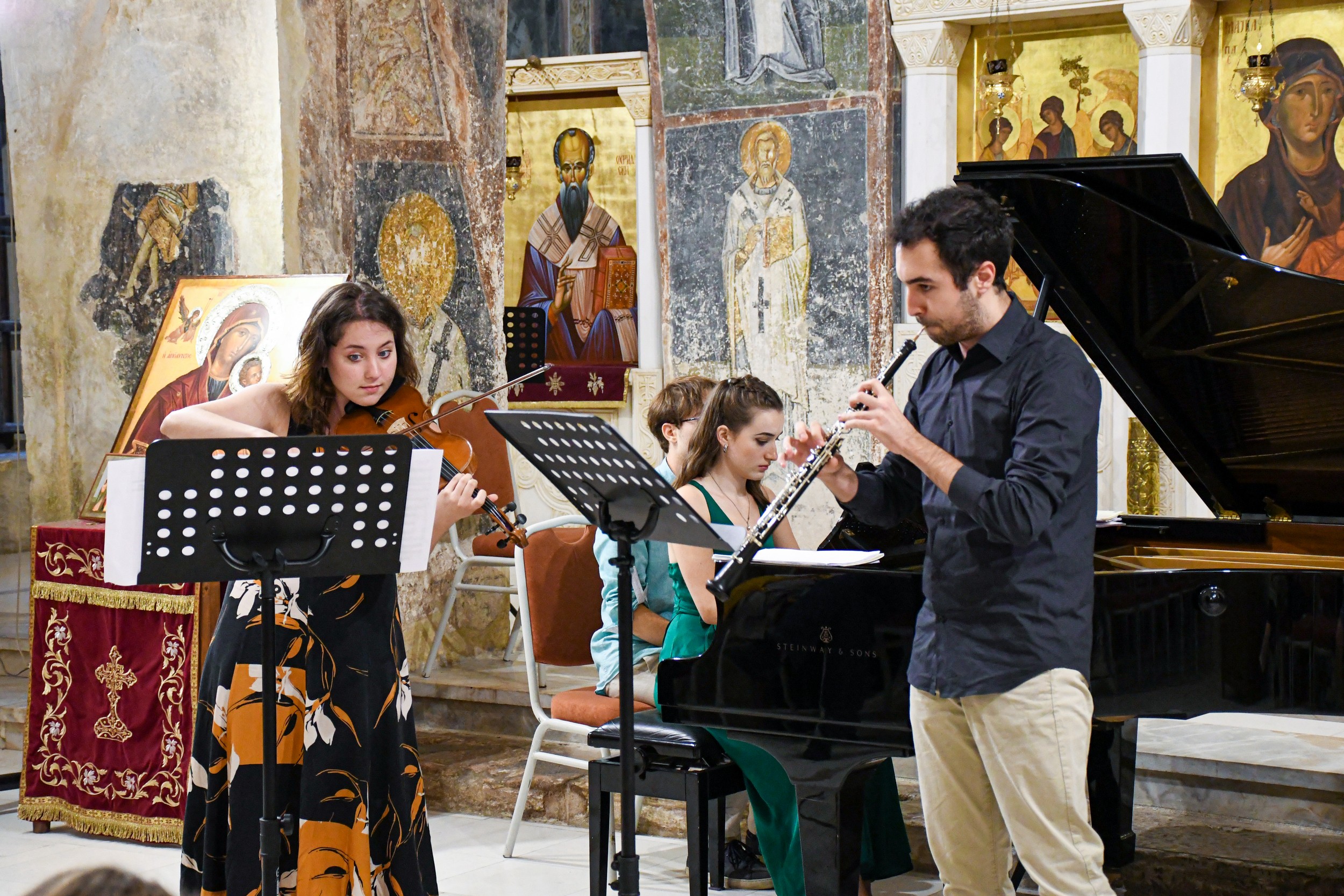 Plenty of romantics and high professionalism showed the young, but very talented artists who took part in the international master class in Ohrid under mentorship of the pianist Tamila Guliyeva and the violinist Emilio Percan. Yesterday evening they performed on the podium in the St Sophia church, showing the acquired knowledge and skill on their instruments.
As the Macedonian violinist Emilio Percan says, with an active teaching and performing career and more than 150 prizes won by his students, this year the class was attended by 14 participants.
– This year we had 14 participants from Austria, Bulgaria, Greece, Turkey, Germany, Serbia and North Macedonia. We had an interesting team. We could feel the expressiveness in their work, playing and communication. At the final concert we brought plenty of romantics, virtuosity, many different colours through the played pieces, says Percan.
The International master classes for violin, viola and chamber music under the leadership of violinist Emilio Percan has been taking place since 2009. The first three years the master classes took place in Istria, Croatia and from 2014 with the support of the Ministry of culture of Republic of North Macedonia, they are taking place in Ohrid. During the years over 150 talented young musicians from many countries. Traditionally the most successful participants are selected for the final concert which is part of the Ohrid Summer festival.