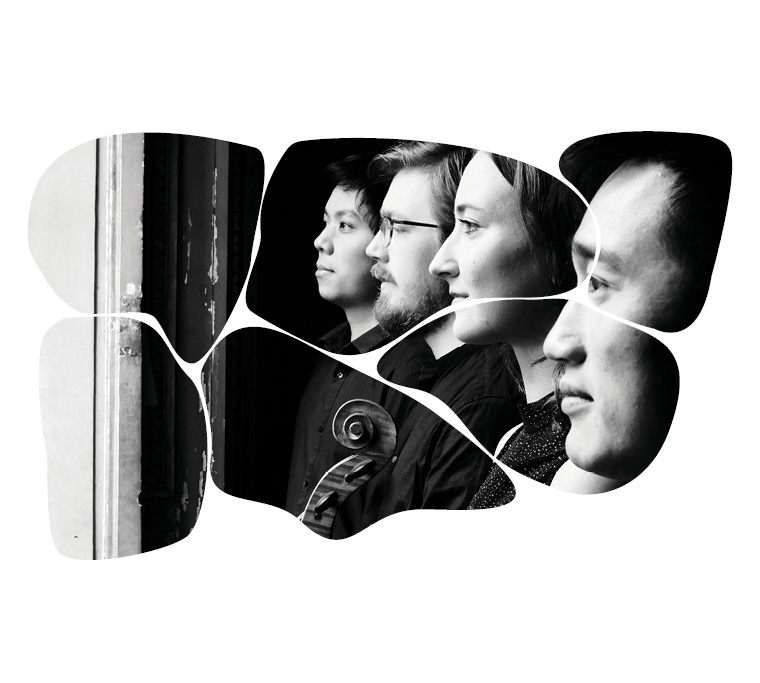 One of the most promising quartet of the new generation, "Simply Quartet", tonight will perform at Ohrid Summer Festival. The concert will take place at the St Sophia church at 9 p.m.
The members of the ensemble (the violinists Danfeng Shen and Antonia Rankensberger, Xiang Liu on viola and the cellist Ivan Valentin Hollut Roald) come from China, Norway and Austria and, as a young, international ensemble, have already acquired a great reputation within the chamber music scene.
The Simply Quartet is continuously searching for a deep understanding
Originally founded in Shanghai under the auspices of Jensen Horn-Sin Lam, the quartet moved to Vienna to intensively explore the essence and origins of quartet playing – at the Joseph Haydn Institute of the University of Music and Performing Arts Vienna, the ensemble studies with Johannes Meissl, who has become the ensemble's most important mentor since the move to Austria. In addition, the quartet owes valuable experiences and impulses to its years at the European Chamber Music Academy.
The quartet has already been awarded four first prizes at renowned chamber music competitions: At the International Carl Nielsen Competition in Copenhagen & the "Quatuor á Bordeaux" in 2019, the "Franz Schubert and the Music of Modernity" in Graz in 2018 and in 2017 at the International Joseph Haydn Chamber Music Competition in Vienna.
In the 2021/2022 season, the Simply Quartet will be one of the selected ensembles of the ECHO Rising Stars series with concerts at BOZAR Brussels, the Festspielhaus Baden Baden and the Concertgebouw Amsterdam, among others. The Austrian composer Julia Lacherstorfer is composing a string quartet for these tours. In addition to the ECHO Rising Stars concerts, the ensemble will make its debut at the Berlin Philharmonie and the Philharmonie de Paris in the same season. At the Vienna Konzerthaus, the Simply Quartet is part of the Great Talent programme. In addition to concerts, the artists receive intensive artistic support within the framework of this programme.