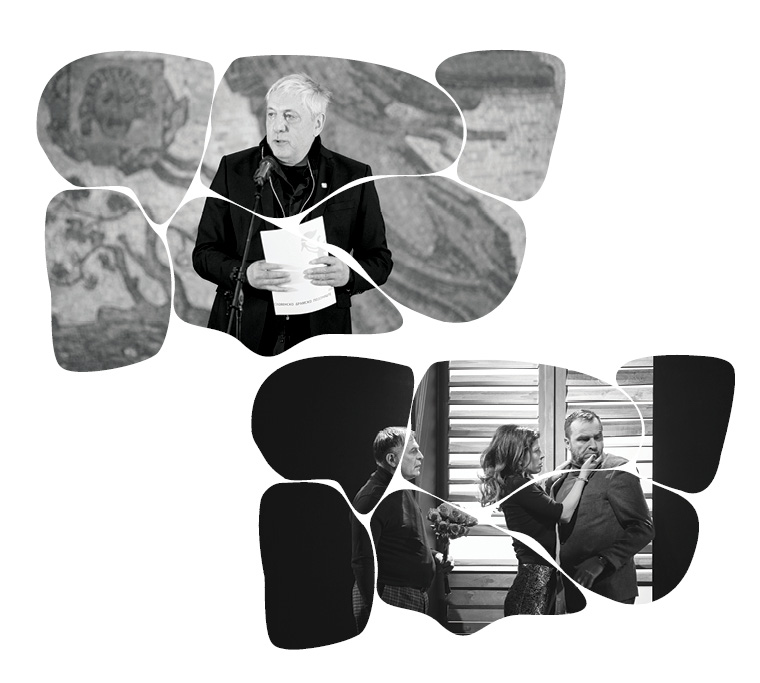 The 62nd Ohrid Summer Festival will be closed today with the theatre play "Uncle Vanya" by Anton Pavlovich Chehov, directed by Egon Savin, produced by Yugoslavia Drama Theatre – Belgrade, Serbia. The play will be played at the Ancient Theatre at 9 p.m.
Chekhov introduced time to drama and drama to time. His characters keep wondering if it is possible to close one's eyes to past mistakes and make up for opportunities lost.
We can improve the conditions in society as much as we like, but there will always be people whose hopes will be dashed, whose ambitions will fail, men who will fall desperately in love with women who do not love them, who will not know how to take advantage of the opportunities that come their way. Some will prefer useless beauty and their own sacrifice to profit or gain. There will always be people who will be unhappy for reasons that no society can resolve because the reasons for their unhappiness are not political but existential. Chekhov's play is steeped in the time that brought with it the events we shall witness and which will be swept away by the time that continues to flow. Uncle Vanya is a story of 'time running out', of how the years of our lives turn into months and days turn into hours and minutes, only to flow into and join the endlessly flowing current of time. A current with no riverbanks, says the director Egon Savin.
Egon Savin is a professor of the Department for theatre directing at the Faculty for drama in Belgrade. He has directed numerous plays that span over contemporary Serbian authors to works of the classical drama in almost all national theatres in former Yugoslavia and abroad. He has directed in Budapest, Trieste, Gorica, Belgrade, Zagreb, Novi Sad, Skopje, Sarajevo, Podgorica, Rijeka, Sombor, Krushevac and Zrenjanin.
At the Yugoslav drama theatre, he has directed various plays and he has been awarded the most important directing prizes in Serbia and abroad.