The young but exceptionally talented artists from the Italian trio "Inventio," violinists Julia Berinskaya and Valentina Danilon, and violist Ana Serova, were a true refreshment for the audience of "Ohrid Summer" with their concert at the Church of St. Sophia last night.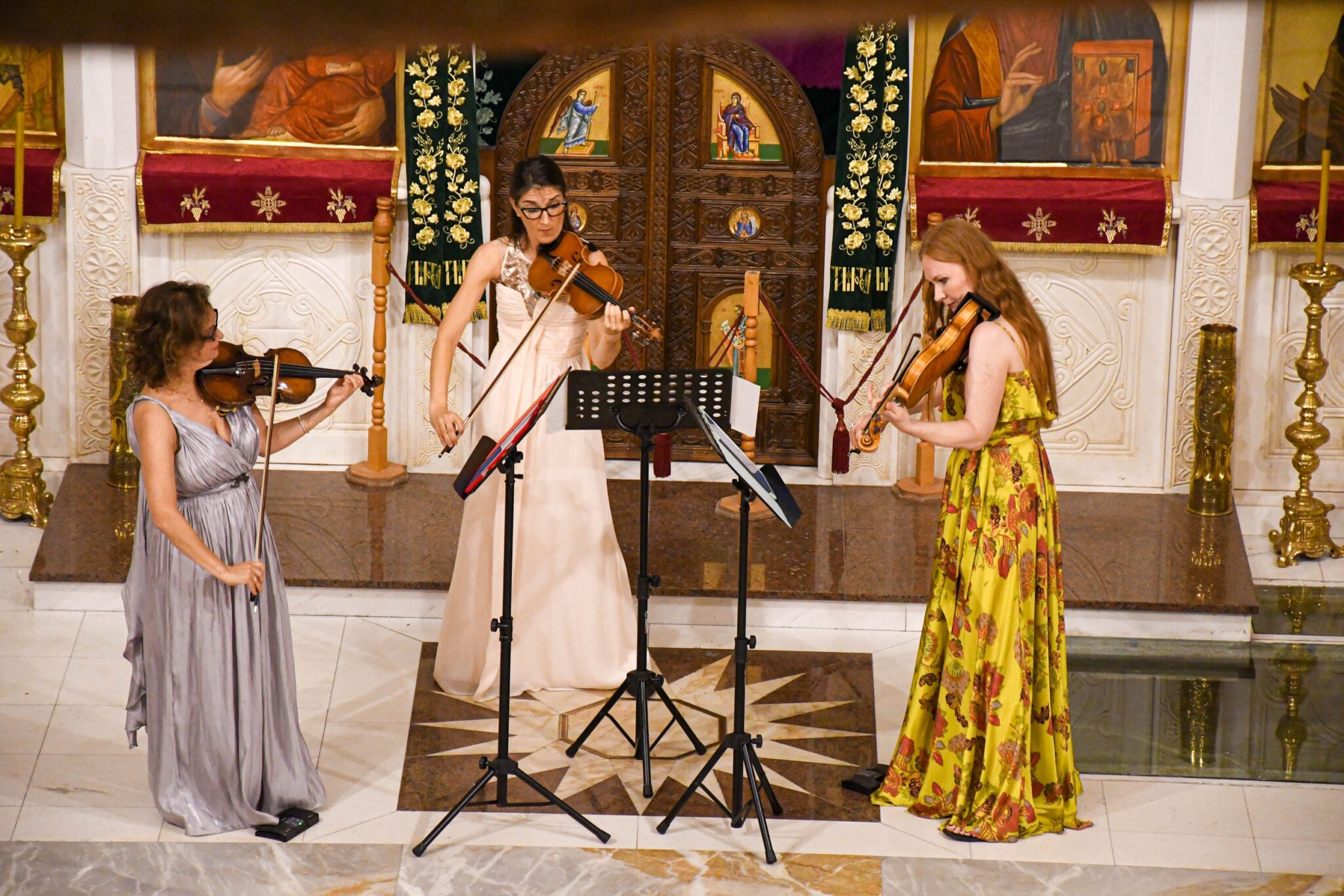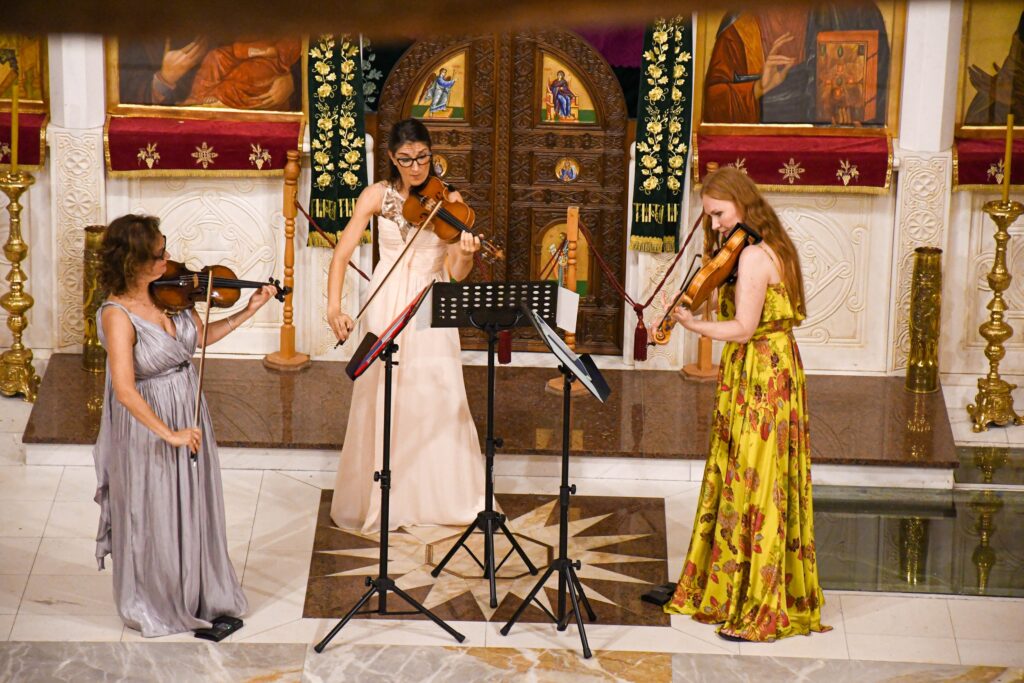 By performing works by Bach, De Berio, Taneyev, and Dvorak, the members of this string ensemble once again confirmed their already established virtuosity as soloists and chamber musicians on the international music scene.
"We are very happy to perform in the Church of St. Sophia. I am familiar with this place because violin competitions were held here. Besides being known for its frescoes, the church possesses incredible acoustics. I hope that the audience enjoyed the concert as well. I have heard about 'Ohrid Summer' from my colleagues in Macedonia," says violinist Berinskaya, whose talent was discovered at an early age by her father, Sergei Berinsky, one of the most significant Russian composers of the 20th century. Currently, she serves as a lecturer at the Claudio Abbado Music School in Milan and the Master Music School in Milan.
Julia Berinskaya's brilliant career as a soloist, chamber musician, and educator has taken her to Italy, the Netherlands, Switzerland, France, Germany, former Yugoslavia, the United States, Israel, Russia, and other countries, where she has performed with orchestras such as the "Verdi" Orchestra in Milan, the Orchestra of the Milan Conservatory, the "Amadeus" Orchestra in Moscow, the Philharmonic Orchestra in Sverdlovsk, the "I Musici" Orchestra in Parma, and more. As a chamber musician, Berinskaya has performed at some of the most prestigious festivals in Italy and Europe, sharing the stage with musicians of the caliber of S. Krilov, Y. Bashmet, D. Cohen, V. Mendelssohn, F. Lips, and others.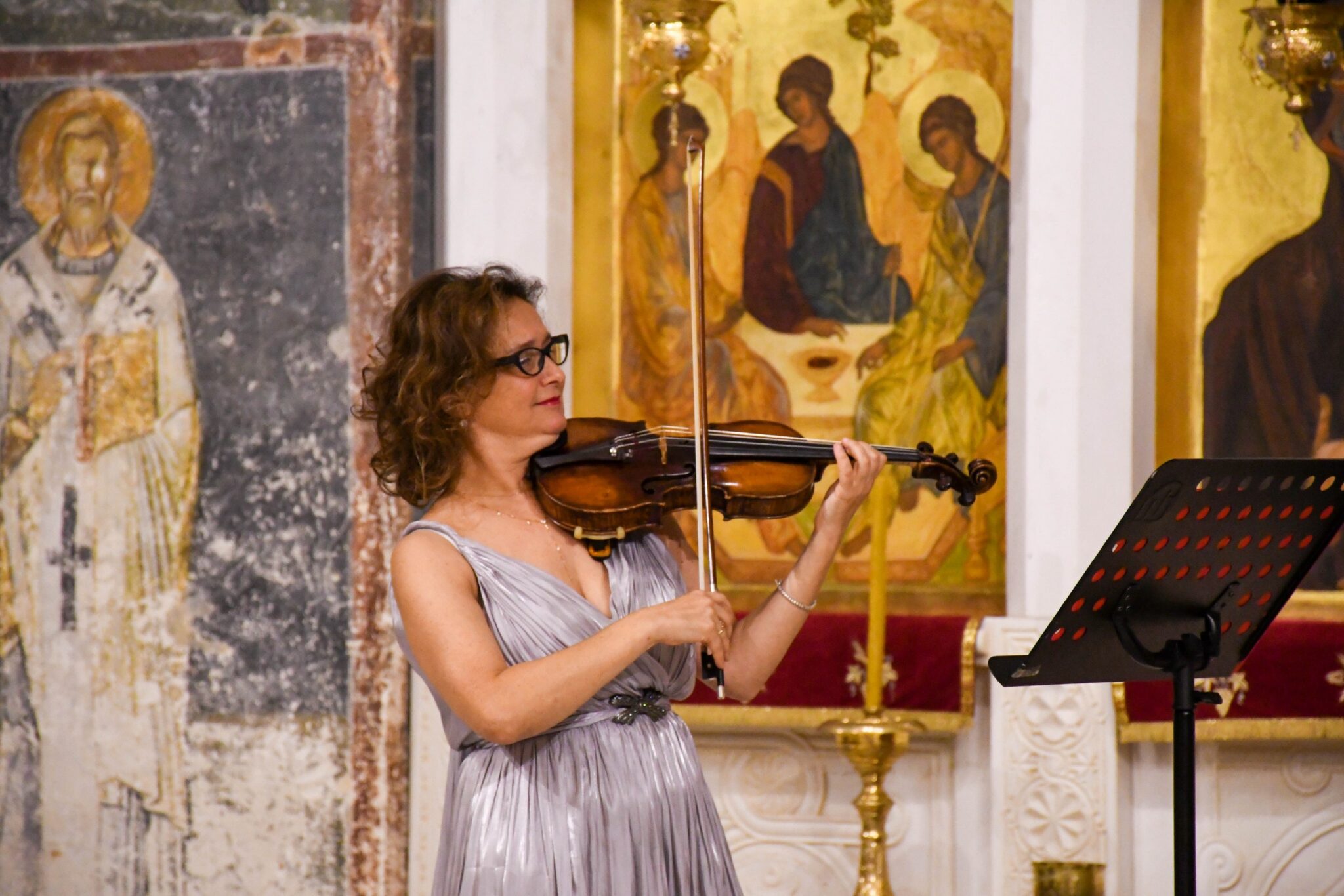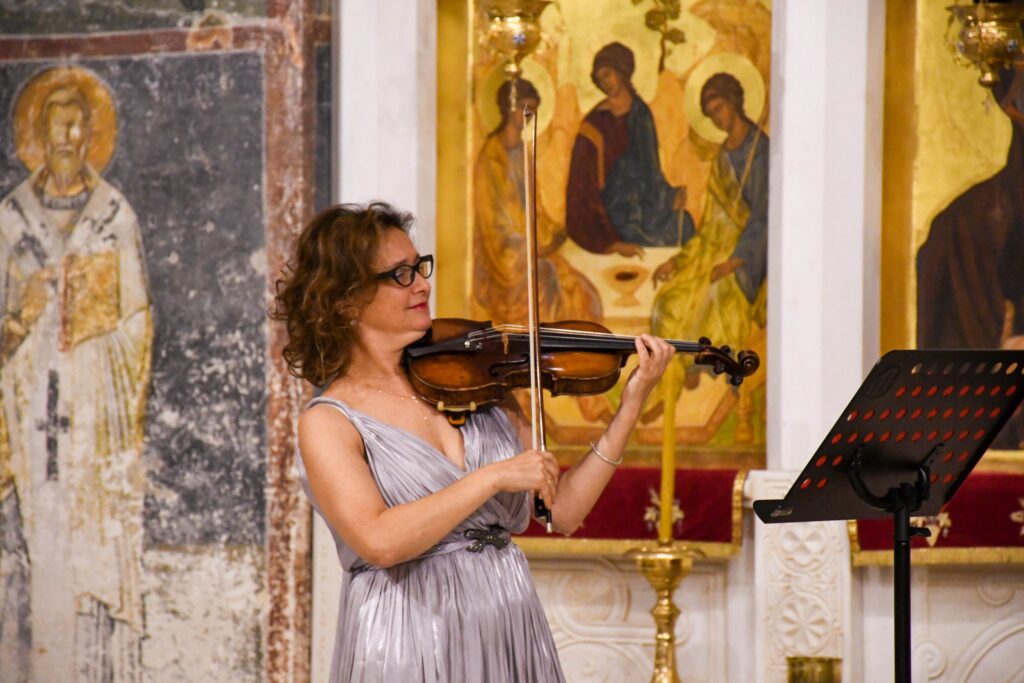 Violinist Valentina Danilon performs as a soloist with the "Solisti Veneti" Chamber Orchestra, the "Buzzoni" Chamber Orchestra from Trieste, the "Naonis" Symphony Orchestra, and others. She has won multiple awards and recognitions, including the first prize at the "Rospijlosi" Chamber Music Competition, the Lillian Karaian Chamber Music Competition Award, the "Caneti" Competition Award in France, and more. She has performed at festivals in Europe, Russia, the United States, South America, China, and Japan. Through successful auditions, she collaborates as an orchestral musician with the La Fenice Theater Orchestra in Venice, the National Italian RAI Orchestra, the "Solisti Veneti" Orchestra, and conductors such as Chung, Gardiner, Temirkanov, Valčuha, and others.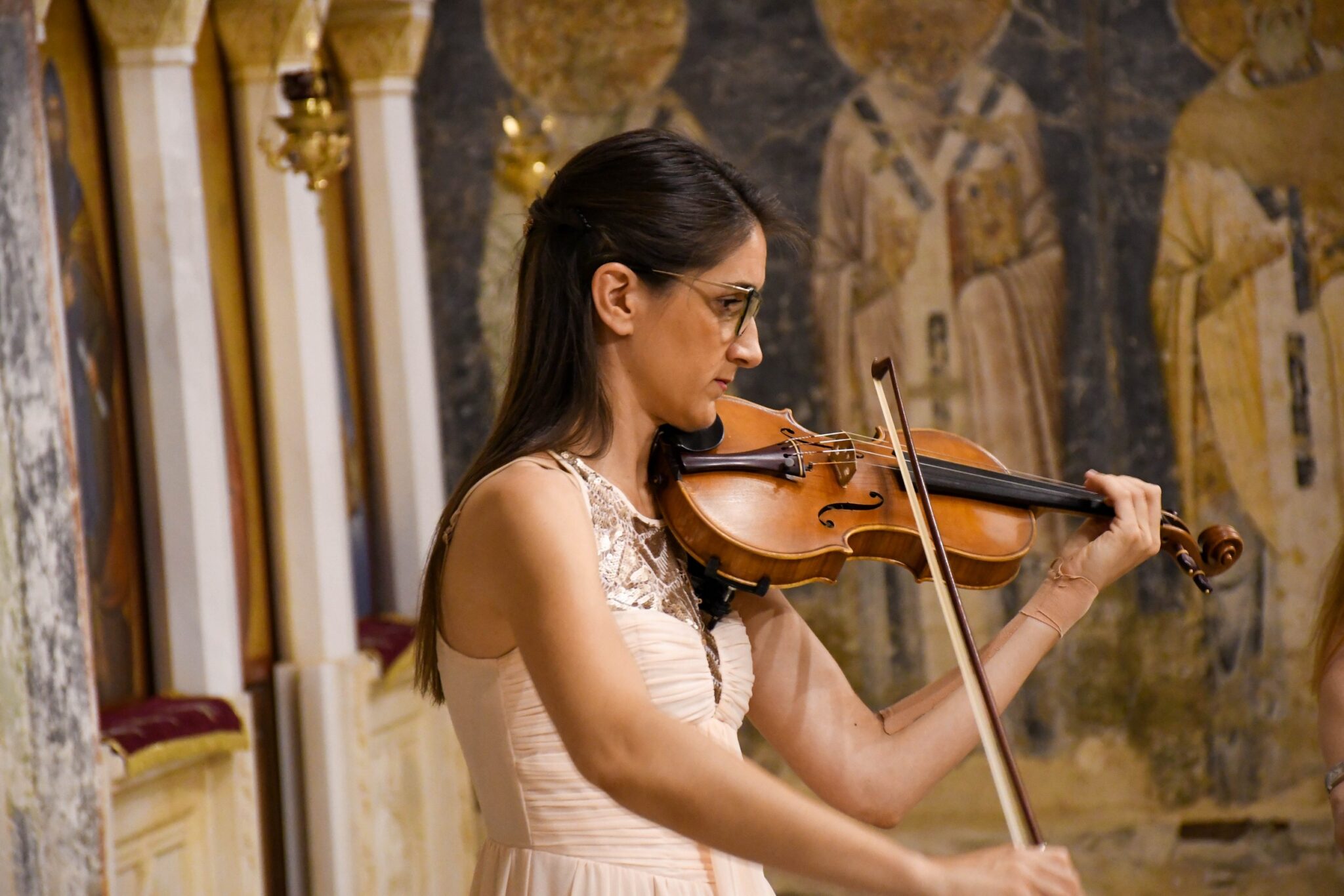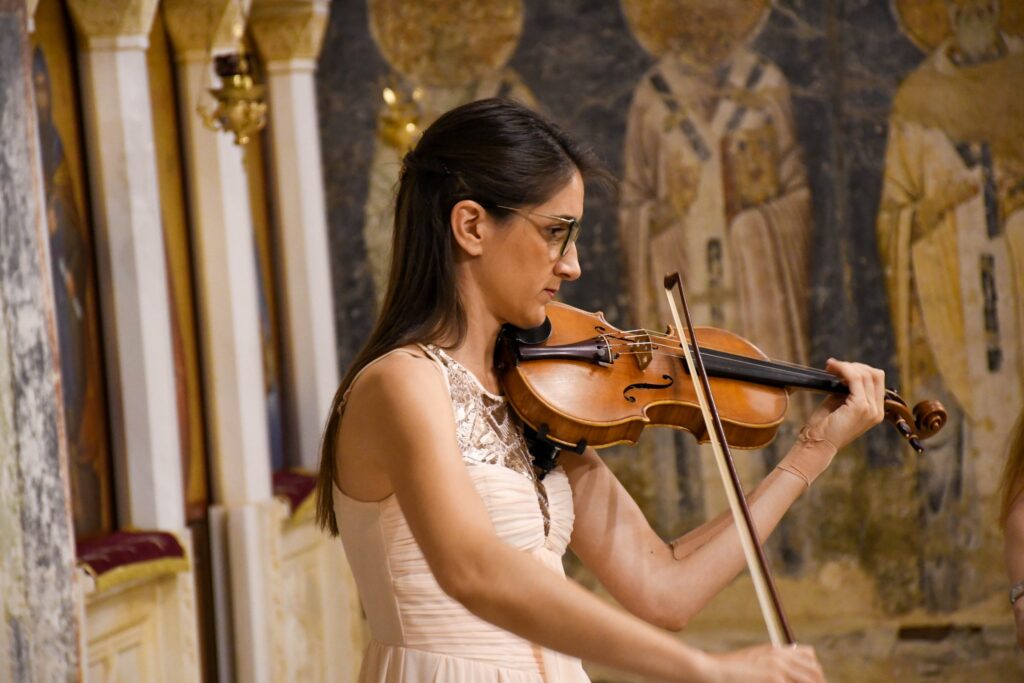 Ana Serova, who receives dedications of works from some of today's most significant composers, performs with numerous Russian, European, and South American orchestras. As a chamber musician, she has collaborated with Ivry Gitlis, Bruno Giuranna, Salvatore Accardo, Rocco Filippini, Remus Azoitei, and others. She has recorded for music publishing houses such as Decca, Naxos, Brilliant Classics, Velut Luna, and Red Dress, and her recordings have received excellent reviews from critics. She is a professor of viola and chamber music at the International Academy "Perosi" in Biella, Italy, and conducts masterclasses throughout Italy, Russia, and South America.