The refined playing of the piano virtuoso Dino Imeri brought an incredible and sophisticated quality of sound, flawless technique, instrumental mastery, and a captivating freedom with an astonishing interpretative quality to his performances at "Ohrid Summer" last night.
In the church of "St. Sophia," in front of the numerous and enthusiastic audience, this renowned pianist performed the compositions "Ballade No. 1" Op. 23 in G minor and "Heroic Polonaise" Op. 53 in A-flat major by Frédéric Chopin.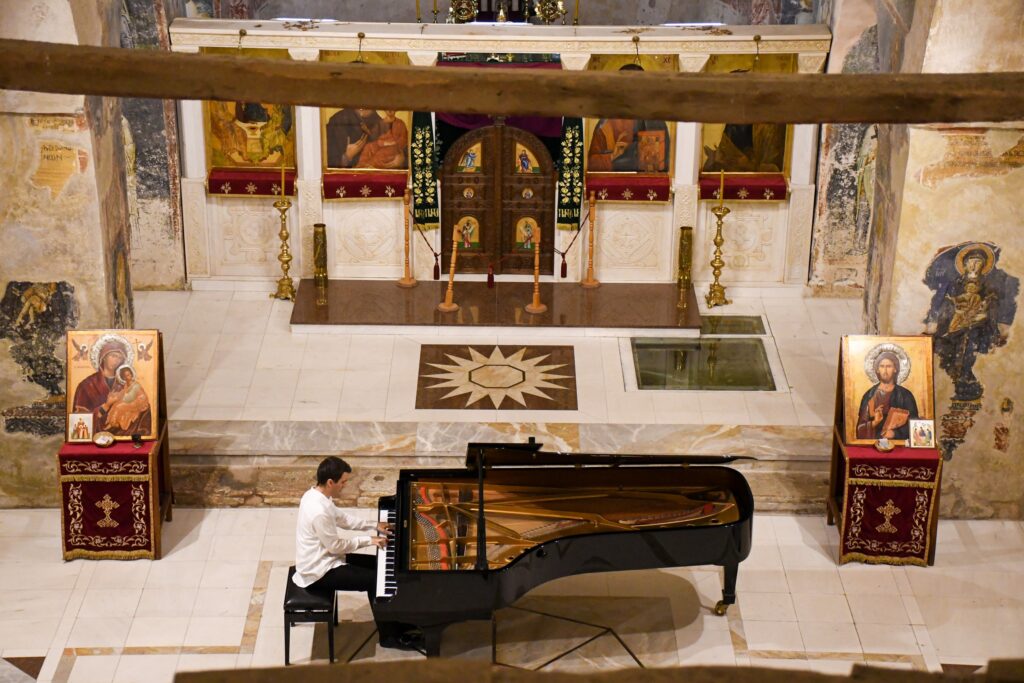 -This is a program that I will not perform anywhere else this season except at the "Ohrid Summer" festival. And the reasons are very significant for me, primarily personal. I associate the "Ohrid Summer" festival with the most beautiful moments of my childhood, but also beyond. As I grew and matured as an artist, I attended almost all concerts, both as a student and as a performer. I have long envisioned this program to be performed in the wonderful ambiance of the "St. Sophia" church. It particularly applies to Rachmaninoff's music, especially Sonata No. 1, which is an incredible masterpiece, complex yet beautiful, and I believe it fits perfectly in this setting, says pianist Imeri.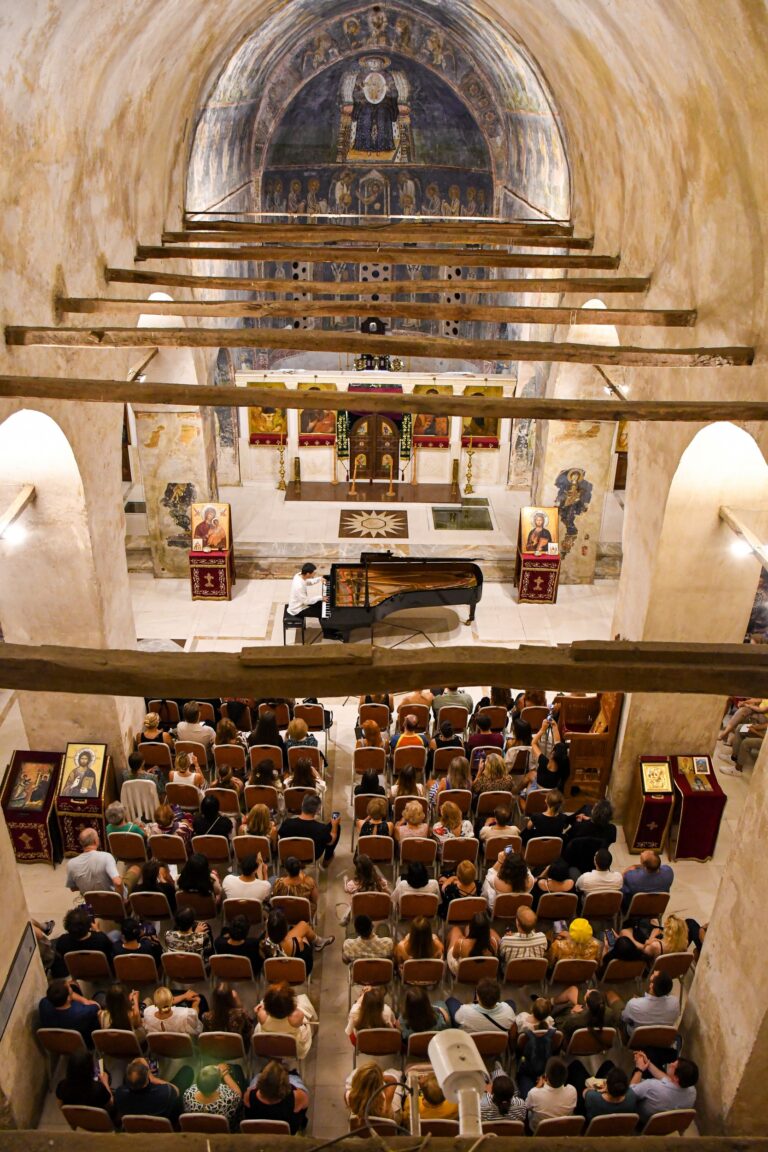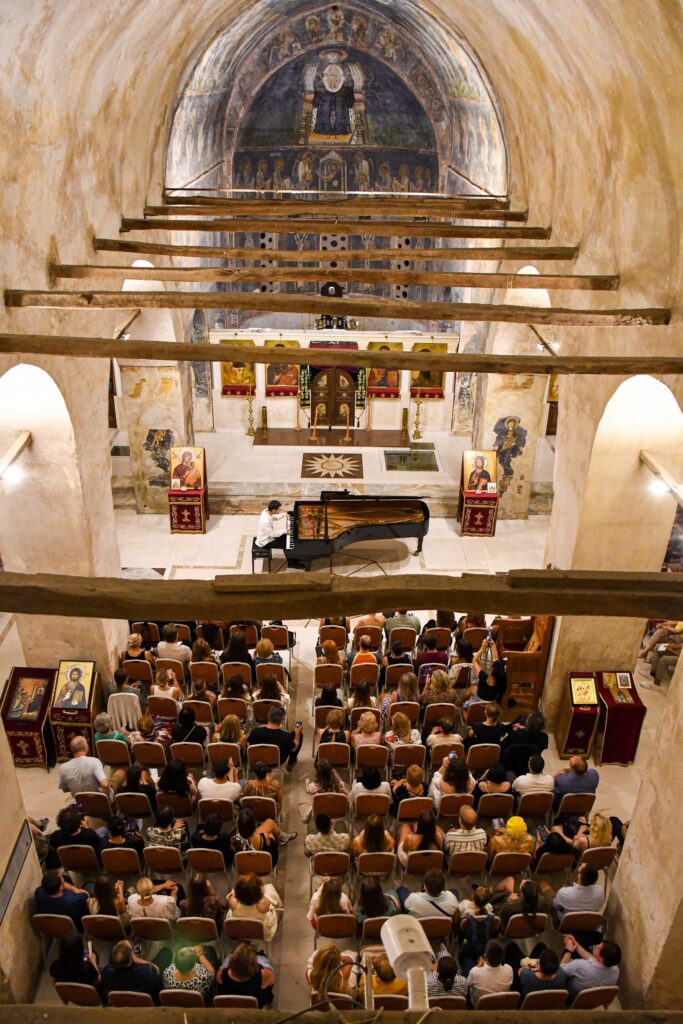 Critics will write about his art: "Dino Imeri not only performs the music, but it almost seems like he composes it in the moment, and French critics consider him a 'magician of the piano.'"
"I appreciate this compliment in the sense that it doesn't just look at the magic on the surface. Being called a 'piano magician' is indeed a kind of compliment because in today's world and in the line of work I am involved in, nothing comes easy or overnight, just like a magician's trick that might appear effortless when performed. But behind that lies years and years of hard work, effort, experience, many mistakes, a lot of growth, and a great deal of contemplation. In that sense, I appreciate the title 'piano magician' because it signifies the success of putting in all that effort and hard work in service of art."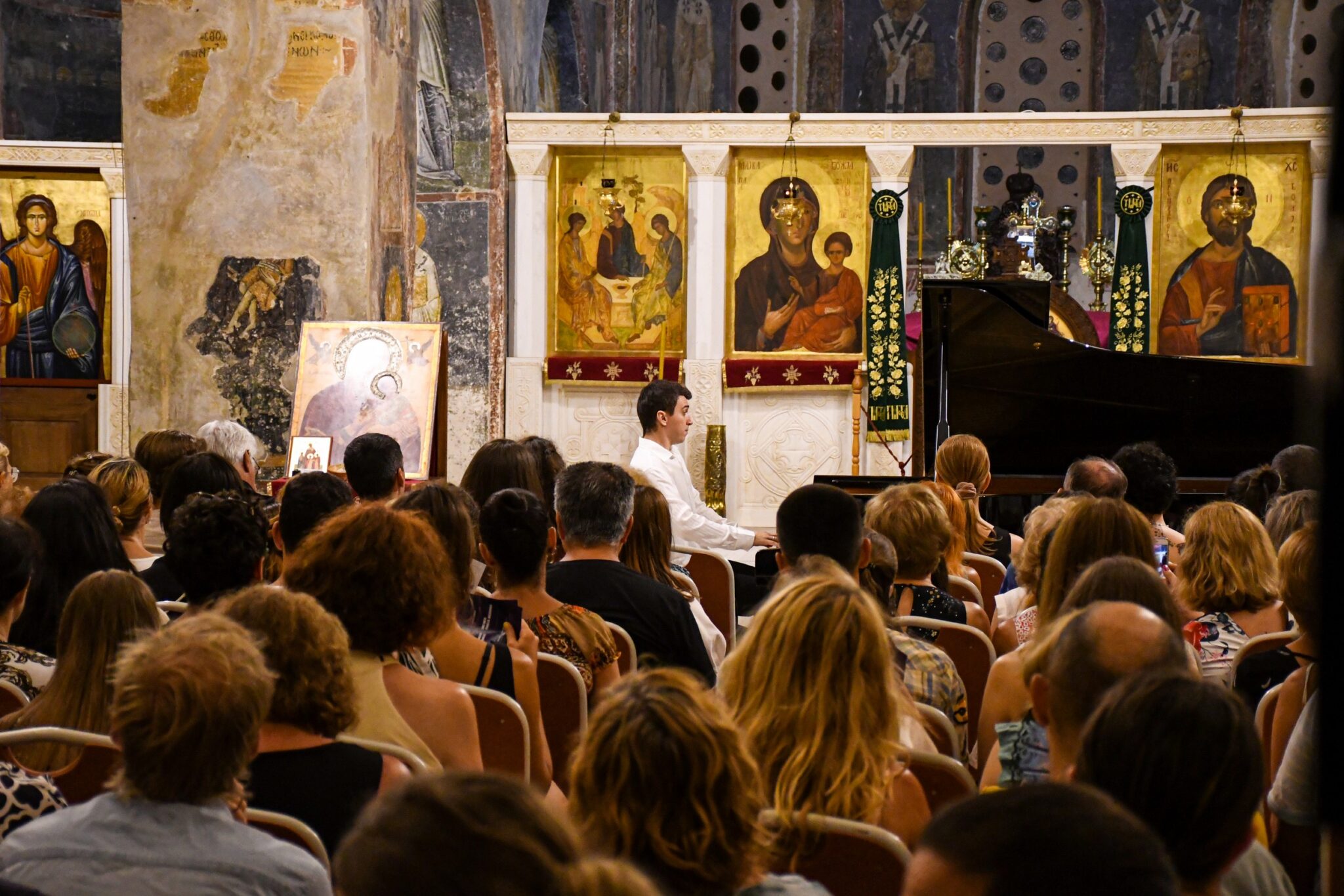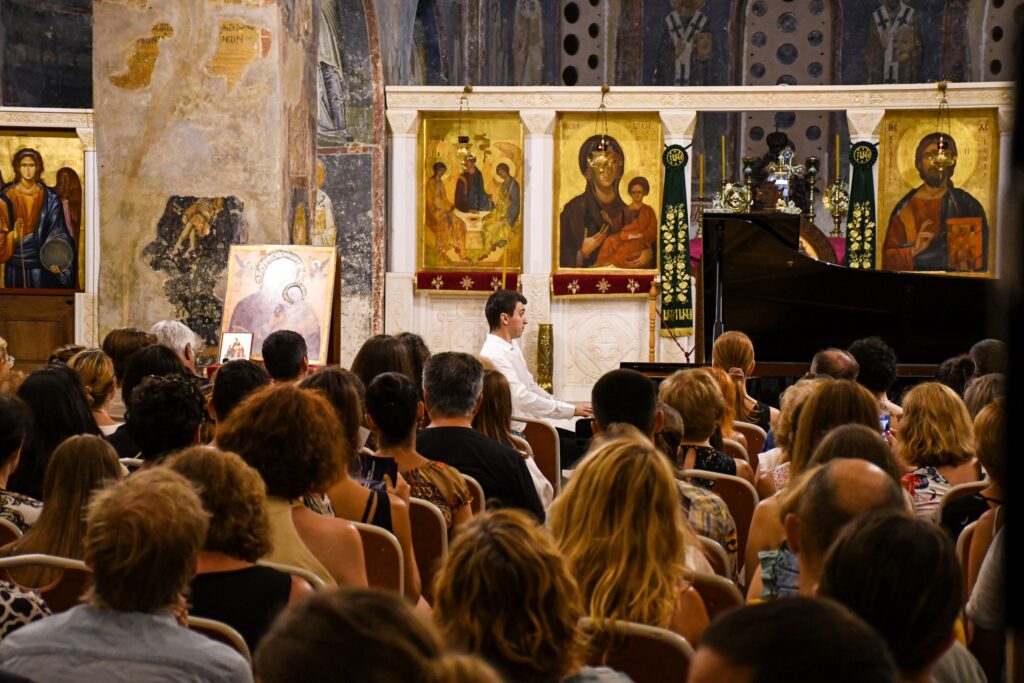 For his longstanding dedication, Dino Imeri has received numerous awards and recognitions, including the "Virtuosi" award for young musical artist, the "Mother Teresa" award for humanity, the Laureate of the "Tomislav Zografski" Foundation, the "Golden Ladybug" for popularity, and he has been ranked among the top ten young European pianists according to the 3eme Concours européen de piano – Normandie, among others. Imeri has signed with prestigious record labels, achieved success as a composer, writing music for film, theater, instrumental, and vocal music.