The prominent Serbian violinist and pedagogue, Jovan Bogosavljević, presented his composition "Argentinian Fantasy" last night at "Ohrid Summer," specially written for this festival. Bogosavljević performed as a soloist alongside violinist Marija Rajković, under the baton of Maestra Milena Injac and accompanied by the orchestra "Concertante" at the Church of St. Sophia.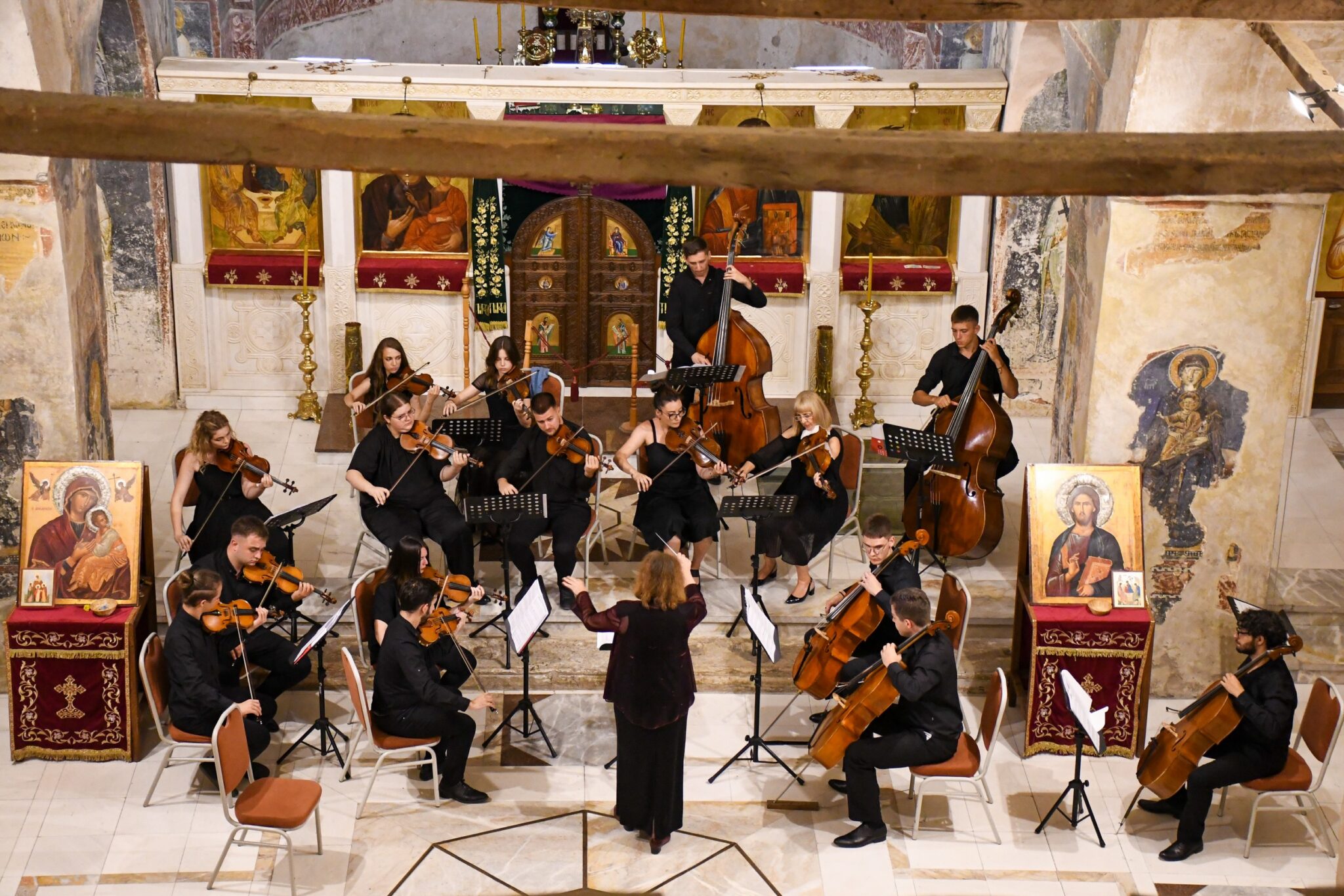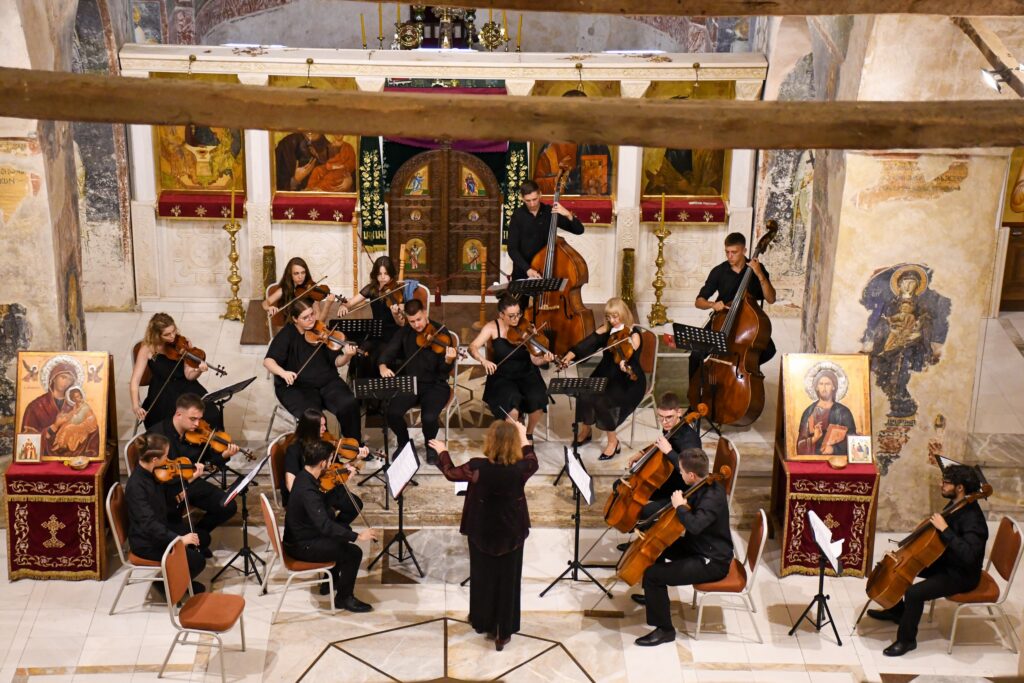 "Ohrid Summer" is one of the most significant festivals in Europe and the region, and it is a great honor and pleasure to perform in front of the local audience. The concept with which we presented is the "Argentinian Fantasy," which naturally includes Astor Piazzolla, one of the most famous Argentinian composers. I wrote the composition "Argentinian Fantasy," which had its world premiere right here at the "Ohrid Summer" festival, says violinist Bogosavljević.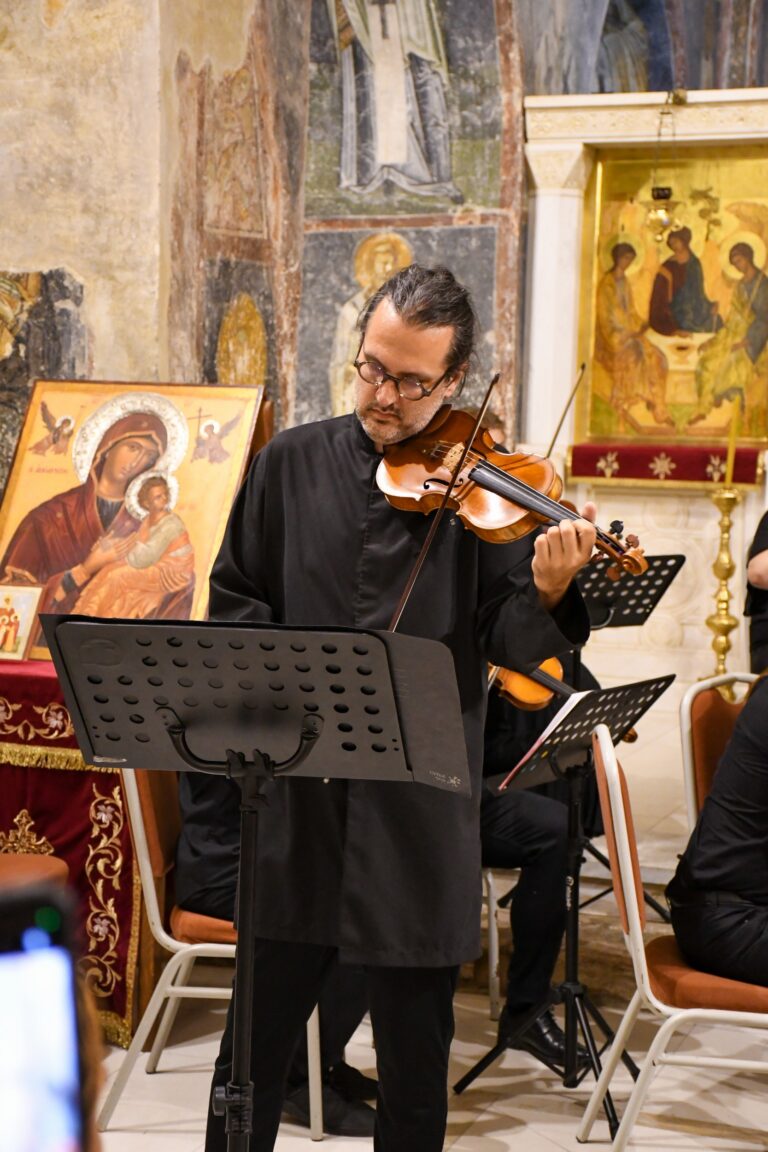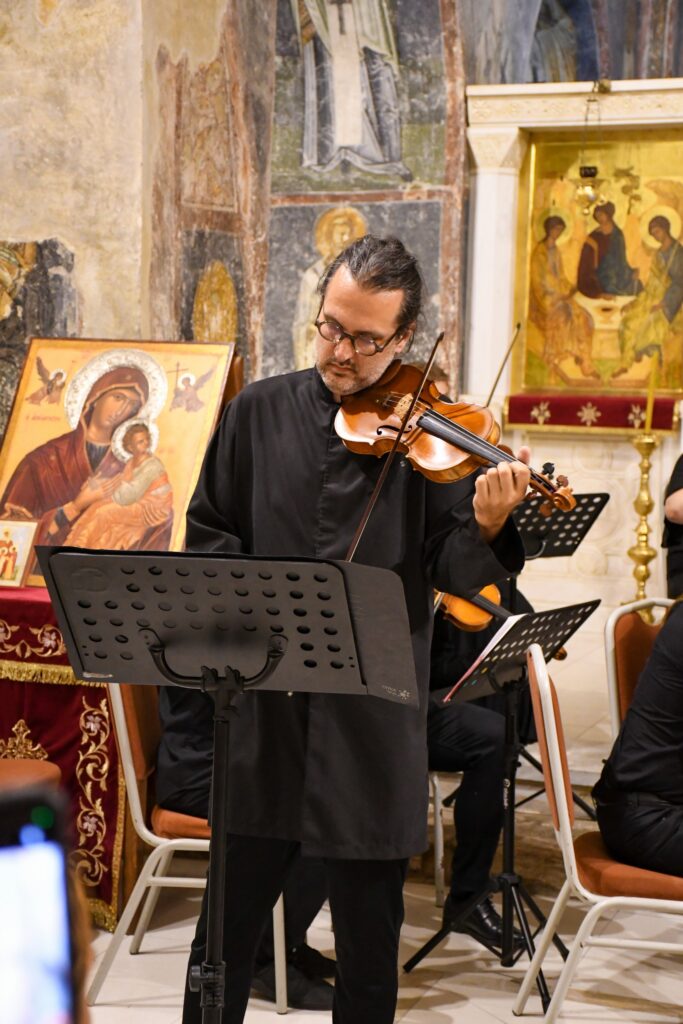 Bogosavljević and Rajković have been performing together on concert stages for fifteen years and share their private lives as well. Both of them are professors at the Faculty of Arts in Niš.
"We have been collaborating with Jovan on stage for about 15 years, and we also share our private lives. The audience that follows 'Ohrid Summer' from year to year is a population that spends their summers in Ohrid precisely because of the festival. It's their way of life, and they want their musical tastes satisfied even during the vacation period. We are particularly delighted that this time we come with our students, which is a great surprise and experience for them, led by Maestra Milena Injac," says violinist Rajković.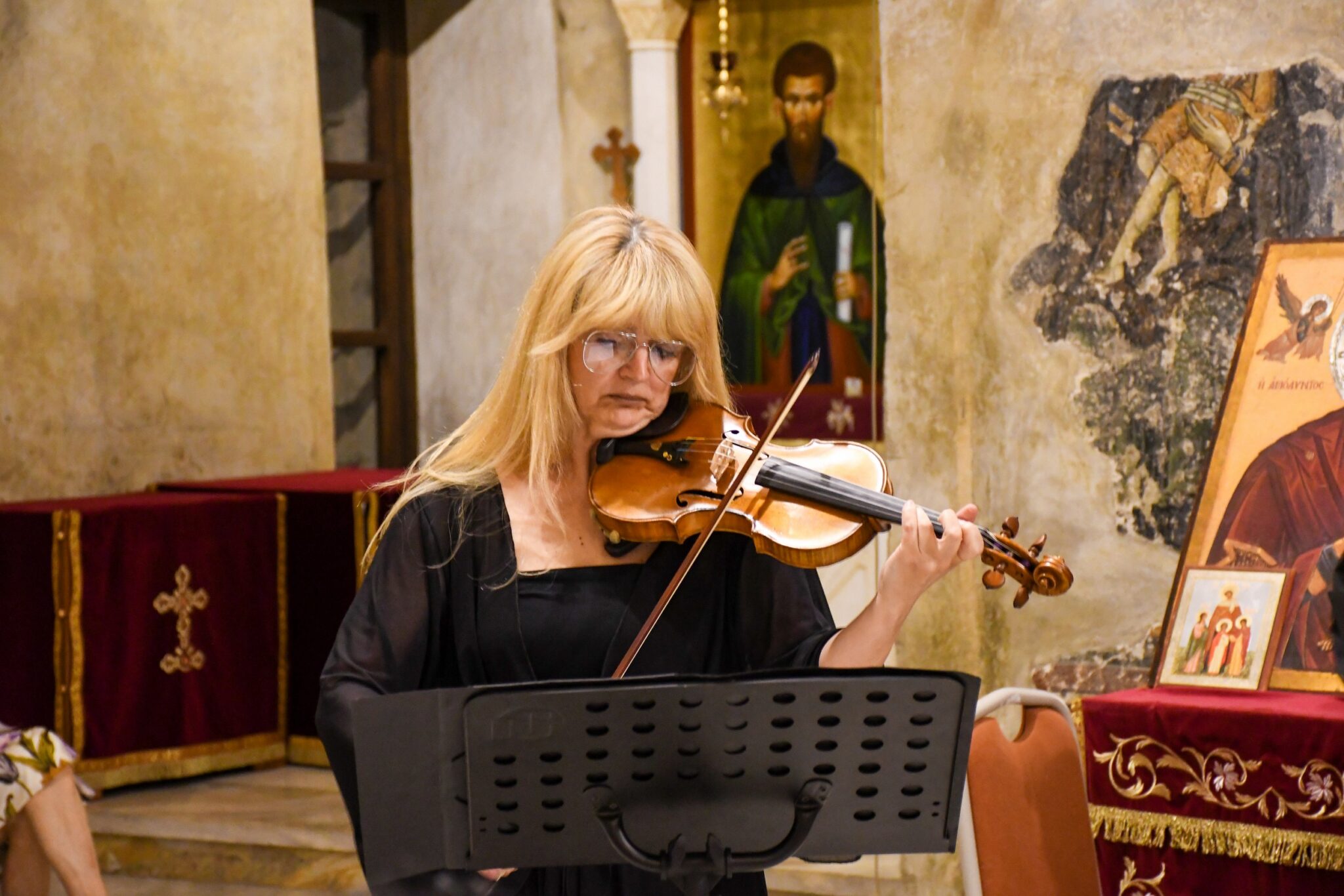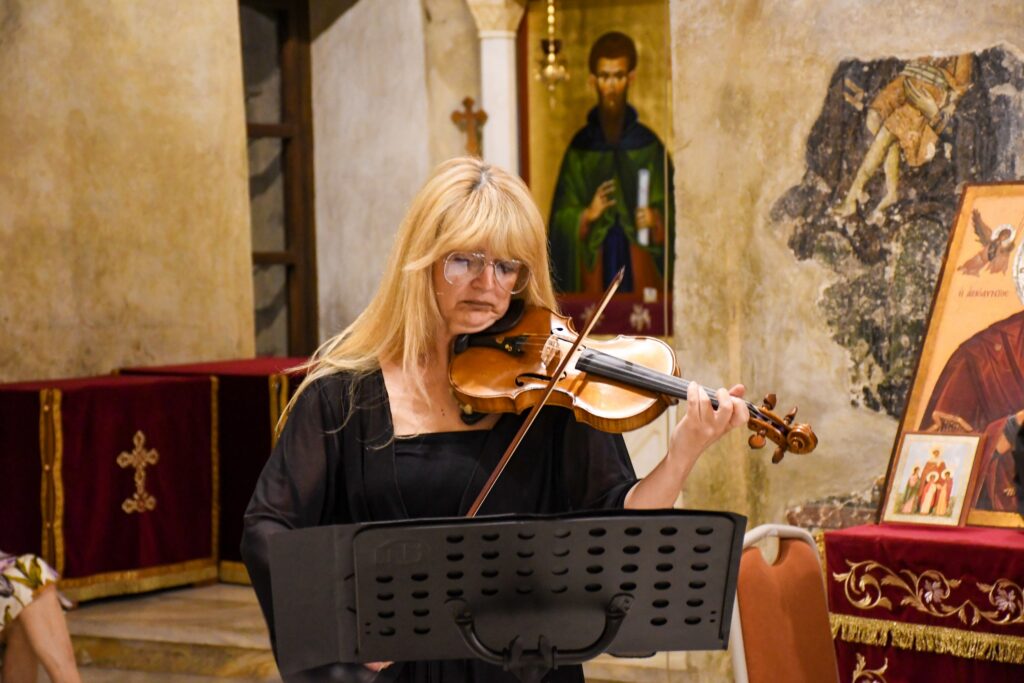 Milena Injac is a conductor, a full professor, and the dean of the Faculty of Arts at the University of Niš. She is the resident conductor of the Niš Symphony Orchestra, where she also served as the artistic director from 1999 to 2003. Additionally, she is the conductor of the chamber orchestra "Concertante." Maestra Injac is the selector and artistic director of the International Choral Festivities in Niš.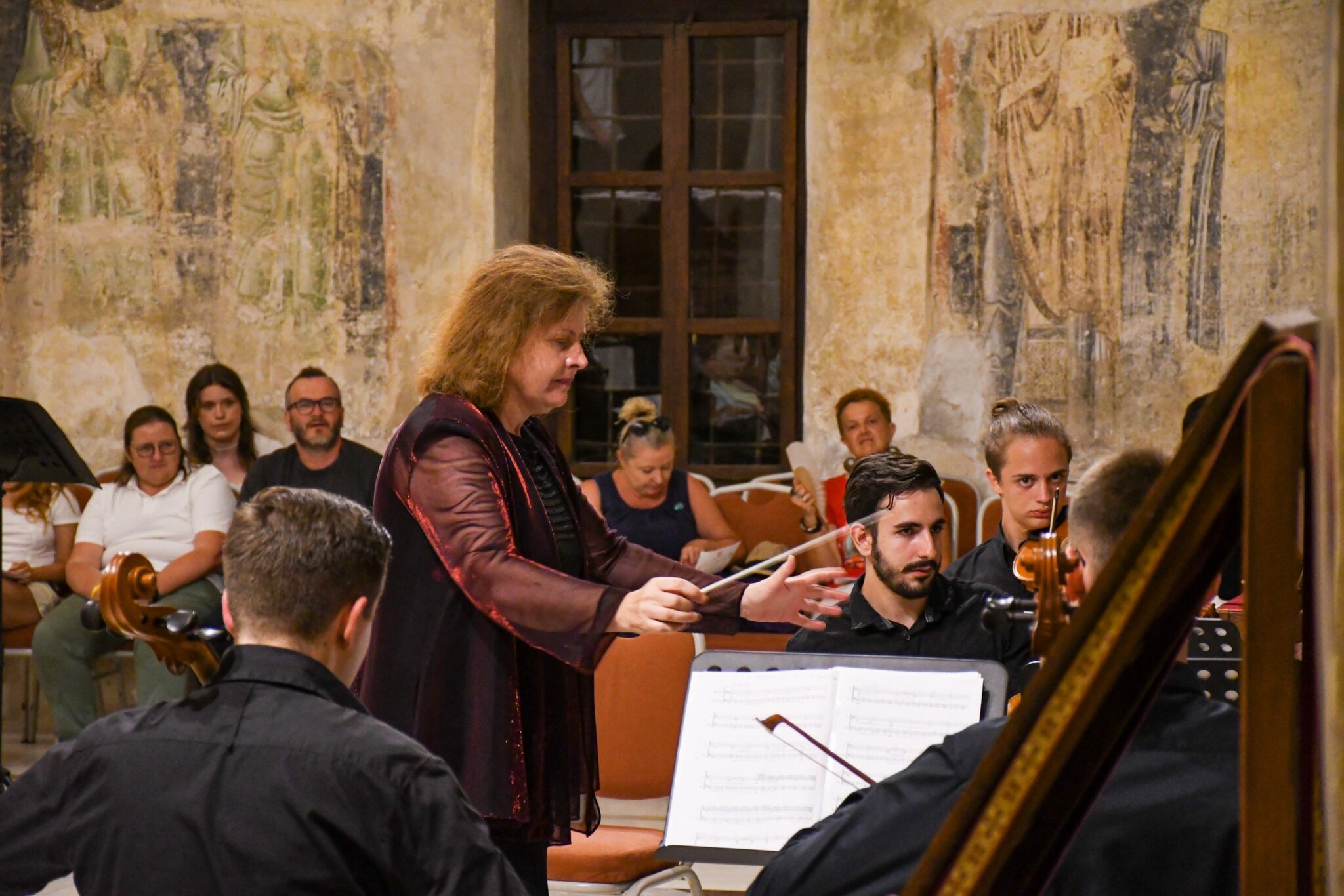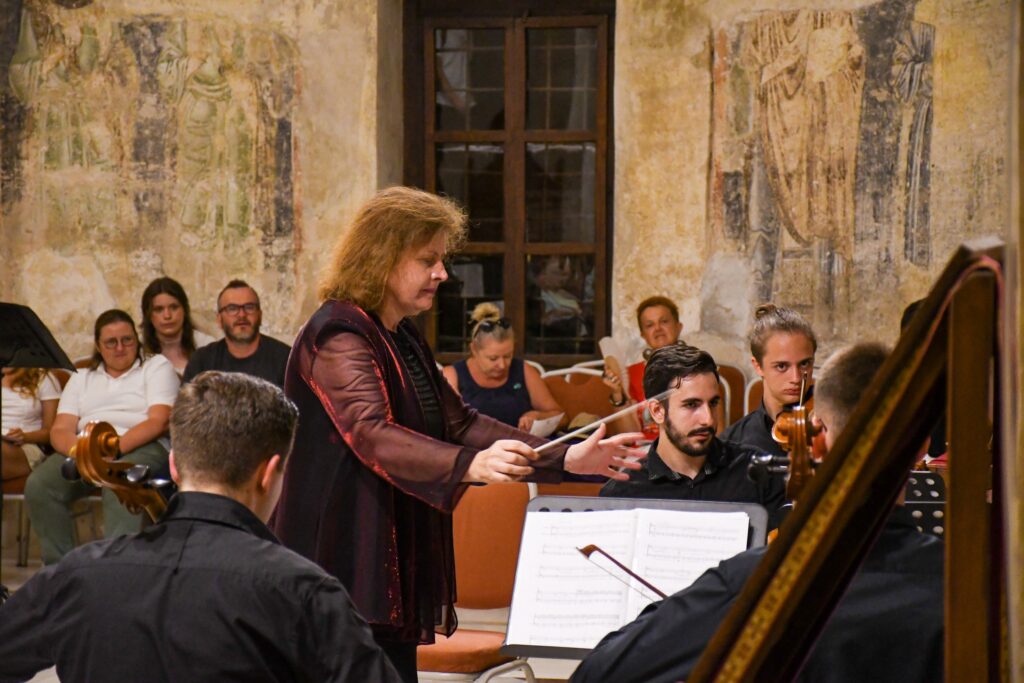 The chamber orchestra "Concertante" at the Faculty of Arts, University of Niš, has been in existence since the establishment of this educational institution. It is a representative ensemble consisting of the best students from the Faculty of Arts in Niš.